Meet the author…Lara Juergens
Energy Focus speaks to the EIC Energy Analyst - Power, Nuclear & Renewables Lara Juergens, author of the latest EIC Insight Report on the global offshore wind sector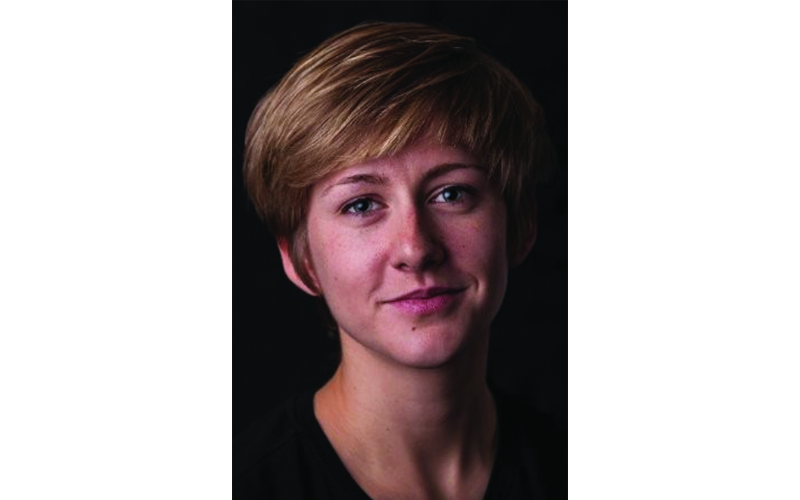 Q. Firstly, why did you choose global offshore wind as your latest Insight Report?
A. 
The offshore wind industry is a very exciting sector that continues to go from strength to strength, reaching over 20GW of operational capacity global in 2018. We are seeing increasing interest from our membership and beyond in participating in the market in pursuit of long-term opportunities. It has been very encouraging to see a number of countries announce strong targets, thus enabling greater supply chain development. As one of the leading trade associations in the UK, we see the offshore wind sector and its continued technological advancement as a major industry to keep up-to-date with.
Q. Did your research throw up anything particularly surprising?
A. 
One positive surprise for me was the number of emerging markets and countries announcing an initial interest in offshore wind, including Brazil, Azerbaijan and Chile. While these are still very early considerations, it indicates the various offerings that offshore wind can provide across the globe. 
Secondly, floating offshore wind will be a fascinating technology to follow in the coming decade, with the ambition to reduce project cost to €40-€60/MWh by 2030. While a lot of attention has been focused on European developments, Japan and South Korea boast large-scale floating projects of 500-1,000MW currently in early planning.
As with any new market entry, getting to know the target sector is crucial. The EIC Insight Report: Global Offshore Wind is a good first step for companies looking to make the move into this sector
Q. Do you have any advice for any companies making the move into the sector?
A. 
There is no doubt that the offshore wind industry is a very tough and competitive market to enter. However, the sector is now at a stage of maturity that enables the necessary investment into supply chain development. Our report presents two case studies of companies that have successfully diversified into the industry. As with any new market entry, getting to know the target sector is crucial and I hope that the Insight Report offers a good first step for companies looking to do that. It is important to recognise that offshore wind represents a potential business portfolio in its own right. 
Q. What do you think the next 12 months holds in store for the industry?
A. 
There are several important milestones for the offshore wind supply chain in 2019 that will provide more concrete insight into where the project pipeline and export opportunities are heading. In the UK, the results of the third contracts for difference auction will be released in September, after which the main contract packages will be confirmed. The Netherlands will tender the next 700MW Hollandse Kust Zuid development in March, while first results from solicitations in New Jersey and New York are expected in summer 2019. Overall, it's looking to be another exciting and fast-paced year with developments in the key markets.
Q. And you?
A.  
The EIC is planning several exciting offshore wind events for 2019, including a repeat of last year's popular Floating Offshore Wind Showcase in Aberdeen. Our signature supply chain event EIC Connect Power, Nuclear and Renewables in September will have a strong focus on offshore wind and I'm very excited that major players will be speaking, including Ørsted, MHI Vestas and Siemens Gamesa. A highlight for me will be the EIC's participation in the International Partnering Forum (IPF) by the Business Network for Offshore Wind in the US in April 2019. The conference represents a must for companies interested in the US offshore wind sector.
---
EIC Insight Report: Global Offshore Wind
Download the full report now: www.the-eic.com/Publications/MarketIntelligenceReports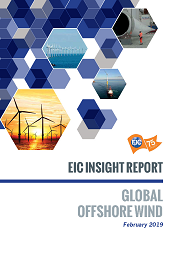 ---