A solid market entry plan is crucial for expanding into Malaysia, says Alex Brigginshaw, Commercial Director at Amarinth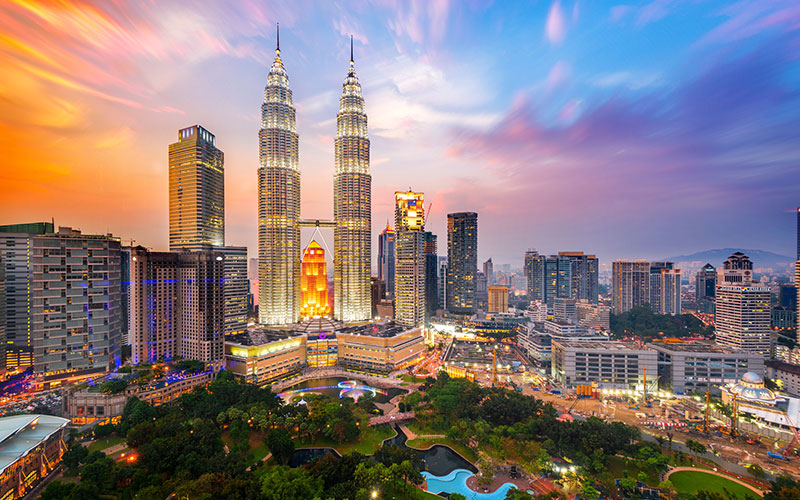 Suffolk-based Amarinth specialises in the design, application and manufacture of centrifugal pumps and associated services and equipment. The business, which provides clients with made-to-order, customised solutions, was formed in 2002 following the closure of Girdlestone Pumps.
After initially concentrating on building its reputation in the UK industrial market, the company quickly expanded overseas, developing a range of American Petroleum Institute (API) standard pumps. In 2018, Amarinth derived about 70% of its revenue from exports – 15% of which came from Malaysia.
The journey
In 2008, Amarinth – utilising EIC's Dubai Launchpad services – successfully established itself in the Middle East, meeting demand for API standard pumps in Abu Dhabi and Dubai, says the company's Commercial Director Alex Brigginshaw.
'Our business model very much lends itself to developing new territories', says Mr Brigginshaw, explaining the company's approach to breaking into a new market. Only by establishing a need for its niche products and by being active in the region to gradually build up business contacts and win projects 'will we make the ultimate decision as to whether we invest into having an actual international company presence.'
In 2013, Amarinth became specifically interested in Malaysia, says Mr Brigginshaw. 'We'd been looking to move into the Malaysian market for some time, as our range of API pumps are well proven within the oil and gas industry.'
Amarinth explored Malaysia's market potential using EICDataStream, and researched how to gain Petronas approved vendor status – the certification necessary to provide equipment into the majority of the oil and gas projects in the Malaysia region.
In 2015, after two years of researching and obtaining orders, Mr Brigginshaw says Amarinth decided to establish an office in Kuala Lumpur. To do this, Amarinth utilised EIC Launchpad services and networks to interview for local staff. 'Throughout the whole process, the EIC team's insight and industry knowledge was invaluable,' he says. Amarinth is now in its third year of a branded office agreement with the EIC.
Doing business in Malaysia
To be successful in Malaysia, says Mr Brigginshaw, 'you need to be associated with a company that has licensing to supply to (your preferred) end user', and for Amarinth, in Malaysia, they have a supplier arrangement with Terra Energy. 'It can be difficult to navigate Malaysia without being on the Petronas Global Frame Agreement (GFA),' says Mr Brigginshaw. 'That is definitely a challenge. There's no question about that.'
Mr Brigginshaw also advises not 'to expect things to happen overnight', and for businesses using any of the international EIC Launchpad services to take the time to build a relationship up with EIC staff. 'If you invest in the time to get them to understand your business, and what you're about, and what you require, it's more likely for them to have you on the forefront of their mind when talking with stakeholders.'
Advice for new exporters
'You've got to do your research,' says Mr Brigginshaw, as it can be difficult to determine when GFA review cycles are, or what the correct processes and requirements are for setting up in Malaysia. Also take the time to understand cultural differences in export markets.
Next stop
With a focus on controlled growth and R&D, Amarinth is currently developing interests in the Caspian market, including Kazakhstan and Uzbekistan; however, it also has its 'eye on Africa and the Americas', says Mr Brigginshaw.
Get help: Companies looking for support to do business in Malaysia should contact Azman Nasir, Head of Asia Pacific. Email: azman.nasir@the-eic.com
---
Alex's Top Tip
Take time to understand exactly what the stages, milestones and steps are to get onto approved vendor lists, and when the review cycle is.
---
At a glance
Countries served
Africa, Asia Pacific, Europe, the Middle East and the Americas
Export as a percentage of revenue (2018)
Malaysia 15%, RoW 55%
EIC products used
EIC Launchpad Kuala Lumpur EIC Launchpad Dubai EICDataStream
---
Image credit | iStock