From the Chief Executive: April 2020
In this issue of Energy Focus we highlight how the supply chain can turn challenges into opportunities. The articles in this edition were produced prior to the COVID-19 pandemic currently taking place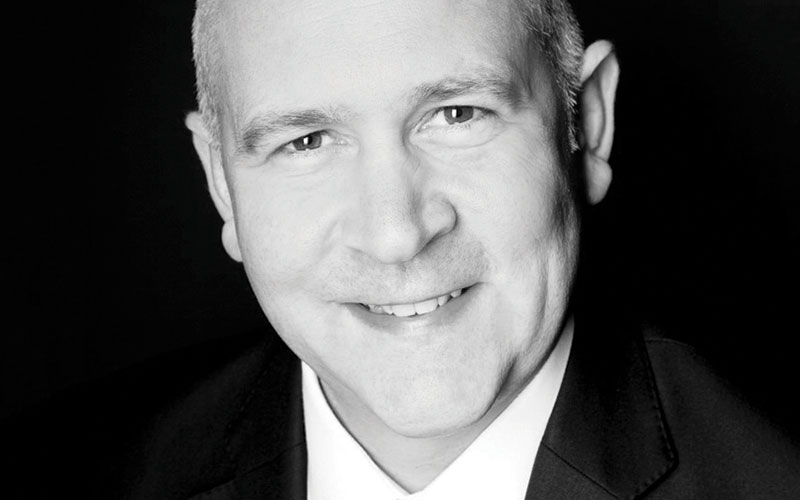 Throughout the world, the oil price wars, 2020 oil crash, Brexit, COVID-19 pandemic and push for decarbonisation are causing huge disruption to the industry's supply chain as the perfect storm hits the energy sector.
Companies such as BP are stating they will decarbonise completely and globally by 2050, and an increasing number of firms are announcing similar intentions – both for environmental, social and governance (ESG) reasons, and to de-risk their businesses.
Several oil and gas corporations in Western Europe are witnessing share price dilution,as not enough people are buying oil and gas shares in a bid to put pressure on the sector to diversify away from oil and gas.CEOs are under increasing pressure to deal with the cause of this decrease in demand by responding with ESG, leading to radical, fast-reacting strategy statements from oil majors and contractors that can lack detailed implementation plans.
The UK government is reacting to decarbonisation pressure, placing net-zero carbon at the heart of its future policies and looking at decarbonisation acceleration opportunities. These include increased funding for the development of new technologies such as hydrogen, carbon capture, utilisation and storage (CCUS), floating offshore wind and nuclear small modular reactors(SMRs).
COP26 in Glasgow is a coup for the UK and Scottish governments, but is now, understandably, postponed. It is not yet clear whether these new technologies can kick-start a new UK industrial revolution. The supply chain is facing additional challenges, such as the recent price war triggered by a breakdown in dialogue between the Organization of the Petroleum Exporting Countries (OPEC) and Russia over proposed oil production cuts.
Oil prices had already fallen 30% since the start of the year due to a drop in demand and the 'price inflation/deflation valve' that is US shale. The price war is one of the major causes of the ongoing global stock market crash. Massive over-supply of oil and gas, and bloated storage reserves, mean there will be a long lag to any price recovery – undoubtedly further hampered by a global demand reduction due to COVID-19, estimated to be 20% or more.
Many oil companies are reconsidering projects and looking at 30% cuts to CAPEX and OPEX budgets – putting the squeeze directly onto the supply chain at the worst of times. Governments and lobbyists are pleading with oil companies to take a more collaborative approach when it comes to the supply chain.
However, Saudi Arabia and Russia ended their oil price war on Sunday by finalising a deal to make the biggest oil production cuts in history, following pressure from US President Donald Trump to support an energy sector ravaged by coronavirus. OPEC said it would cut 9.7m barrels a day in oil production in May and June, equivalent to almost 10% of global supply in an effort to stabilise global crude markets.
COVID-19 is impacting on supply chains and day-to-day business operations internationally and across the sector, and the long-term impacts remain unclear. However, there is some good news: the disease has inadvertently had a rapid and profound effect in supporting the activism view on decarbonisation. Measures put in place to slow the spread of the virus have caused a slowdown in economic activity, meaning there are fewer vehicles on the road. Earth-orbiting satellites have observed a decrease in pollutants such as nitrogen dioxide, emitted by motor vehicles, power plants, and industrial facilities. We all hope this is visible proof that decarbonisation works and will drive clean tech and one-planet policies for recovery and investment.
EIC has worked closely with supply chain companies to study how firms recovered from the 2014 oil price crash. It is optimistic that many businesses, having learnt lessons from the 2014 crisis, will get through the current market crises after an initial and inevitable resizing and a mitigation of risk.
There are many key lessons to be taken from 2014: companies will retrench and focus on core clients to protect relationships and revenues, innovating wildly to meet new client needs; companies have already learnt to be more diversified; and there are signs that renewables and the energy transition may be safe haven markets in the coming years. Companies have also learnt to be open to collaboration with partners and clients, combining forces to survive and thrive.
Stuart Broadley
Chief Executive Officer, Energy Industries Council
stuart.broadley@the-eic.com