From the Chief Executive: February 2020
This edition of Energy Focus starts the year by looking ahead to COP26 and how the industry is embracing the energy transition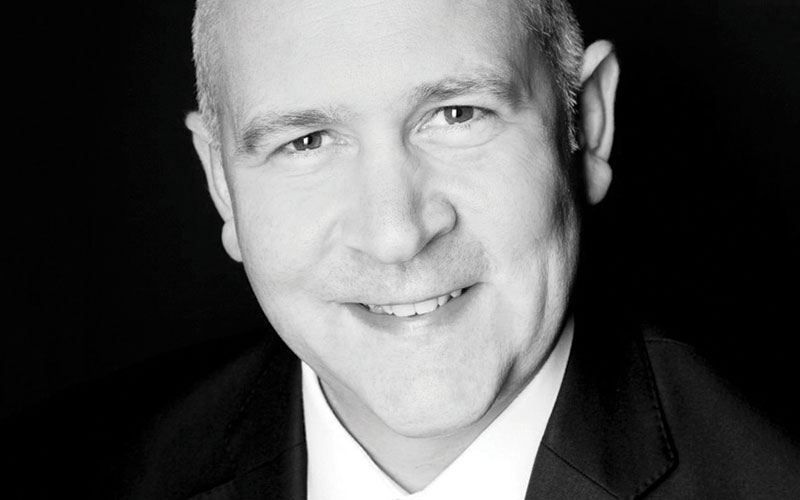 Firstly, I would like to wish all our readers a happy New Year as we enter 2020. Last year was a very productive year for EIC; we organised 130 events globally, including 10 Connect events, in 90 countries, and for the first time had five pavilions at ADIPEC, including a new digitalisation pavilion. We also held our first ever Energy Exports Conference in Aberdeen, with 1,000 attendees, 100 speakers, 350 supply chain companies and nine inward delegations, discussing more than US$150bn of global project opportunities requiring UK products and services.
Five years on from the oil price crash, one of the toughest periods for the global energy industry, companies have persevered and innovated to stay in the game. However, the competitive environment is still fierce, and the scale of the UK market is still not enough to feed the capability and capacity of our world-class supply chain, which arguably needs to focus more than ever on exporting and diversifying its way to growth. After a period of major downsizing, the industry has hotly debated many strategic growth opportunities.
In 2017 the industry looked to oil and gas decommissioning as a viable new growth market, especially in the UK North Sea. However, projects proved to be costly, with operators choosing to extend life wherever feasible instead of rushing to decommission.
In 2018, all eyes were on digital as the new trend. However, while the industry appeared to embrace the digital revolution, recognising its huge potential, it was also viewed as adding sometimes unnecessary risk. Industry appeared to take a 'small bites of the elephant' approach, as opposed to 'boiling the ocean'.
In 2019 we saw the challenge of the energy transition in the UK come to pass, initially driven by activists but quickly adopted by government and industry, predominantly in North West Europe, Canada and Australia. However, only a small percentage of operators/developers – most notably Ørsted (previously DONG) – have successfully managed to witness a growth in revenues and margins as a result of aggressively diversifying into other sectors such as offshore wind.
During the last year the energy transition has suddenly moved from 'an issue to be aware of' to 'forcing action'. There is a strong possibility that this will also happen globally within the next one to three years. Although the energy transition currently has dominance of voice in the market in North West Europe, the opportunities and emerging technologies associated with it are being looked at all over the world.
Looking ahead, what do the next few years hold? Is the energy transition here to stay? Or will it be seen as a big topic but with small revenue opportunity in the short term, as happened with decommissioning and digital?
As we look ahead to COP26 in Glasgow at the end of 2020, the UK government has a unique, timely and powerful platform to make a pledge to honour its commitment to advance new technologies in order to meet the net-zero emissions challenge.
The UK has less than a year to prepare for what is being described as the most important COP, which marks the deadline for countries to update their Paris commitments since COP21, when the Paris Agreement was ratified.
Newly appointed Prime Minister Boris Johnson has a double challenge on his hands regarding clean growth – investing in sound policy, which will drive down emissions further, but also ensuring this new technology is homegrown and not simply imported from mainland Europe, as happened with offshore wind.
Various technologies associated with carbon capture utilisation and storage, which are somewhat established but not industrialised, are a natural fit to meet net-zero carbon targets, given the UK's incredible oil and gas legacy infrastructure. Then there are other technologies around hydrogen, which would also go hand in hand to further reduce emissions. Several countries are looking at these two newer cleantech areas, as well as others such as floating offshore wind and nuclear advanced and small modular reactors.
Imagine if companies in the UK were to make the right technology and investment decisions now, fully backed by consistent UK government policy, funding and legislation, to create a capability that other countries are truly envious of in five years' time.
What an amazing platform COP26 could be, bringing together industry leaders and government representatives who could, as part of their COP26 commitment, decide to pledge game-changing sums of money and resources in two to five of the chosen key new technologies. This would enable the 
UK to become a world-leading exporter of that technology in the future – not just a consumer of it.
Stuart Broadley
EIC CEO
stuart.broadley@the-eic.com