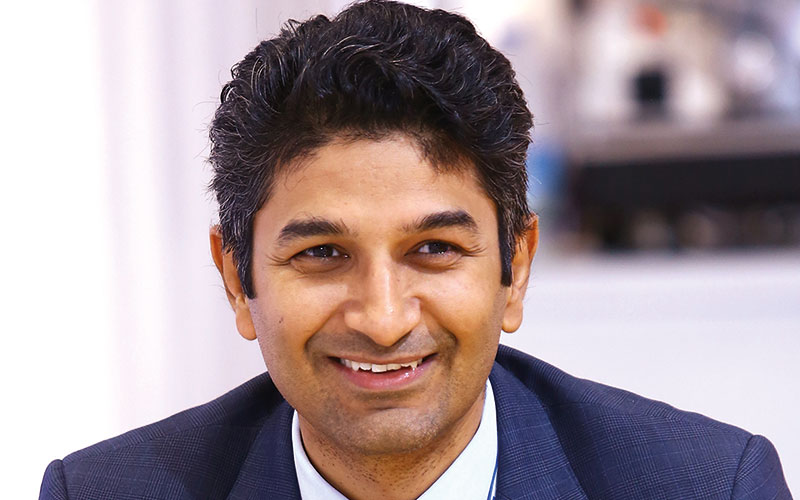 Ducab: Powering the energy sector through custom cables
With four decades of expertise behind it, Ducab plays an integral role in powering the evolution of the energy sector. From developing customised cables to providing installation supervision, storage, training, certifications and more, Ducab will continue to contribute to the growth of the energy sector in the UAE and beyond, for many years to come.
As the energy sector in the UAE – and the wider world – evolves from being 100% hydrocarbon-based to adopting alternatives going forward, Ducab has taken on an innovation mindset and created cables specifically suited to the need of the UAE's developing industry. The UL approved SolarBICC line of cables and wires was introduced, followed by NuBICC, catering to the burgeoning solar and nuclear power projects respectively in the UAE and beyond. Ducab also meets the challenging demands of the wind energy sector, and has supplied a wind scheme in the Dhofar region of Oman and cables for a number of wind projects in North Africa.  
---
UnitBirwelco achieves first class certifications
One of the UK's only full-service suppliers, UnitBirwelco has achieved accreditation to 
BS EN 1090-2 :2018 EXC 4, the highest achievable execution class. This shows the company has the capability and skill to work on the most demanding and difficult projects in areas such as construction, rail, nuclear, and oil and gas, and can provide the highest level of compliance to the CE marking that is needed in structural steel regulation. UnitBirwelco also achieved The American Society of Mechanical Engineers's U & S and National Board NB & R stamps in 2019. UnitBirwelco's transformation strategy also includes implementing ISO 14001 and achieving Cyber Essentials certification across all divisions.
With more than 100 years of experience, covering three strategically located sites across the UK, this push for accreditations is helping to transform the UnitBirwelco group and expand its capabilities.
---
CompEx certificate extension process
As the COVID-19 outbreak evolves, global governments, healthcare providers, employers and communities are responding to specific local conditions in order to contain the outbreak. CompEx has been working with employers and independent training providers to monitor the evolving situation and put appropriate measures in place to support key stakeholders.
Our key decision has been to establish a certificate extension process, meaning CompEx practitioners can apply for a three-month extension if their certification is due to expire. More details can be found at www.compex.org.uk/about/coronavirus-covid-19-update.  Our advice remains that employers and individuals should contact their preferred training centre to rebook courses.
We are working to support our people and have a business continuity team in place. We have also enabled our administrative team to work from home so key services can be maintained. This is an unprecedented time of uncertainty and we will continue to provide updates via our website and training partners.  
---
Demand for green technologies fuels Schneider Electric's UK expansion
Schneider Electric is pleased to announce the expansion of its UK manufacturing facilities in Scarborough and Leeds, driven by rising demand in renewable and green technologies. The business is set to invest in a multi-million pound upgrade and expansion of its Leeds and Scarborough manufacturing facilities.
The Leeds plant will expand production by 10%, creating new jobs and adding a new test cell and assembly line to cater to rising demand from the renewables industry. Scarborough adds a 1,000 square metre factory extension and a new painting line to focus on outdoor low-voltage solutions.
Mike Hughes, Zone President, Schneider Electric UK and Ireland, said: "We believe there is huge potential to enhance the skills, capabilities and production facilities in our Leeds and Scarborough sites to support the UK's transition to renewable energy with high quality products and technology manufactured here in the UK."