Dr Chris Webborn, Delta Controls
Dr Chris Webborn takes Energy Focus behind the scenes at Delta Controls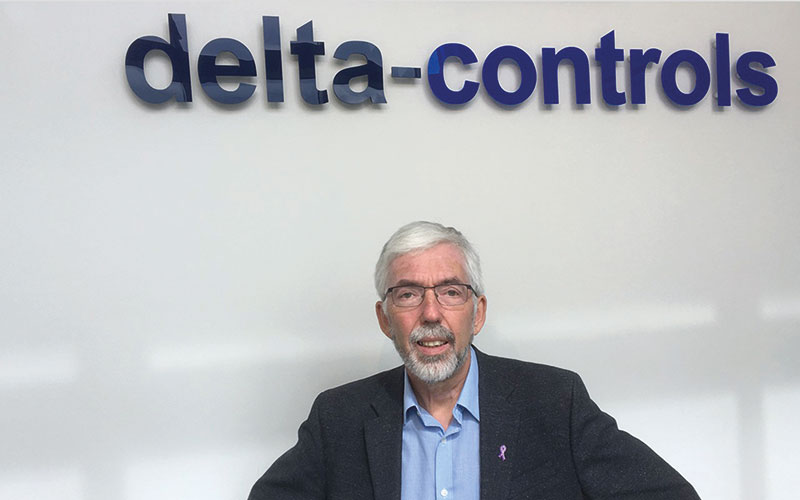 Can you tell us a little bit about Delta Controls?
Delta Controls designs and manufactures pressure, temperature, level and flow instruments for process control applications. We work in the oil, gas and power sectors and have a growing presence in the nuclear power market.  
How did Delta Controls start out?
Originally set up as a private company in 1950, Delta later became part of the Concentric Group. After a few changes of ownership, we're now privately owned and have recently acquired the Mobrey business from Emerson, adding huge capability in our level-measuring instrumentation. We employ 150 people worldwide and export over 60% of our products. Being around at the start of the North Sea developments and the dawn of UK nuclear power, we've established ourselves with every major oil company and have products installed on the entire fleet of nuclear reactors.  
What's a typical day like?
Every day is different. We are very customer focused and spend a good deal of time solving their process control or alarm signal issues. Specialising in bespoke solutions for our customers has helped us win business all over the world.  
If you weren't working at Delta Controls, what do you think you'd be doing?
Perhaps photography – but I doubt I could have made a career of it!  
What's been Delta Controls' biggest highlight to date?
The integration of the Mobrey business must be right up there. A great team of people, and like Delta, dedicated to customer service. We are very excited about the future together.  
And yours?
Helping our company develop our nuclear business in China. We have a long history in China but with limited success in recent years we set about a strategy to really understand our customer needs, and it seems to be working. We 
have now won some significant business with the Chinese nuclear operators and the future is looking bright.  
Can you tell us a bit about Delta Control's export journey?
Delta started its export journey working with major UK oil and gas companies in the 1950s. We were approved by all the majors and as they developed their own overseas operations, Delta would be a nominated supplier for instrumentation. So, we were able to build on this in many different countries around the world. And as our aftermarket grew, we set up offices and distributors overseas to support our customers locally.  
What were the biggest challenges you faced?
Understanding doing business with different cultures and adapting our offerings to suit. In instrumentation, product certification is vital and this needs to reflect the local markets requirements as well as the technical qualifications – especially so in nuclear. We have a huge number of different qualifications, including Russian, Chinese, American, Canadian and, of course, EU.  
What's your advice for other companies thinking about exporting?
Research your market – know your specifiers and users, and of course the competition. Find a good partner to help with local issues and language, and try and size the potential early. Understand the barriers to entry. You won't get it right first time, so be prepared for failure and learn from your mistakes – then persevere…  
How can the UK government help with exporting?
Focused trade missions to help new entrants find the right contacts and provide post-visit support at the appropriate levels. Get the regional and sectoral UK trade bodies to act as a unified group under a UK banner.  
Why should UK companies export?
There is a huge appetite for good quality products and services. With the right team and approach, your exports can become a healthy part of your business mix.