EIC Insight Report: UK Operational Renewables report: AssetMap
EIC's new report shines a light on projects which will generate 5MW or more of renewable energy, drawing on data from EIC DataStream and AssetMap databases.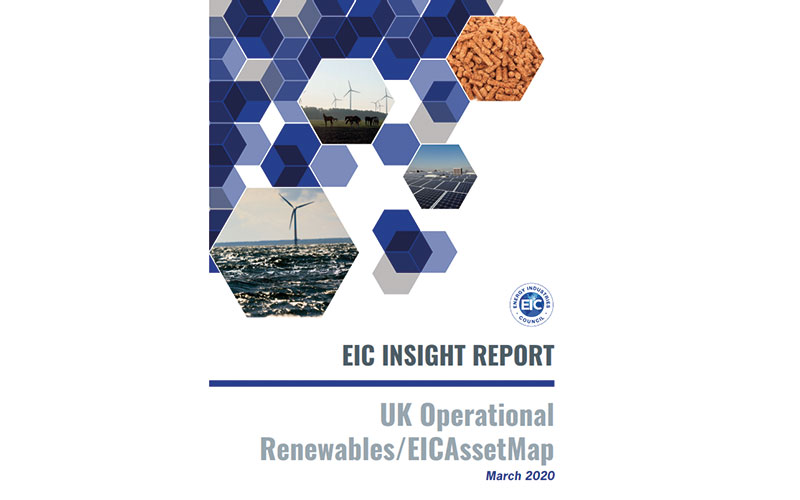 During the past three years, the UK has commissioned more than 10GW of renewable energy in biomass, energy from waste, solar and wind (onshore and offshore) collectively. This injection of capacity commissioned to the grid, 4.5GW of which specifically came from offshore wind, has taken the overall capacity generated in the UK to 43GW.
The UK is top of the leader board for offshore wind globally, currently producing 8.4GW. The report highlights that during the past 10 years, 29 offshore wind farms have been commissioned, producing 7.8GW. As the UK works to boost offshore wind capacity to 30GW by 2030, EIC data shows that 21 offshore wind farms are expected to be constructed during the next five years, producing 14GW in total.
For members and non-members wishing to utilise our in-house experience to help track key renewable
opportunities, please buy or download your copy of the insight report at: www.the-eic.com/Publications/MarketIntelligenceReports