EIC Member Focus: McMenon Engineering Service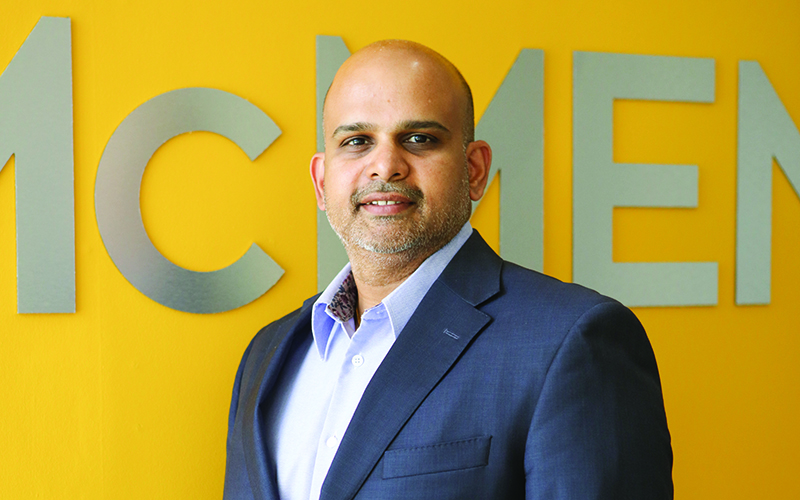 Can you tell us a little bit about McMenon?
McMenon Engineering Services specialises in the design and manufacture of differential pressure flow meters,  variable area flow meters and temperature monitoring equipment. We manufacture around 16,000 products a year, which are in service in  more than 60 countries. In a joint venture, and with valued support from the UK Department for International Trade, we recently launched a manufacturing site in the Middle East to complement our Workington facility.
What's a typical day like at McMenon?
The majority of products manufactured at McMenon are engineered-to-order, which makes accurate forecasting and capacity planning a challenge. A typical day involves discussions, decisions and implementation of decisions within various departments, including sales, product development, engineering, documentation, planning, procurement, manufacturing, quality, HSE and logistics. What makes it all impressive is the seamless integration of assembly, fabrication, machining and calibration departments, each of which could effectively serve as a business in their own right.
What's been McMenon's biggest highlight to date?
McMenon Engineering Services acquiring ABB's Workington-based product manufacturing site, with a 70-year heritage, in 2018. For a start-up to purchase a division of a multinational is an exceptional feat.
If you hadn't founded McMenon, what would you have done instead?  
I would have continued in an executive management role with ambitions to lead a large or multinational organisation. Post-corporate, I'd very much like to be involved in agriculture and also serve as a lecturer in entrepreneurship, supporting the aspirations of young minds.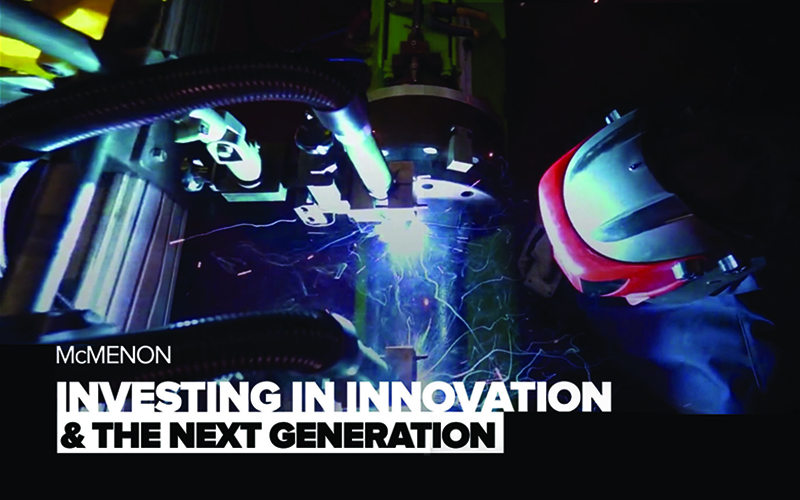 How have you been able to maintain good mental health and wellbeing in the workplace amid COVID-19?
Our focus is on ensuring business continuity with safe operations as per government guidelines. We acted ahead of the curve, planning and implementing appropriate measures even before any government guidelines were published. We focus our efforts towards the safety, health and mental wellbeing of colleagues through empathy and empowerment.
What are you still investing in during these challenging times?
'Investing in innovation and next generation' is a McMenon mantra. During this crisis, we have continued to invest in product development, including six self-funded projects that we anticipate will increase sales in the coming months. Supporting apprentices, despite market challenges, is another commitment we believe will prove fruitful. We have added two more young people to the team, taking the number of apprentices to eight. We also created a work placement opportunity for a 2020 graduate.
What advice would you offer companies looking to break into new markets and grow internationally, especially at this time with Brexit and COVID-19?
COVID-19 has caused such unprecedented disruption to the majority of the businesses that Brexit isn't even a consideration in comparison. Despite the setbacks, astute business leaders will have trained their focus to maximise the potential of the digital world. I'd urge anyone that hasn't done so to unlock the enormous potential of digital solutions. The pandemic has expedited the shrinking of the business network world into our offices and homes. Affordable technology and communication tools, literally in your palms, have changed the business game. Exploit the disruption using technology, innovation and creativity.
What's next for McMenon?
Growth by acquisition has always been part of McMenon Group's strategy. We are broadening the scope of acquisition objectives, targeting new technological solutions to further diversify our future revenue mix. We are prepared to rise to all the challenges – whatever they may be. 
CEO and Founder Anand Puthran takes Energy Focus behind the scenes at McMenon