EIC Member Focus: Steve Coates, Brainnwave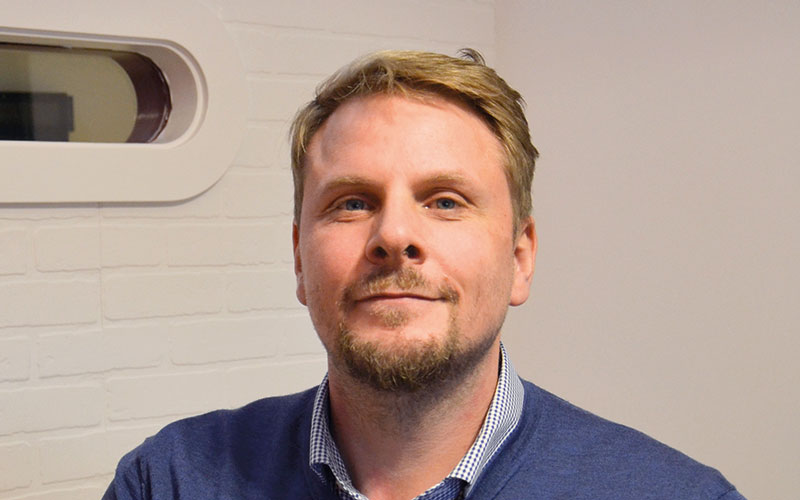 Tell us a little bit about Brainnwave?
Brainnwave is an Edinburgh-based business intelligence start-up created in 2015 by three experienced entrepreneurs. Our company offers solutions in areas such as data management, data science, machine learning, software engineering and geospatial analysis. The company is active in the oil and gas, utilities, metals and mining and housing market segments.
What is a typical day like at Brainnwave?
There is no typical day! Some days we are playing with new technology to understand how it works, other days we are nose to the grindstone to get the sprint out of the door. Some days we have Cas, our office dog, sniffing around and other days everyone is working from home. The one thing that is typical is that we all love what we are doing at Brainnwave.
If you hadn't founded Brainnwave, what would you have done instead?
I have always wanted to be an entrepreneur. My early career as a consultant was a good fit for me as every client engagement came with a new set of challenges and a new learning curve. The problem with consulting was that it didn't fit with my ambitions to also spend as much time with my family as possible! It's all about finding that balance between fresh challenges and family – so if it wasn't Brainnwave, it would probably be some other tech start-up creating technology to disrupt business as usual.
What is your biggest highlight to date?
Winning our first customer. When someone is prepared to pay, it validates your ideas, it galvanises the team and  creates a new focus in the company.
Tell us a bit more about a solution the company has provided?
Two years ago, Aggreko – a leading provider of mobile and modular power and temperature control solutions – was looking for ways to make its decision-making process smarter and faster. Access to business data was not a problem: the company already had resources dedicated to tracking multiple streams of information. But how could Aggreko reduce the burden of aggregating, cleansing, organising and analysing its huge data sets across regions and sectors for vital strategic analysis? In response, we created Ossian, a unique, innovative business intelligence platform which connects to customers' various internal and external data silos and enriches them by creating a single stream of information. A hard-core data cruncher, Ossian finds patterns hidden in data, making it easier for users to extract insight and apply it to real business cases.
How important is it for companies to embrace digital tools?
Business in every industry and sector is becoming data driven. Organisations need to know what this means for their business. Brainnwave can help with that. A winning game plan for any company in today's business environment, particularly in the current economic uncertainty in global markets, relies on new digital tools that helps them prosper.
What's next for Brainnwave?
We are currently in the process of bridging the chasm dividing early adopters and mass usage of our business intelligence solution. The company is keen on growing its relationships with existing clients but is also looking to win more business on the back of the success of its Ossian platform. We have already signed a three-year enterprise licence with Aggreko – which is currently negotiating an expansion of the platform – and has recently secured another contract with Wood. The company is also collaborating with the University of Edinburgh on projects to apply data science in new ways to identify business opportunities.