Engineering our way to net zero
Energy Focus talks with Sinead Obeng AMEI, Chair of the Energy Institute Young Professionals Council, about her hopes for COP26 and a fair and just transition to net zero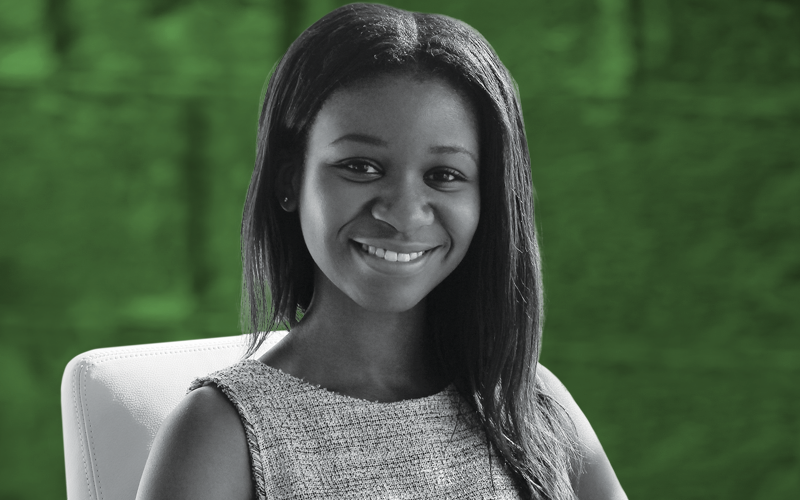 What is your definition of just transition? How would it work, and how critical is this over the next five to 10 years?
Just transition, simply put, is a transition that works for all.
The Climate Change Committee estimates that 62% of the emission reductions needed for the UK to get to net zero involve some form of societal or behavioural change, mostly in combination with novel or unfamiliar technology.
This points to the need for our industry to be of and for the society it serves, otherwise, it will have no hope of understanding its customer base. It's particularly important that both the current and future workforce have the tools to reskill where required. Society must be holistically engaged, in a fair and equitable way, in the drive to net zero.
In building the net-zero workforce, the energy industry needs to work together to attract and retain the right people. Do you see a skills gap in the UK?
There is certainly a new skills requirement for the future – leaders with vision and T-shaped skills are best suited to succeed. The Energy Institute's Generation 2050 Manifesto, aimed at giving a voice to more than 1,000 young professionals globally, places a premium on future energy leaders who can deliver communication and change management skills, and who have a broad knowledge of the wider world.
More needs to be done to reinforce the pipeline of new, diverse talent entering clean energy careers, as well as repurpose the existing workforce to avoid those in high-emitting sectors, and their communities, being left behind.
When it comes to attracting young people to join the energy industry, are you seeing difficulty because of the increasingly negative reputation of hydrocarbons linked to net zero?
Absolutely. The public narrative on why we extract hydrocarbons is poor. The industry is increasingly viewed in polarised terms, which can put new entrants off. The industry should make more efforts with mainstream media to explain the energy trilemma to the public, and more importantly young people, who are more engaged in current affairs than ever before.
That said, we know young professionals are extremely motivated to make a change – the Generation 2050 survey found that 60% identify climate change as the primary motivator for choosing a career in energy, and 90% recognise that it has given them greater agency in tackling this global challenge.
From my perspective, I've worked predominantly in the gas industry, where a plethora of initiatives to decarbonise energy are underway, from the electrification of upstream assets and hydrogen deployment in the gas transmission networks to investments in offset programmes.
The oil and gas sector will continue to play a central role in the journey to net zero, so the industry must better highlight the opportunities available to young professionals who want to play their part in the transition.
Should a country's net-zero strategy go hand in hand with its energy security strategy?
Absolutely – ensuring security of supply is critical and a key focus for our sector, and must go hand in hand with our net zero strategy. Helping to foster and grow indigenous energy sources in the UK not only helps with security of supply and to support local jobs, but it will also help with our reliance on imported energy.
Currently, gas prices have soared to all-time highs, partly impacted by the lack of gas storage capacity in the UK and Europe. Any net zero strategy should recognise and differentiate energy sources suitable for baseload generation and peak generation. Reliable energy storage is also a key strategic tool that's required for any robust net-zero strategy.
What do you believe should be the key outcomes of COP26?
True success at COP26 would obviously be to secure a global net-zero pledge by mid-century, helping to keep 1.5˚C within reach. At the very least, we should be striving to substantially increase the number of nationally determined contributions (NDCs) that are pledged, as well as the level of ambition contained in them.
Beyond this, efforts must be made to mobilise finance to combat the climate emergency, recognising that this needs to be done in a fair way and that those from developing nations mustn't bear the brunt of this cost.
Closely related to this, I'm also keen to see the outcome of Article 6 discussions at COP26, a crucial part of the Paris Agreement rulebook, where negotiators will discuss how countries can voluntarily use jointly recognised international carbon market system(s) to help accelerate their emission reductions and investment in sustainable development – for example, using carbon credits produced in Colombia to help the US meet its NDC target. 
How do we build a global energy system fit for the future?
The next decade – and this year in particular – will be critical for getting on track when it comes to our political, industrial and societal leaders rebuilding after the pandemic, and in the race to zero. Meeting net zero requires creative solutions that involve all technologies and realms of the energy industry.
Human ingenuity in our field has achieved so much, and yet around 800 million people still don't enjoy access to electricity, and three billion people still cook with dangerously toxic cooking fuels. Finding affordable, reliable pathways to provide sustainable energy for all populations without compromising security of supply is crucial.
While the challenges ahead are great, I'm genuinely optimistic that the industry's innovative and pioneering spirit can be harnessed to rise to the challenge and create an energy system fit for the future.
The next decade will be critical for getting on track in the race to zero at COP26
---
60% of young people in the energy sector identify climate change as the primary motivator for a career in energy
90% recognise that a career in energy has given them greater agency in tackling the climate challenge, and
72% recognisenit has given them greater agency in tackling energy poverty
Future leaders
The most important skills and qualities needed by our leaders of tomorrow are:
Vision and ability to deliver
Knowledge of wider world
Communications/change management
Source: Energy Institute Generation 2050 Manifesto