EIC 75th anniversary celebrations
As you may have already noticed, the EIC turned 75 this year. To celebrate this remarkable milestone, we're holding a series of activities and events throughout the year.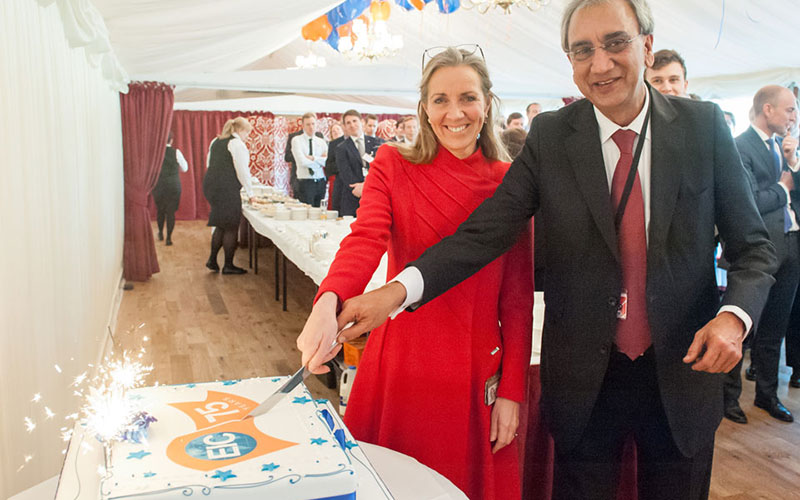 House of Lords afternoon tea
We started our year of celebrations in style with an exclusive EIC members' afternoon tea at the House of Lords in March. Hosted by Lord Popat of Harrow, the Prime Minister's Trade Envoy to Rwanda and Uganda, with special guest of honour Baroness Rona Fairhead, Minister of State for Trade and Export Promotion, in attendance (both pictured above), the afternoon was a chance to say thank you to our members, reflect on the history of the EIC and UK energy industry, as well as look ahead to what the future holds for us and our members.
A global celebration
The EIC's network of offices in the UK and around the world are all keen to be involved in the 75th anniversary celebrations. In Rio, the EIC team held a special evening reception at the British Embassy for local members on 19 March, while all our other offices are busy planning lots of fun, inclusive activities for the rest of the year – please check www.the-eic.com for updates from your nearest EIC office.
Charity cycle ride from Aberdeen to London
Perhaps the most notable event we have planned is the EIC charity bike ride. Starting out from our Aberdeen office, Team EIC will cycle via our Wynyard office down to the London HQ. They'll be covering about 580 miles in five days (8–12 June) – an impressive feat and one very worthy of support.
Proceeds from all EIC 75th anniversary events will go to the two charities selected by EIC staff: Cancer Research UK and The Ocean Cleanup. For more information, please visit www.the-eic.com/Donate.aspx