Are you ready to go global?
Exporting can be one of the best ways to grow your business, but the prospect of going global can be intimidating. As the low-carbon transition continues to drive energy export growth, Nicholas Newman offers seven tips for getting started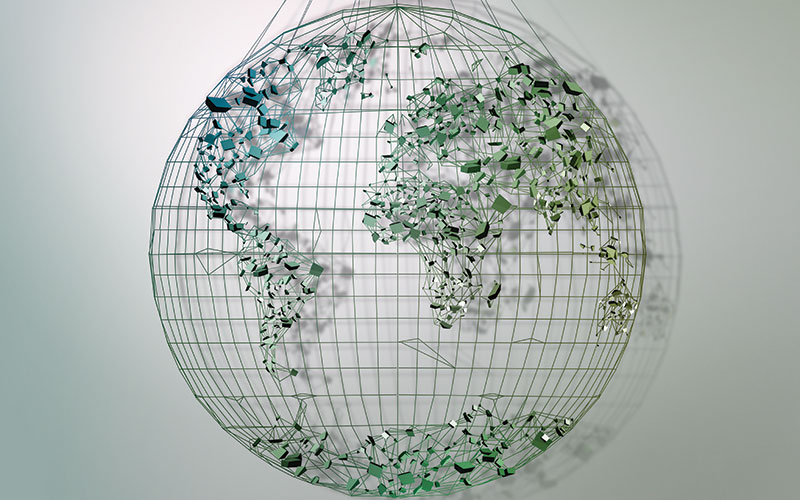 The global energy industry is big business. The renewable energy market alone is now worth more than US$300bn a year, while the oilfield services market is valued at around US$154bn and the energy consultancy market accounts for US$102.08bn.
As a world leader in offshore wind and deep sea oil exploration and field development, there is a global demand for UK energy sector equipment, staff, training and consultancy services. For current and new exporters, contracts can vary from just a few thousand pounds to many millions.
A recent study by RenewableUK, covering a sample of 43 British companies exporting energy-related goods and services to 44 countries, reveals that the UK struck 445 deals to work on 434 wind, wave and tidal energy projects throughout Europe, North and South America, Africa, the Middle East, Asia, Australia and Antarctica in 2017. The contracts were worth up to £7.5m each, but some companies earned £20m overall from their wind and marine energy exports. Exports ranged from onshore wind turbines to 80-metre blades and cables for offshore wind farms.
It is not only energy hardware that is being exported, but also UK expertise, provided by consultants for developing wind, wave and tidal energy projects worldwide. In addition, the UK government reported that £12.3bn of goods and services were exported from the UK oil and gas supply chain in 2016.
According to Ernst and Young's 'Future of energy series', the market is looking for solutions to meet five key needs: goods and services that deliver or aid decarbonisation, strategies for decentralisation, and incentives for innovation, efficiency and interconnectedness. Fortunately, there are many UK companies able to provide useful solutions in these areas. 
Here are some top tips for energy firms considering exporting:
Do your market research
Each country has its own set of market challenges. While there are some similarities between countries, quite often each is different in its own right, notably from a political, legislative and technological perspective. Particularly in energy, many nations operate strict country-specific local content and labour laws. For the first-time exporter, or before entering a new market, research is vital.

The Department for International Trade's (DIT) website contains detailed information on foreign markets. There are also specialist industry and networking groups, such as the EIC, that can provide practical advice. Specialist guides on selling overseas can be purchased from Amazon, Waterstones and Blackwell, and the government's guide on selling overseas can be downloaded for free.

Help in market selection and training is also available from the DIT. In addition, attending major trade fairs, or participating in organised overseas trade visits, can be invaluable for making new contacts and present opportunities for promotion to potential customers. Please visit www.the-eic.com/Events/OverseasDelegations for details on UK pavilions at the major industry events and overseas delegations.  
 
Create an export plan
The export plan crystallises the company's aims from exporting but also identifies in-house resources and clarifies the need for the additional resources and skills that are needed to implement the export strategy. Help in devising an export plan is available from regional agencies including the Northern Powerhouse, Invest Northern Ireland, Scottish Enterprise and Business Wales; these can also advise on appropriate product or service adaptation or, more commonly, suggest ways to internationalise the company website.
 
Making your first steps
The DIT's website and workshops help companies to select the best market access route for their product. Some companies enter a new market with an established business friend, others hire an agent or distributor, but an e-commerce or franchise approach might be best for a first-timer. In addition, the EIC Launchpad is a business incubator service that aims to support companies entering or expanding into global markets.
 
Thinking about product sales, marketing and distribution
Flexibility in marketing, promotion, distribution and customer service is essential to accommodate the different operating conditions of markets and customers. It is important to make use of local partners, as well as the EIC, which can offer support given its first class network and knowledge of the local supply chains in the regions it operates in around the world.

Entering a new market requires an audit or review of the company's market offering, covering not only the product itself but also its price, distribution and promotion. Very often, enhancing your marketing effectiveness will only require tweaks.
 
Keep in mind potential cultural and language issues
To avoid common pitfalls when entering a market for the first time, it is best to seek advice from not only the DIT and Chambers of Commerce but also the EIC, as well as specialist books and downloads.
 
A matter of money
Banks and the DIT provide guidance on how to obtain a secure, legal and reliable method of payment for exports. The government's UK Export Finance department offers loans, insurance and bank guarantees to help UK exporters win, fulfil and get paid for export contracts. Its national network of export finance managers can direct companies to the right support.
 
A matter of risk
The energy sector has particular risks related to bribery and corruption. Given the stringent anti-bribery laws in the UK and the US, it is essential for UK energy companies to train their staff in compliance. Putting integrity at the heart of your business strategy and practice will drive commercial success, and diversifying geographically will help to mitigate this risk.

For all exporters, commercial risks such as non-payment, insolvency, contract disputes, overdue payments, and theft of intellectual property, brand or reputation are ever present. Operating in foreign markets also carries political risks (such as change of government, war, riots, terrorism, border disputes and changes in law). There are also country-specific issues, such as exchange and inflation rates. For further information on this, take a look at the government's Overseas Business Risk website, the World Bank's Doing Business programme, and Transparency International's guidance on corruption. 
Image credit | Getty