The big question: how can companies working in the energy sector move into new markets
With Brexit fast approaching and the energy industry still facing tough times, we ask: How can supply chain companies widen their horizons? Energy Focus puts the big question to four members.
Danny Donald
Managing Director at Aiken Group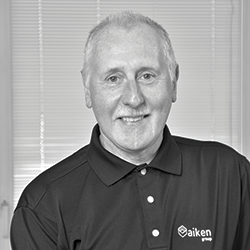 'Many different elements working together cohesively' is one definition of diversity and it's not a bad ethos to have in a multidisciplined business such as ours.
I believe that corporate strength is achieved through business synergies. It's important to embrace innovation as the shape and location of marketplaces continues to change, and current trading conditions create the ideal opportunity to pause and re-evaluate. A balance of both working independently and in collaboration with others must be found, as well as balance in supporting local and national infrastructures.
In successfully developing a strong and diverse business, it's crucial to nurture a locally based workforce that embraces the concept of 'thinking independently together'. This is beneficial for the company as it creates a motivated, skilled workforce which understands its own remit and how this helps the organisation to achieve its goals.
Our priority is to maintain a flourishing business that can compete on a global stage.
Central to this is the fact that we are independently owned and offer turnkey solutions – we occupy a unique place within the Aberdeen business community. Each part of our business plays a vital role in bringing stability and sustainability, and their synergies will stand us in good stead.
Aiken Group is a leading and innovative supplier of integrated, outsourced and solutions-based engineering and specialist services: principally accommodation, engineering, construction and modification, technology and project management. Aiken Group provides services across a range of disciplines and applications covering fixed and floating installations.
---
Richard G Jones
Managing Director at Carpenter & Paterson (Asia) Ltd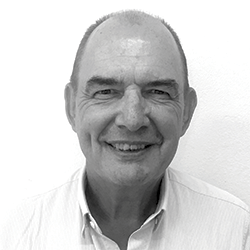 Carpenter & Paterson Ltd had known for many years that a market existed for their products in Asia but were not able to tap into that market from their base in the UK.
In 2012, personnel experienced in the Asian market came on board. Having a well-informed team with an understanding of running a business in Asia was crucial.
The correct location of the business was also vital. A low-cost base was required, one logistically well placed, as 95% of orders were expected to be exported, and one where the necessary skills were available and expat personnel would be comfortable.
Carpenter & Paterson (Asia) (CPA) developed a specific marketing strategy and product portfolio for the Asian market.
It was important that CPA did not distract the management team in the UK nor take work away from the UK factory. Both objectives were achieved, which meant real growth in sales and profits was achieved. The company now has a 170-strong team working in Thailand, with revenues rising from US$2.7m in 2013 to US$15.8m in 2016.
Founded in 1956, the Carpenter & Paterson Group designs and manufactures pipe hanger systems, dynamic restraints, cryogenic and hot insulated supports in the UK, Thailand and India. It supplies oil and gas, petrochemical, chemical, offshore, LNG, waste water treatment and power plants worldwide.
---
Iain Gunn
Oil and Gas Sector Lead at HR Wallingford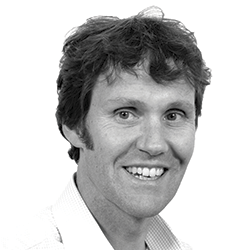 In an increasingly competitive market, energy companies are well aware they cannot afford to stand still. This is particularly true for energy supply companies, where a focus on cost has motivated customers to invite tenders instead of contracting the single-source suppliers they may have previously relied upon. Meeting the challenges of reduced margins and growing competition from low-cost players requires a fresh approach, based on diversification and innovation by collaborating with new partners.
At HR Wallingford we are collaborating with new partner Witherby Publishing, embedding HR Wallingford's long-standing mooring analysis capability within Witherby Publishing's LNG PORT INFO. The result is SHIPMOOR, an innovative ship-to-shore web-based compatibility analysis tool for the LNG sector, which improves on existing methods for compatibility analysis to ensure safe operations by reducing the risk of disconnections between LNG terminals and carriers. The development of SHIPMOOR is allowing HR Wallingford to diversify into the OPEX segment, whereas our original mooring analysis tool was traditionally applied to CAPEX project developments.
By broadening and developing the application of existing tools, products and services, companies can open up new segments and markets. By not only anticipating customers' future needs, but exceeding their expectations, energy companies can maintain their positions as leading industry players and remain the supplier of choice compared with low-cost rivals.
HR Wallingford is a specialist provider of analysis, advice and support in engineering and environmental hydraulics, as well as the management of water and the water environment. Its expertise in the energy industry covers oil and gas, petrochemical, marine renewable energy and nuclear power, with a particularly strong track record in LNG.
---
Andrew Mitchell
Strategic Development Director at ENGIE Fabricom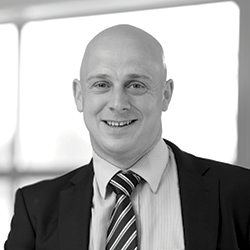 Over the last five-plus years, companies reliant on the oil and gas markets have had to adapt and move into new markets in order to survive. In an ever-changing environment with new technologies emerging, energy companies are now presented with fresh opportunities to enter and develop within different sectors. This can be achieved by focusing on targeted diversification and adapting by changing the core business emphasis.
ENGIE Fabricom achieved the transition into new niche sectors such as energy from waste, chemicals, utilities and offshore wind by moving from being a conventional construction contractor to an engineering, procurement and construction organisation providing specialised services using in-house skills and expertise for clients. This was complemented by utilising transferrable skills within the business.
Providing end-to-end solutions can provide many benefits, including increasing efficiency and reducing the need to have extensive engineering and management teams. To meet customer requirements and fulfil our goal of becoming our clients' partner of choice, we also consolidated the number of business units from five to two in order to provide a more well-rounded, client-friendly approach.
ENGIE Fabricom, part of the global group ENGIE, is uniquely positioned within the engineering, procurement and construction market to provide end-to-end solutions to its clients. It achieves this by combining high-level engineering skills with a wealth of construction expertise and capability across all UK industry sectors, including oil and gas, power, chemical, energy from waste and renewables.
---
Strategies for success
Turning criss into opportunity
Findings from the EIC Survive & Thrive Insight Report:
Innovation: 58% of companies see innovation as a means of growing their way through tough times
Diversification: 27% of companies see diversification as a means of futureproofing their business
Collaboration: 31% of companies say partnership-building is crucial to success
Optimisation: 23% of companies say maxmimising efficiencies is key to survival
Technology: 31% of companies see technology as a key to providing a competitive advantage
Export: 8% of companies exported their way out of the downturn
NB: Participating member companies could offer multiple answers.
To get the complete report, please visit: www.the-eic.com/publications/marketintelligencereports.aspx
---