The big question: how can new technologies and digitalisation benefit the energy industry?
As the energy industry evolves to meet the needs of the 21st century, one thing is clear: digitalisation will be everywhere. But is the industry embracing the digital revolution? Energy Focus puts the big question to four members.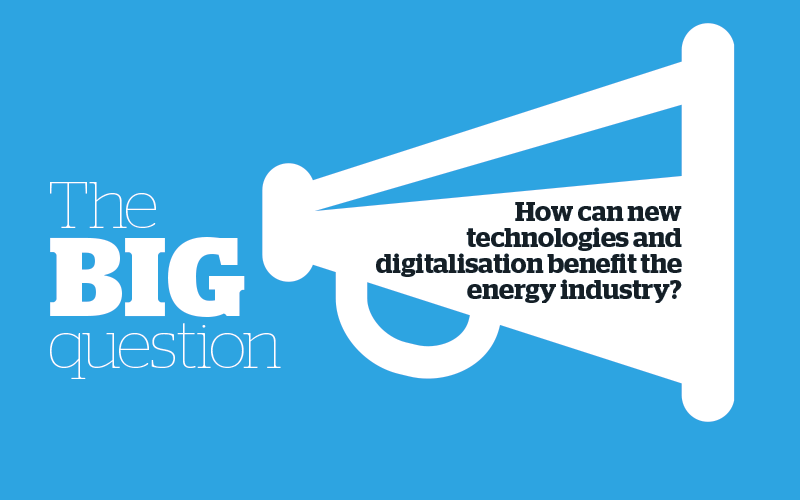 Chris Stones
Sales Director at Servelec Controls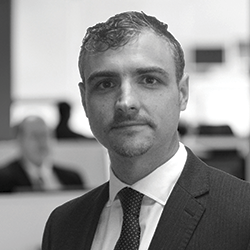 The history of Servelec Controls' remote operations solution goes back to 2006, when a helicopter transporting seven support workers to an offshore gas platform crashed, tragically killing all those on board. This led us to ask, 'How can we use technology to improve safety and minimise manned interventions?'
With our client Centrica, we began developing a solution to simplify the topside processes on offshore gas platforms and, through the use of modern technology, to remotely operate platforms – including restarting production following an emergency shutdown – from the safety of an onshore control centre.
The main driver was to improve safety by reducing the dependency on helicopter-based manned interventions. As investigations progressed, many potential ancillary benefits presented themselves, including a significant reduction in operating expenditure and extending the operating life of the gas field in question.
In 2017, we successfully secured two contracts to provide its remote operations solution to Centrica's DP6 and DP8 offshore gas platforms in Morecambe Bay. Following completion, Centrica will be able to monitor the assets from onshore through remote operation and automation of production. This will help Centrica extend the life of the assets, reduce costs and increase efficiency as well as significantly reduce the associated safety risk of manned interventions to the platforms.
Servelec Controls is one of the largest independent system integrators, established with many of the leading automation equipment manufacturers worldwide. It specialises in industrial control, safety and real-time information systems delivering full turnkey engineering solutions and is an industry leader in the design and implementation of functional safety systems.
---
Dr Charlotte Richardson
Product Development Manager at S3 ID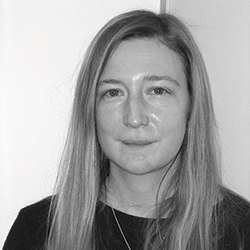 In a crisis, improving speed and accuracy can save lives. Manual paper-based mustering systems have limitations: muster information is only available locally at each muster station, and can be easily compromised in an emergency situation.
S3 ID's electronic mustering solutions enable everyone's location to be available at all muster points and control room workstations automatically, saving time and reducing errors. We have developed our electronic muster stations to include full muster list displays with automatic or user-confirmed muster. Real-time display of muster counts and a 'missing' list greatly improve the efficiency of the muster and evacuation process.
Another technological development includes the longer-range zonal location system that updates the location of personnel on to a central server, as they walk from zone to zone. It provides enhanced post-incident information to rescue services by highlighting the last known location of missing personnel. This is particularly useful for large sites.
Future digitalisation and software developments at S3 ID include improvements to the graphical user interface (i.e. the human-computer interface) to enhance interaction with the mustering, tracking and access control information. S3 ID continues to invest significant resources into maximising technological developments to reduce costs and improve safety and efficiency for our customers.
S3 ID Ltd is a leading international provider of electronic ATEX/IECEx certified personnel safety and security systems to the oil, gas and energy industries that operate both onshore and offshore. Solutions range from simple Personnel On Board or On Site (POB/POS), to full mustering and access control systems for use in hazardous areas.
---
Aymeric Sarrazin
Head of Controls and Digitalisation at Siemens Power Generation Services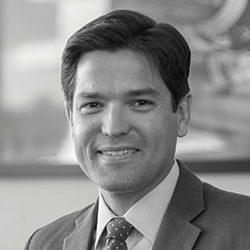 Digitalisation is transforming all areas of our lives. We can get a taxi by tapping our phone or find the answer to just about any question right at our fingertips.
Siemens, building on more than 20 years of collecting and analysing data as part of its diagnostic and monitoring services, is deploying projects and devoting significant resources to unlock the full potential of this digital transformation in the power generation industry.
It's not just about advanced sensors, big data and powerful software. To truly unlock the vast potential of digital services, those of us on both sides of the service contract – original equipment manufacturers and owners/operators – will have to evolve our thinking about what constitutes 'service'.
Service still includes performing on-site maintenance, but now, with digital services, Siemens is complementing this traditional approach with an advanced performance-focused service and maintenance model. By combining technology with the knowledge and experience of the Siemens team, power plant operators and energy generators are offered more options at less risk, with a flexible approach to managing their assets in a way that works best for them.
Our Digital Services for Energy leverage big data to help our customers optimise the performance of their energy assets, enabling them to lower operation and maintenance costs, reduce failure rate and operate plants that achieve the highest return on investment.
Siemens AG has stood for engineering excellence, innovation, quality and reliability for 170 years. It is active in more than 200 countries, focusing on electrification, automation and digitalisation. It is a leading supplier of efficient power generation and power transmission solutions and a pioneer in infrastructure solutions as well as automation, drive and software solutions.
---
Martin Welsh
Managing Director at Booth Welsh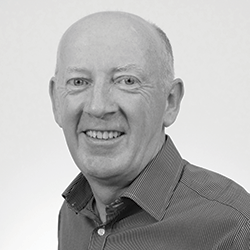 As Booth Welsh has evolved, I have seen many significant changes to the technology deployed across the various sectors in which we operate. The Fourth Industrial Revolution and its pillars of automation, big data, systems integration and the Internet of Things are all developing at warp speed, and will change how we work and live.
Imagine if all the pillars could talk to each other and the impact that would make. Think about them physically manufacturing things, diagnosing problems, self-improving and self-learning. Impressed? It is happening now.
Most of the benefits are there to be measured: cost, quality, speed, but the biggest change for me as a business leader is how we will all need to collaborate to deliver the benefits of this disruptive change. In my opinion, collaboration is the new starting point for businesses to grasp this revolution. Whether it's with clients, academia, or partner organisations such as the EIC, we need to recognise that we can't individually be experts and must collaborate to innovate and drive the success of this change.
One thought to leave with you: revolutions, it's said, share a common characteristic. Seemingly impossible at the beginning, they appear inevitable after the event. Booth Welsh is an engineering technology business supplying services to the process industries, covering many sectors including O&G, chemicals and nuclear. A supplier of innovative solutions since 1989, the company has accumulated a great deal of knowledge, experience and credibility for its clients, many of which it has worked with for over 25 years.
Booth Welsh is an engineering technology business supplying services to the process industries, covering many sectors including O&G, chemicals and nuclear. A supplier of innovative solutions since 1989, the company has accumulated a great deal of knowledge, experience and credibility for its clients, many of which it has worked with for over 25 years.