The big question: how can we encourage the next generation of energy workers?
With fewer graduates and qualified apprentices entering the energy market, making the industry more attractive to talented millennials is now more critical than ever. But how can we gain the new faces we need? Energy Focus puts the big question to four members.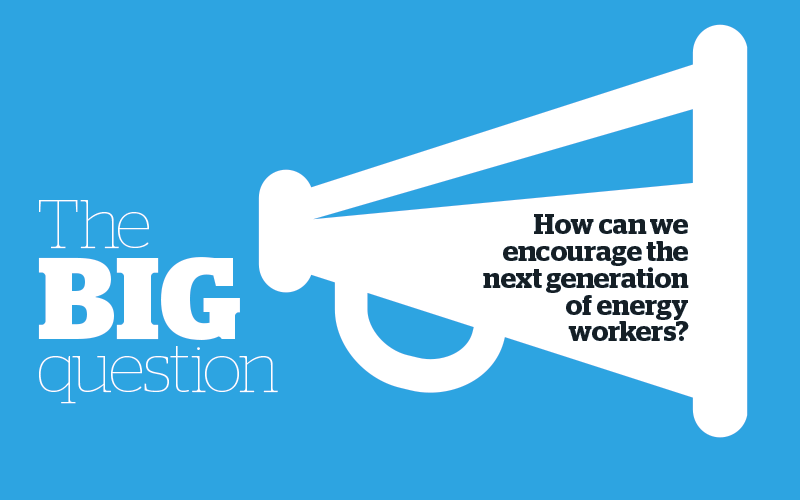 Raff Celentano
Business Development Director at Global Energy Group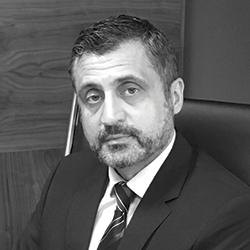 Out of necessity, many oil and gas related companies have moved into other energy sectors to balance their portfolio. This has provided a level of security and interest which supports the retention and development of people. This trend needs to be maintained to encourage people to join an exciting and interesting industry rather than a specialist sector.
With this in mind a new industry structured training and development programme should be developed with partnerships/collaboration between companies and education centres.
At a company level, engineers, for example, must be encouraged to work closely with fabrication and construction companies to provide a deeper knowledge and experience of their work i.e. from paper to site.
To encourage people to undertake engineering at university and for existing engineers to feel valued, the status of engineers has to be elevated to a professional level and recognised accordingly as for a legal or medicine degree.
The important connection with universities needs to be re-established as it serves two purposes. First, for the research of new technology and processes that can be utilised within the industry, keeping it fresh and exciting. Second, is that it provides potential graduates an opportunity to work alongside the industry.
Finally, the government has an important role in the future of the industry. We need a clear energy strategy paper which would provide clarity and a level of assurance for the companies and industry as a whole in which to invest in the future and in its people.
Based in Scotland and working worldwide, the Global Energy Group is a highly successful, award-winning energy sector service group. Global Energy's business proposition is to make its customers' assets more profitable by reducing risks in construction and reducing asset downtime through effective integrity and maintenance solutions.
---
Dan Munro Group Managing
Director at PJ Valves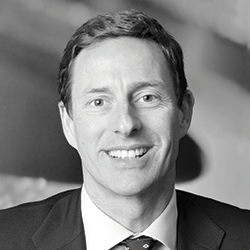 The next generation of oil and gas engineers are very bright, but they sometimes lack 'mud on the boots' experience, which can mean project procurement doesn't always run as smoothly as possible
Project specification workshops run by senior engineers or expert partner vendors would be beneficial to fast track knowledge transfer to this new workforce. Importantly, it would mean that the most common points where specifications are open to conflicting interpretations could be ironed out before projects even begin.
PJ Valves manufactures and supplies specialist valves for oil and gas projects and applications globally. Its product range meets complex specifications for major international end users.

 
---
Steve Grant Managing
Director at TTE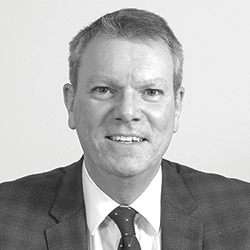 Companies from within the energy industry should be looking to raise their profile to attract the next generation of workers by pro-actively participating and showcasing the potential career opportunities at schools and open events.
This can be further enhanced by engaging with a high quality, reputable training provider who can provide professional information, support and guidance to both the employer and the potential recruitee.
Also, by utilising the government's Apprenticeship Levy organisations within the energy industry can address skills shortages and re-skill and develop their existing workforce or new entrants through maximising training resources and placing STEM apprentices at the heart of their workforce development.
Providing opportunities to develop and progress will help to motivate and retain employees and their knowledge within the business; this is particularly true of apprentices. Investing in apprentices and developing a skilled workforce for the future will enable your business to succeed.
TTE is the leading technical training provider in the UK, specialising in the delivery of technical training and consultancy services globally. Based in Middlesbrough, TTE has strong local and global links with companies operating in the oil and gas, manufacturing, engineering, utilities, pharmaceutical and petrochemical industries.
 
---
Steve Gibbs
Group Public Relations Manager at Balmoral Offshore Engineering
The energy industry, from renewables to oil and gas, offers wide and varying career opportunities that often come with an international flavour. Encompassing everything from science, technology and engineering to sales, marketing, finance and HR these skills are in demand from the sector worldwide.
We have to differentiate the industry from alternative options and one of the best ways to do that is to highlight the international opportunities available for young people.
I read somewhere recently that 75% of pupils studying at primary schools today will be in jobs that haven't even been conceived of yet so there's lots of work to do and it should start as early as possible.
Of course another attraction is the higher than normal salaries offered by the industry. These salaries are offered because the industry needs the best people and though the sector isn't for the faint-hearted, it is a great space to be in for ambitious and driven individuals.
Once we have attracted new entrants to the industry and invested in them it is important that we retain those people. To do this effectively you need to provide great leadership and a clear career path. Employees have to be given responsibility for their decisions and actions and it can often be difficult for more experienced personnel to 'let go' of functions they have carried out for many years.
Without a commitment to staff development there is a danger that the industry will find itself bereft of talented leadership in the years ahead.
Balmoral Offshore Engineering provides industry-leading composite and polymer solutions for the subsea and deepwater sectors. Laboratory, hydrostatic and mechanical testing facilities enable Balmoral to research and develop cost effective materials across a spectrum of applications. Products include distributed buoyancy, thermal insulation, surface/subsurface buoyancy, elastomer cable protection, bend restrictors and stiffeners.