From the Chief Executive: how to create the next generation of energy workers?
In this edition we explore possible alternative Brexit scenarios and the implications for the supply chain, as well as highlighting a pressing question facing the industry today: how to create the next generation of energy workers?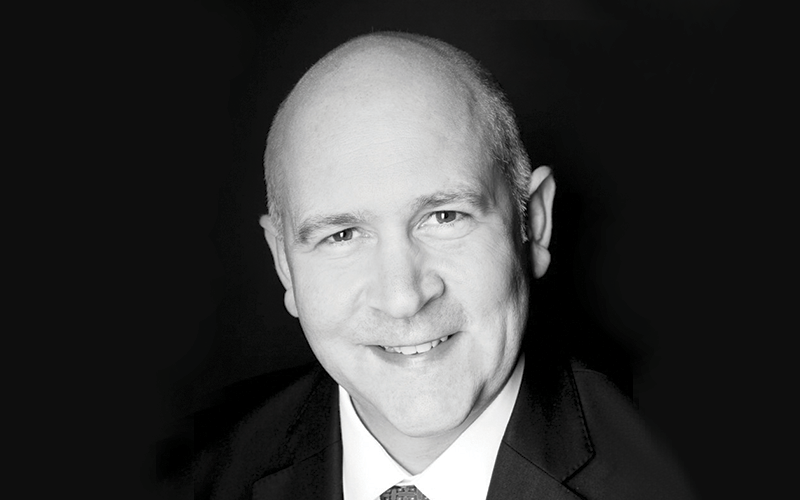 Welcome back to a new and improved Energy Focus. As our regular readers will know, we've taken a brief pause to redesign our flagship industry magazine. As you see it's looking better than ever. You'll also be happy to know that Energy Focus is now going to be published four times a year instead of two, so we'll be able to keep you up to date on emerging trends and industry news more than ever before.
The work we've done on Energy Focus is just one of the many EIC developments taking place. You'll find a round-up of some of our other exciting activities, such as the first-ever EIC Connect Oil & Gas USA event in Houston in October, our newly launched line of EIC Country Reports and our acclaimed Survive and Thrive Insight Report, which identifies the strategies 26 EIC member companies have put in place to flourish even during the downturn.
It was great to hear one of our partners, Nuclear AMRC, mentioned on more than one occasion during the Survive and Thrive interviews. Their Fit For Nuclear (F4N) programme was used by two of the participating companies to successfully diversify from oil and gas into nuclear.
To find out more about the F4N programme and how it supports companies to expand into the nuclear sector in an article written by Nuclear AMRC's Andrew Storer.
In addition to diversification, other key strategies being used by the companies to thrive are collaboration and innovation. Premier Oil's Russell Dandie explores how these two strategies are making UKCS operations viable on Unlocking North Sea potential.
Mergers and acquisitions are becoming more and more common in the O&G industry, a recent high-profile example being Wood Group's proposed purchase of Amec Foster Wheeler. Matthew Graham, Director of Investment Banking – Energy, Simmons & Company International takes a look at the impact these mergers are having on the supply chain on An industry shaped by mergers and acquisitions.
Looking beyond our own shores, Donald Trump's lack of enthusiasm for renewables (or renewables obligations at least) hasn't dampened offshore wind developers' appetite for the US market in the slightest. As this region continues to ramp up, EIC Head of Power, Nuclear and Renewables and Public Affairs Amisha Patel explains how UK companies can break into this emerging and potentially massive market (US offshore wind spins into life).
Our View from the Top section has always been one of the most popular features of Energy Focus and we always manage to attract big-name interviewees. I'm very pleased to say that this issue is no exception with Atlantis Resources CEO Tim Cornelius taking time out of his busy schedule to speak to us (Q&A: View from the top). I've followed with great interest the MeyGen tidal array development, so it's very exciting to get a behind the scenes view of this project as well as the inside word on the company's future plans.
Also as part of our Energy Focus relaunch, in each issue we'll be tackling the big issues facing the energy industry. In this edition we explore possible alternative Brexit scenarios, the implications for the supply chain and how companies can make a success of Brexit (Making a success of Brexit).
We also highlight a pressing question facing the industry: how to create the next generation of energy workers. We commissioned a special report by David Nicholson
(Engineering the future), as well as putting the question to four EIC member companies: Balmoral Offshore Engineering, Global Energy Group, PJ Valves and TTE in a new section: the Big Question (The big question). Another new section we've created is My Business (Ann and Howard Johnson, Blaze Manufacturing Solutions), where we find out what makes EIC member companies' tick. We kick off this new feature by catching up with husband-and-wife team Howard and Ann Johnson at Blaze Manufacturing Solutions – winners of the 2016 EIC Supply Chain Break Through Award. For details on this year's EIC National Awards Dinner go on
News & Events. I hope you enjoy your refreshed Energy Focus. Please do let me know what you think about its new look and any ideas you have for future articles.
---
Stuart Broadley
EIC CEO
stuart.broadley@the-eic.com