From the Chief Executive: looking ahead for 2018
In this edition Energy Focus starts the year by looking to the future and how the industry is embracing the digital revolution.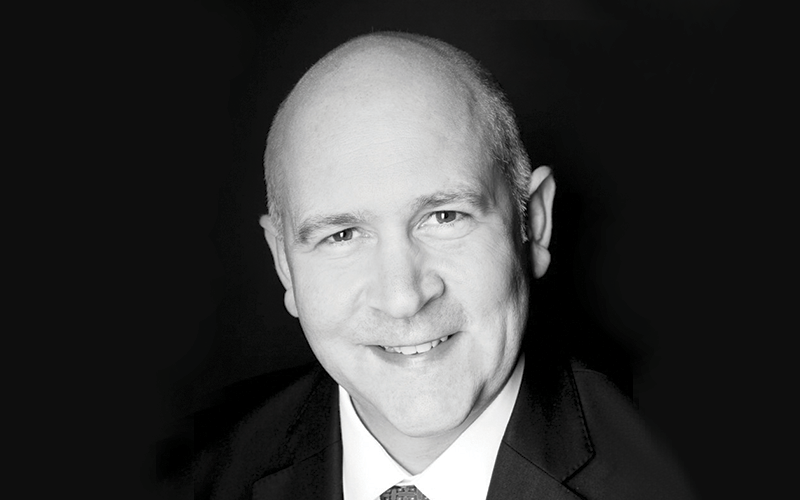 I'd like to start by wishing all our readers a happy new year. I hope you've all come back from the Christmas break refreshed and looking forward to the year ahead. January is an interesting month in the calendar, a time to reflect on the year gone by as well as a chance to contemplate what lies ahead.
2017 felt like a transitional period for the energy industry, where we finally managed to get things back on track after some of the most difficult years I can remember during my 20 years in the business.
The oil price is slowly but steadily rising, some projects have started to get up and running and there is now a returning sense of confidence out on the UKCS. Notably, Hurricane gave the green light to its Lancaster Area project and Premier Oil looks likely to reach an FID on its Tolmount discovery early this year – major developments that will ensure the North Sea continues producing for years to come.
While the UK oil and gas industry seems well on the road to recovery, 2017 saw massive developments take place in our power, nuclear and renewables sectors. Construction at Hinkley Point C ramped up, tidal energy received a huge boost with MeyGen's Pentland Firth project producing first power, and offshore wind broke all records in September's contract for difference auction with prices coming in as low as £57.50/MWh – way below the £100/MWh target set for 2020.
It's no exaggeration to say that the UK is leading the world in clean energy generation, and now is a great time for UK suppliers to position themselves at the forefront of these technologies as they expand globally.
So, that was the year that was, but what about the one to come? Well, there's probably no-one in a better position to tell us what the future holds for the UK energy industry than the Rt Hon Greg Clark, Secretary of State for Business, Energy and Industrial Strategy.
In his interview with us Mr Clark outlines how the oil and gas industry fits in with the government's vision of a decarbonised UK, what plans are in place to drive down offshore wind costs even further and how he's putting CCS back on the agenda.
When looking to the future one issue that is impossible to ignore is that of digitalisation. This issue of Energy Focus explores how we're embracing the digital revolution and shaping tomorrow's world. Ian Phillips, Chief Executive Officer of the Oil & Gas Innovation Centre, describes how the Internet of Things has moved offshore. New apps, smart sensors and 4G are making projects on the North Sea safer and more profitable.
When it comes to innovative new technology, EIC member companies are at the cutting edge. We asked Booth Welsh, S3-ID, Servelec Controls and Siemens how they've seized the almost limitless possibilities offered by the digital age to put products and services in place which are changing the way the industry works.
Of course, with new developments come new challenges and this world of cloud storage and increased interconnection has created new opportunities for cyber criminals. You'll find a specially commissioned article on how to mitigate against these risks, as well as an update on the data protection laws set to come into force in Europe in May this year. Essential reading.
This year also sees the EIC celebrate its 75th birthday! That makes us one of the oldest trade associations in the world.
We've got a whole series of events planned to mark this milestone, including a VIP reception at the House of Lords. All the proceeds from our 75th anniversary events will go to two very worthy charities: Cancer Research UK and The Ocean Cleanup. To find out more about this and other EIC activities we've got planned for 2018.
---
Stuart Broadley
EIC CEO