Could electrified roads be the future of driving?
As several new field trials have demonstrated, hitting the open road and never having to refuel could soon be a reality for drivers, writes Lucy Woods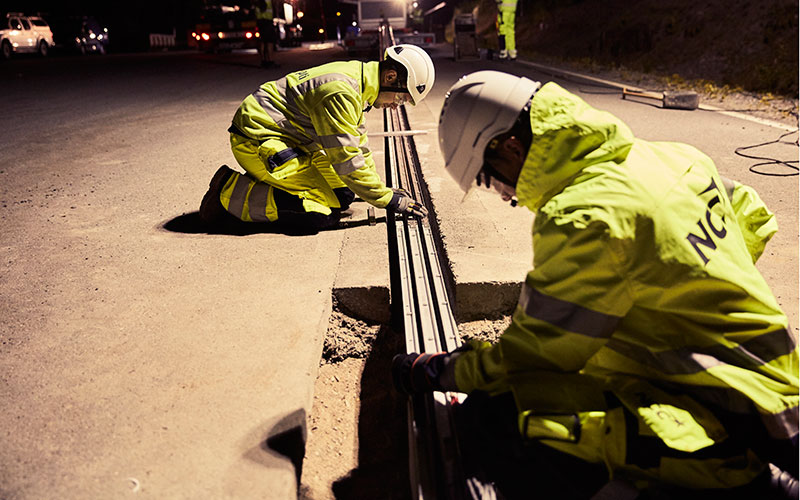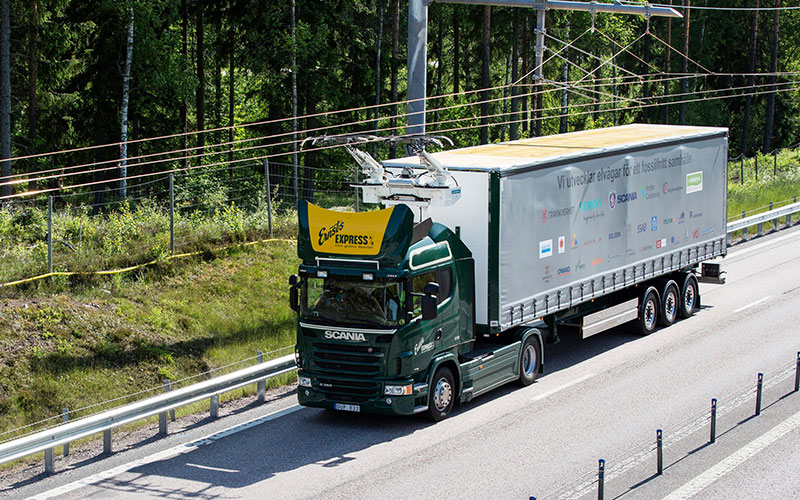 Imagine never having to stop and refuel. No more sighing at volatile fuel prices or suppressing environmental guilt every time you need to refill the tank. Or, for electric vehicle (EVs) drivers, imagine never needing to plan trips around infrequent charger locations, or never having to wait up to two hours for a battery recharge. Innovators across the globe are testing a solution that could replace petrol pitstops, as well as removing range anxiety and lengthy charging waits for those with EVs: electric highways.
If you electrify roads, you don't need a huge battery – which is about half the cost of EVs today
According to EV analyst Aurora Energy Research, EV numbers in the UK will rise from an estimated 140,000 in 2018 to 17m by 2040. Millions of EVs require millions of charging stations; Aurora predicts that, by 2040, as many as three million chargers will be needed. Electric highways would reduce this need.
Electrified roads would also reduce the need for big, expensive batteries. 'If you electrify the roads you don't need a huge battery – which is about half the cost of EVs today,' says Hans Säll, Head of Business Development at the Nordic infrastructure designer NCC Infra and CEO of development company RUAB, which heads the eRoadArlanda project.
There are two types of electric highway being tested today: wireless and contact.
On-the-go wireless charging
Practically speaking, wireless is less feasible than other charging technologies
This concept has been proved theoretically viable by tests such as the Massachusetts Institute of Technology's 2007 wireless powering of a lightbulb, and Stanford University's 2011 successful wireless EV charging demonstration.
However, when applied to mass motor transit, 'it sounds cool, but the cost is high – at least when compared to stationary chargers,' says James McKemey, Head of Insights at UK electric charger installer and designer Pod Point.
Charging of any kind also emits heat: just as laptops and phones heat up, wireless EV charging on large stretches of publics roads would emit a lot of heat. 'If you have high voltage, and lots of chargers, that heat could become an environmental hazard,' says McKemey. 'I love the idea, but practically speaking, wireless is less feasible than other charging technologies.'
Highways England, the maintenance provider for England's roads, halted its wireless charging tests this year, seemingly sharing McKemey's hesitation. According to a spokesperson, the study is on 'pause' until later this year, when the results of an off-road wireless charging test in France – conducted by mobile phone technology company Qualcomm – is completed. Until then, Highways England, alongside the Department for Transport and independent researcher TRL, is investigating the feasibility of zero-emission heavy goods vehicles. This study will be completed by February 2019.
Contact charging hits the road Other technologies being investigated are contact-charging electric highways. Tech giant Siemens has opened 'eHighways' in Sweden and California, and plans to carry out further trials in Germany and Italy later this year.
eHighways use overhead cables, in a similar way to tram networks. This allows vehicles to recharge while on the move – but unlike a tram, the vehicles are able to turn or change lanes, leaving the power supply safely and flexibly.
In California, Siemens teamed up with the South Coast Air Quality Management District and opened a mile-long demonstration road in Los Angeles. Commercial trucks are fitted with a 'smart' pantograph, which automatically connects and disconnects to overhead power cables.
In Sweden, the world's first eHighway runs on a motorway near Stockholm, where the Swedish Transport Administration (STA), Siemens and commercial vehicle company Scania have been running two hybrid trucks since 2016. The STA is also supporting another trial launched last year by a consortium that includes infrastructure company NCC, utilities company Vattenfall and systems developer Elways. The project, named eRoadArlanda, is the first ever electrified public road. It uses an electric rail embedded in the tarmac to power and recharge vehicles during their journey. Vehicles are modified with a metal retractable arm that connects to the rail to transfer the energy.
The primary focus of the eRoadArlanda tests has been safety. The rail is earthed and waterproof, says Säll, and not electrified all the time – 'only for 50 metres, and only when it is activated by an authorised vehicle'. If anything were to become trapped in the narrow rails (which are smaller than tram tracks), there is more danger of being run over than of being electrocuted. Tests will continue to run until summer 2019.
One exciting prospect that could be replicated from the eRoadArlanda's project, says Säll, is the use of the contact arm, as existing vehicles could be modified to use the electric rail. 'That is what we did with the test truck. It was 100% diesel, now it is 100% electric. It is probably even easier to do this modification for cars.'
Modifying existing vehicles removes the need to manufacture millions of new EVs. The rail could also be installed for a comparatively low cost –'below €1m per km', according to Säll. This is comparable to resurfacing or maintaining existing roads.
UK opportunities on offer
As the rail is made of steel and concrete, and involves parts that are similar to existing railway infrastructure, there would be plenty of opportunities for UK companies to meet demand if eRoadArlanda rails are to be installed elsewhere. eRoadArlanda has reported 'eager' demand from infrastructure planners across the globe, says Säll – predominantly in China and India.
McKemey agrees that electric charging rails in roads, and the modification of existing vehicles, is the charging technology that is most likely to provide opportunities for 'innovative UK industries'.
'I'm very optimistic,' says McKemey; as zero carbon transport technologies evolve, he foresees 'huge opportunities for UK industry'. 
Image credit | iStock / Sarah Auld /Noun Project