Foreword From the Chief Executive
In this edition we explore the concept of an inflationary boom – a time when inflation is rising, oil and gas prices are reaching new highs, energy security is at risk and supply chain logistics issues are the norm. What does this mean for the immediate future of energy sector, and what needs to be done to combat it?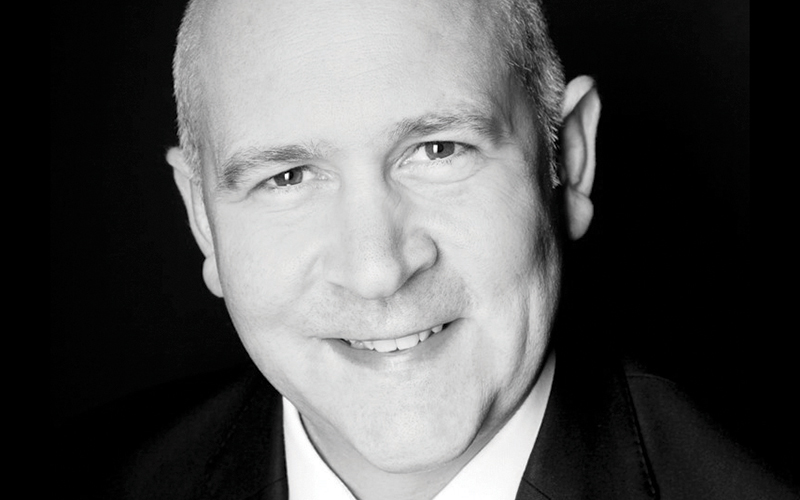 I'm writing this foreword at an extraordinary time, with Russia embarking on a full-scale invasion of Ukraine. We never thought we would see this kind of war in Europe again, so it's extremely worrying for all of us. All at EIC stand in support of the people of Ukraine and remain hopeful that the conflict can come to a swift end.
Even before this invasion, the issues of energy security, gas price hyper-inflation and fuel poverty were vexing policymakers and business leaders, but this has now become a critical issue for our sector.
With this being a new priority for 2022, will resolving these issues slow down the pace of the energy transition, or is the solution actually a faster move to renewable power, decarbonisation, and shaking off our reliance on traditional oil and gas?
Compounding the problem is the fact that the world is also walking into a supply crunch and price inflation crisis. Shipping and logistics issues, reduced availability of key resources and services (such as specialised vessels), price increases, and recruitment are all posing significant challenges to business leaders.
The forecasted scale of required infrastructure growth will need vast increases in capacity across the world – from a supply chain that is suffering from multiple constraints and may not be able to deliver the growth. Certainly, we urgently need analysis in the supply chain over what available capacity we have today and what we will need tomorrow. Without the capacity understanding, is the ambition not achievable? If so, how do we address this critical issue?
Despite all this, we are seeing massive opportunities for growth in all energy sectors, in all regions, all at the same time – we have certainly never seen a market like this in recent times.
Data from EIC's CAPEX project-tracking database EICDataStream confirms this. Post-COVID-19, all energy sectors are recovering at an impressive rate.
This is especially the case for the renewables and energy transition markets, which are receiving attention from countries and companies as they go faster than ever before to reach their highly ambitious net-zero targets. Following COP26 in Glasgow, huge opportunities are becoming available in all mature renewables markets covering wind, solar and hydro, as well as hydrogen, carbon capture, utilisation and storage, energy-from-waste, biofuels and the circular economy.
We were delighted to interview Dr Graham Cooley, CEO of ITM Power, in this issue of Energy Focus; he confirms our analysis. Dr Cooley leads one of the world's largest electrolyser manufacturers and innovators, which is proudly UK-based, and champions green hydrogen as the fuel of the future, with its rapidly decreasing costs making it competitive with grey and blue alternatives. He highlights the chance the UK has to take the lead in the global green hydrogen market.
Now is surely the time for businesses to take advantage of these unique transition opportunities. Companies should look carefully at investing in these and other new technologies and sectors to meet this unprecedented demand. They need to grow their way through this crisis as part of an increasingly diversified portfolio of revenue streams.
In addition to growth by diversification and net-zero innovation, EIC is a long-standing champion of our members developing new export markets, and the timing has never been better to re-energise your export growth plans after two years of travel restrictions and disruption.
We all know that while the UK is an exciting market, it is not big enough to feed the ambitious growth plans of all our supply chain businesses, let alone the international companies that also plan to win their share of the UK market. Growing your UK and international market share together is the best pay to accelerate your growth and allow you to more readily repay debts built up since the 2014 oil crisis, Brexit and COVID-19. Give your balance sheets a stronger footing to navigate the inevitable next crisis, which is perhaps already upon us.
Above all, during this time of opportunity and uncertainty, entrepreneurs and innovators can take the lead. History has taught us that fortune favours the bold in such moments, and the rewards are waiting for those who can seize the opportunities with both hands and lead our energy sector into new and uncharted waters.
While what we are calling an 'inflationary boom' has negative connotations, the riches are certainly there for those who are willing to take them. 
Stuart Broadley Chief Executive Officer, Energy Industries Council