Foreword From the Chief Executive
In this edition of Energy Focus, EIC is glad to bring readers a celebration of its 80-year history. Initially called the Council of British Manufacturers of Petroleum Equipment, our journey was started in 1943 by 13
founding members – including current members Siemens Energy and ABB – with the core purpose of helping UK oil and gas manufacturers to win a higher share of project work both domestically and around the world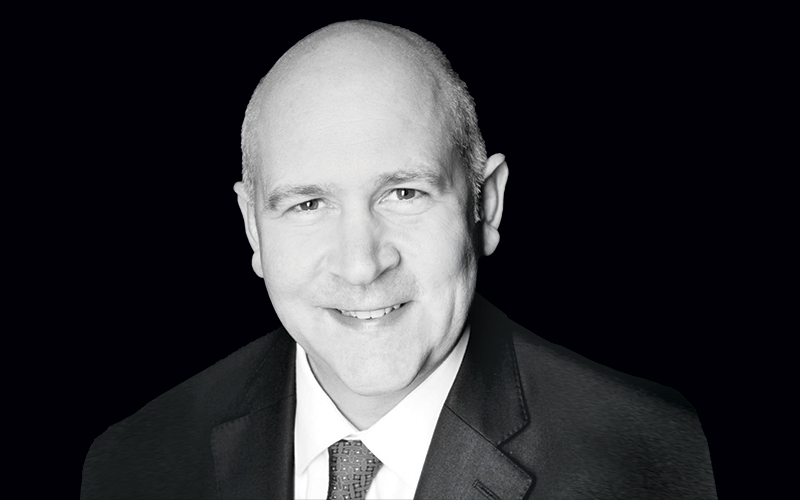 Today, that core purpose is the same.
Now with more than 800 members, EIC is still working hard every day across our 110 people and five regional offices to assist members in growing and winning business.
Some things, on the other hand, have changed: the energy mix has expanded to embrace technologies beyond oil and gas. The society we live in now is very energy-agnostic, something that EIC recognised and adapted to more than 40 years ago – and today we continue to adapt, embracing the latest developments such as hydrogen, carbon capture and floating offshore wind.
EIC has also become a much more global trade association over the past 25 years. This is vitally important to our members, given the world we're now living in – it ensures that we are part of global discussions and can facilitate new international relationships and friendships across our network of customers, suppliers and partners.
That's why our 80th anniversary milestone is going to be celebrated everywhere we are in 2023. We're planning a special calendar of events, about which you'll get to know more in upcoming editions or by checking our website and following EIC on social media.
For now, I am privileged to be the View from the top interviewee for this commemorative issue. I am EIC's 12th CEO and take my role seriously, but I can't say that I don't have a huge amount of fun, too. This is mainly due to working closely with all the amazing people who work across all EIC regions, all sharing the same objective of making EIC the go-to energy supply chain trade association globally. Thanks to them, we've been able to grow fast as we witness our members growing fast, and we have laid out a clear strategy to enhance member benefits and grow our global presence and voice into the future.
This is an impressive time for the global energy industry. All sectors and regions are booming at the same time, bringing countless challenges in terms of converting those opportunities to profits. These challenges include a shortage of critical talent, cost and salary inflation, a lack of investment clarity around net zero, concerns about geopolitical stability, and many more.
I'm sure these obstacles will be overcome by EIC and its members, as has happened at other moments of uncertainty during our 80-year history. Speaking personally, as we navigated challenging markets, I have been fortunate to work with and have the support of EIC Chairman Hugh Saville – undoubtedly the best chairman I have had the privilege of working with. Making tough decisions and having the confidence to invest and change is so much easier when you have strong and trusting interpersonal relationships with your key stakeholders. Hugh retires from EIC in 2023 after nearly 20 years of EIC service, and he will be sorely missed.
Stuart Broadley Chief Executive Officer, Energy Industries Council stuart.broadley@the-eic.com