Energy Focus speaks to Ryan Tandy, Regional Manager Asia Pacific at Fulkrum Technical Resources, about the EIC member company's move into the Malaysian market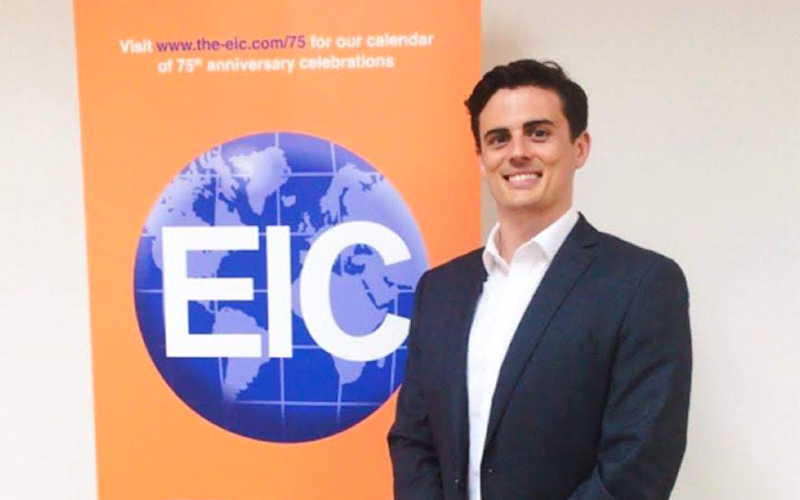 What were the drivers for expanding into the Malaysia market?
Fulkrum experienced an increase in clients within the Asia Pacific region, which alongside a visible growth in volumes of equipment being procured locally made a case for establishing an office within Asia Pacific to ensure we were delivering the best levels of service to our clients.
Our shortlist for the location of our regional hub was between Singapore or Kuala Lumpur, since both countries are well positioned for travel around the region with English widely spoken in each. 
A key factor in our decision to go with Kuala Lumpur was that many of our key clients were based there, as well as the depth and calibre of the local workforce, which enabled us to recruit and develop a highly talented operations team.
What prep work did you put in place before making the move?
Many months of market research and planning alongside a series of business development trips went into getting things moving in Malaysia before we made the final decision to register a corporate entity and establish a branch there. This enabled us to hit the ground running and allowed us to maintain our focus on delivering consistently high standards of service to our clients.
How did things start out?
Our first few months were very busy, juggling business development, existing client requirements and building a team alongside the huge volume of administration that comes with establishing a new office. It was certainly a very busy period, but equally as rewarding as things started to get moving.
If you started the expansion process again would you do anything differently?
Having the confidence to add more people to the team earlier in anticipation of our project awards would have given us the capacity needed to keep focused on driving sales, but it would have increased the risk. I stand by our early approach of letting client demand drive our hiring activities, relying on our excellent team in Kuala Lumpur and our support offices to help us maintain our momentum during periods of rapid growth.
What advice would you give other companies thinking about heading to Malaysia?
Just do it. Malaysia is a fantastic country both culturally and economically. It has become the major hub for oil and gas in the region, and I am confident it will remain so. It is also a fantastic place to live and travel, with much of Asia just a short flight away.
The move has helped us better serve our global clients within Asia Pacific, and also helped our Asia Pacific clients by providing a coordination team within their time zone. We see this region as one of our key growth areas over the next five years and our Kuala Lumpur office is instrumental in this development.
What's next for Fulkrum?
We aim to consistently deliver best in class service to our existing and future clients and will continue to increase our headcount and develop our team in our Kuala Lumpur office in line with this objective.
We are also assessing the need for other offices around the region to support locations where we are seeing a lot of projects lined up for 2019 and 2020.
---
About Fulkrum Technical Resources
Fulkrum Technical Resources is a specialist QA/QC consultancy, working with many of the world's major oil and gas operators and EPCs from its offices in Houston, London, Aberdeen, Corby, Abu Dhabi, Al Khobar and Kuala Lumpur. 
The company helps its clients ensure their equipment meets specified quality standards, through the provision of high calibre inspection and vendor surveillance services during procurement and construction activities.
For more information, please visit: http://fulkrum.com/
---