My business: Ann and Howard Johnson, Blaze Manufacturing Solutions
Energy Focus caught up with husband and wife team Ann, Finance Director, and Howard, Managing Director, to find out what day-to-day life is like at Blaze.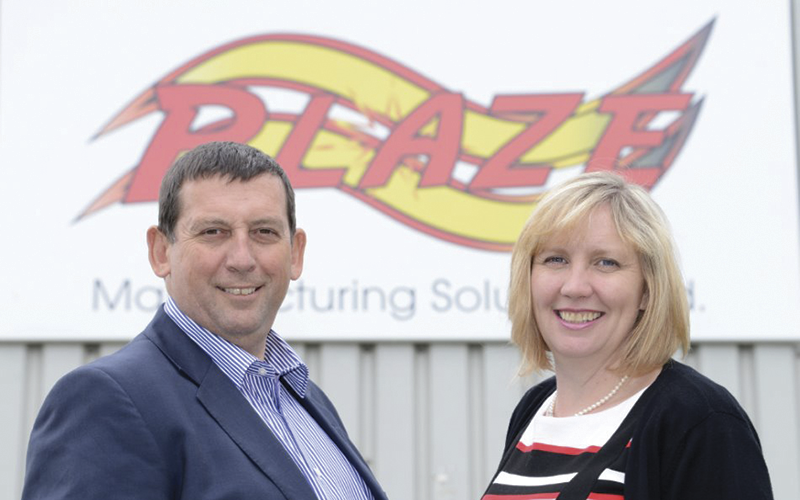 Can you tell us a little bit about Blaze?
Howard: Blaze has established itself as a market leader in fire and gas safety solutions within the oil and gas and energy sectors. We are a family business with a team of 30 employees who will never settle for industry norms.
How did Blaze start out?
Ann: Feeling unchallenged at work, Howard set out to capture the excitement of running an ambitious company that would bring new ideas to a conservative industry. Starting out from our garden summer house, one of our first projects was a £1m contract in India!
What do you know now that you wish you'd known when you started the company?
Ann: Oh, where to start? We've made every mistake you can make and learnt a lot. We probably didn't understand that Blaze would become our whole being, 24 hours a day, seven days a week. It isn't for everyone.
What's a typical day like at Blaze?
Ann: Howard starts ridiculously early while I come into the office at about 8.30am. We work in different sides of the business; if we're both in the office we always go out to lunch together (me with papers hidden in my handbag to discuss with him at lunchtime).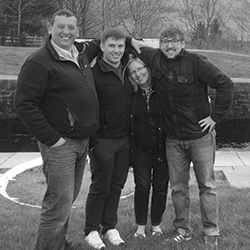 What's the best thing about running a family business?
Howard: Being able to work with our sons. There is nothing like it. If we weren't all involved then we wouldn't be able to work the hours we do. We all understand what has to happen and why.
You won the 2016 EIC Supply Chain Breakthrough Award for your Flameshield 300TM fire protection solution, can you tell us about this product?
Howard: Flameshield 300™ is the only flexible pipework solution that fully complies with IMO A.753 and ISO 22899 criteria – the highest standards for fire safety. By design the system cannot block due to corrosion debris, therefore hot working and plant shutdown during installation are not required. Flameshield 300™ is a safe, cost-effective and efficient solution, and such a game changer in both safety, and oil and gas production optimisation.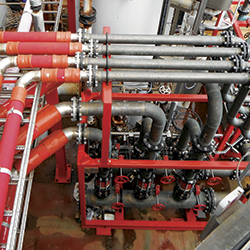 Blaze has come through the industry downturn really well, how have you managed this?
Ann: The downturn was brutal but we couldn't give up. To move forward we had to take risks. We funded our own innovation so we could improve our offering and stepped into different markets. The biggest risk was Howard spending last summer in a copper mine in the Democratic Republic of the Congo – we now have a million-pound order from that mine!
What do the next 12–18 months look like for Blaze?
Howard: We have a solid order book in renewables and mining as well as the oil and gas sector. We want to deliver exceptional projects in these new sectors to build on the reputation we already have in oil and gas. We will also look to other sectors.
What's been Blaze's biggest highlight?
Ann: Genuinely, we could not believe we had won the EIC Breakthrough Award last year. No one was more surprised than me when our name was announced.
Finally, this issue of Energy Focus explores how the industry can encourage the next generation of energy workers. How do you think we can achieve this?
Howard: Through enthusiasm for our industry. The downturn has created a lot of apathy, with many experienced engineers retiring. It is our responsibility to create a culture of knowledge sharing to bring on the next generation. We embrace new ideas and work closely with schools and universities to ensure they see the energy sector as exciting.