My business: Martin Welsh, Booth Welsh
Energy Focus caught up with Managing Director Martin to find out what day-to-day life is like at Booth Welsh.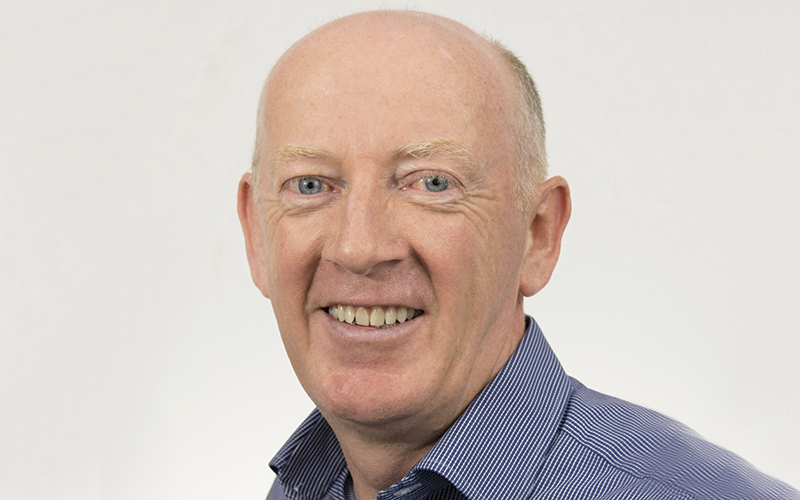 Can you tell us a little bit about Booth Welsh?
Booth Welsh is an international engineering services provider. My father, John Welsh, founded the company in 1989 and I joined him the year after. By following my father's 'one-step-at-a-time' mantra, the business grew into a complete integrated solution for industrial process control. After a management buyout in 2011 we evolved into a multidiscipline engineering services business, employing 240 people. Booth Welsh was acquired by Australian company Clough in 2014.
What do you know now that you wish you'd known when you started the company?
There are easier ways to make money! But maybe few are as rewarding. Looking back, perhaps the hardest thing to get right is people skills. I think that this particular life skill can take years to master but is so important in building trust and relationships.
What's a typical day like at Booth Welsh?
As you can imagine, day-to-day operations inside the business needs to be relatively fluid. We have structured meetings but flexibility is one of the strengths of an organisation our size. If a client has an priority we will divert resources to accommodate that client. I like to be hands-on, so I could be looking at office improvements with our facilities team one moment and the next, brainstorming our future entry strategy into a new region with the board. Being an international business means late nights and early mornings too – not a speciality!
What's been the biggest change in the past 25 years?
I would say that being acquired by Clough in 2014 was the biggest change, although buying the business from the family was also a big step. Both of these pivotal events have shaped the business we have today. 
What's been your biggest highlight to date?
We are now part of a large international business so looking back on my career journey – starting as an apprentice 
engineer to becoming a manager then ultimately becoming a managing director of a family business – representing Booth Welsh in a global forum at world events has been the biggest highlight. I am very proud of our people here in the UK and what we have achieved together.
What would it surprise our readers to know about you?
I have now run two full and four half marathons. Even one in Palma! After collapsing with dehydration during my first-ever event in Glasgow, aged 48, I decided that giving up wasn't an option. Running helps me tremendously and I would recommend it highly. I suppose like the business it's a long-distance event with plenty hills and challenges, but also highly rewarding.
You've recently won contracts with EDF and Veolia. What's the secret to working with major operators and contractors?
Lead with your strengths. If you have a real speciality then sell it first. The rest will follow. Today we have long-term frameworks in place with many blue chip clients, most of which have been built on collaborative relationships. In the early days it was sometimes about being brave enough to punch above your weight. Also, a little free consultancy goes a long way. And once you have the customer make sure you are there for them and always deliver what you say you will.
In this issue of Energy Focus we explore how companies can expand into new markets. What advice can you offer SMEs thinking about moving into new countries?
Take advantage of government support and group delegations, including EIC events. Sell your service, but also stand out from the crowd. Tuning into your value proposition and thinking how your future customers would be interested in it is crucial. The EIC has been a tremendous help in getting our brand out there and I would highly recommend exhibiting at one of their range of international events.