My business: Mike Shortall, ABLE Instruments & Controls
Energy Focus caught up with ABLE Instruments & Controls owner Mike Shortall to find out what day-to-day life is like at the company.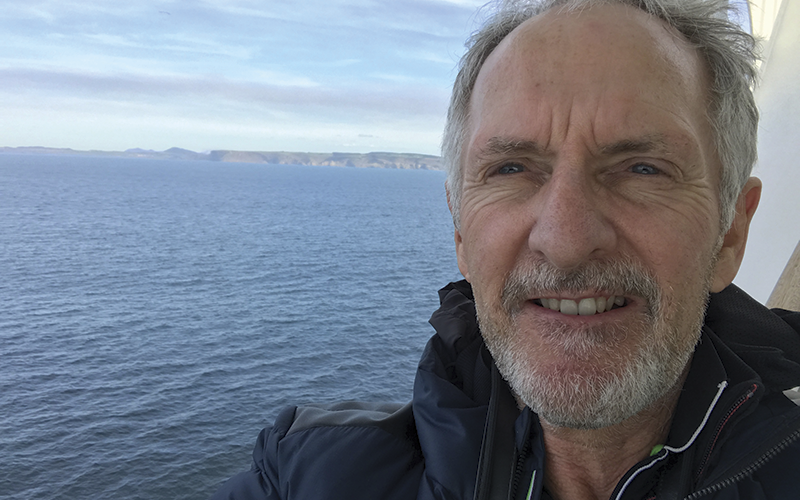 Can you tell us a little bit about ABLE?
Founded in 1985 on a former WWII Spitfire base, the business has grown from a small distributor of third-party measurement devices to an added value manufacturer, staffed with experienced industry specialists that can undertake large projects on a global scale. ABLE's in-house systems engineers can supply solutions to measurement problems ranging from complex metering applications for oil and gas to environmental monitoring for water and waste processing.
What do you know now that you wish you'd known when you started the company?
Understanding the gestation periods for changes in the control and instrumentation sector to take root and the resistance to change inherent in upstream oil and gas. We have a much better appreciation of these now but, in truth, we could have reached that stage sooner.
If you hadn't founded ABLE, what would you have done instead?
That's a tough question. I would probably have ended up in some sort of self-driven enterprise. In fact, at the time of ABLE's inception I was close to setting up a water skiing school since I already owned a vital start-up asset – a boat!
What's a typical day like at ABLE?
Customer contact drives the day's priorities, ranging from on-site global services, customer support, project management, tender preparation and order processing. 
What's been the biggest change since you started in 1985?
Me stepping back from the day-to-day business in 2010 and appointing our management team who capably cover all the key areas of operations, marketing, technical sales and commercial management.
What's been ABLE's biggest highlight to date?
Perhaps winning our first truly major project award against stiff opposition – the full level control and allocation metering package for the Nexen Buzzard platform. Another example was obtaining our first patent for a genuinely bespoke and unique solution – the ABLE SlugMaster – to a previously unaddressed application problem: delivering accurate liquid flow measurement during heavy aeration, slugging, slurry or solid particle entrainment.
ABLE's MudMaster™ product has been attracting major industry attention, can you tell us about it?
The MudMaster places a very powerful analytical tool in the hands of the drilling engineer and represents a major innovation in drilling automation. Using non-contact and non-intrusive technologies, the ABLE MudMaster™ measures the mudflow in the gravity-fed mud return flowline under all partially full flow conditions, giving accurate and repeatable real-time measurement of mud during drilling operations.
What's next for ABLE?
Our next big challenges are in oil exploration and e-commerce. We have important mud drilling analyser evaluations in Alaska with some groundbreaking automation trials linked to environmental safety following the Deep Water Horizon incident. We've also invested in e-commerce as a purchasing tool and seen a significant uptake in its use.
What would it surprise our readers to know about ABLE?
I would say our nuisance odour control for the comfort of rugby fans, and the two million residents served by Thames Water's Mogden sewage treatment works adjacent to Twickenham stadium. ABLE supplies and maintains the hydrogen sulphide measurement systems – the largest odour control monitoring installation in Europe.
And you?
I'm currently based most of the year in the Algarve where, thanks to remote access, I can continue my part-time involvement in the business effectively. I recently developed an interest in fishing, since water-skiing on the ocean is bit too much of a challenge these days!
How has ABLE embraced the digital revolution?
Digitalisation has been in ABLE's DNA from our beginnings in 1985, the year of world firsts in IT with the launch of IBM's PC and the Lotus 1-2-3 spreadsheet. We embraced this technology from the outset and are now involved in groundbreaking Internet of Things (IOT) smart solutions: for example our Aegex ATEX tablets, the complete IoT platform for hazardous locations and e-commerce (247ABLE).