Q&A: View from the top: Claire Perry
Claire Perry, Minister of State for Energy and Clean Growth, talks to Energy Focus about how the UK is leading the way to a low-carbon future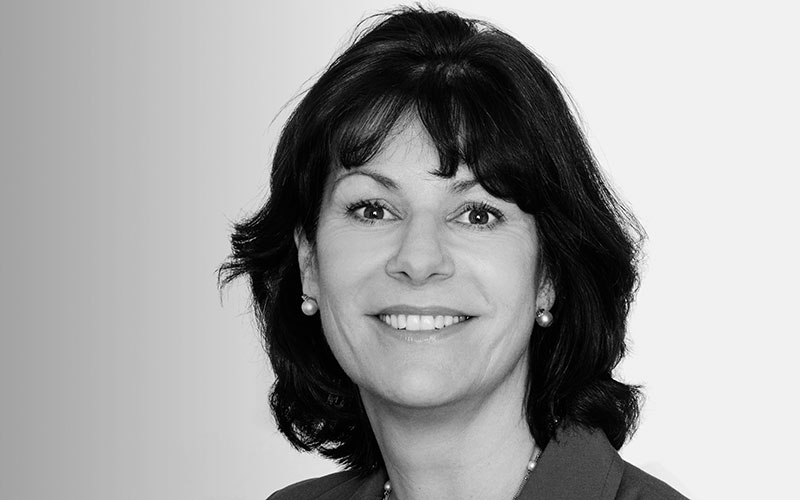 Q. What progress have you seen since the release of the Clean Growth Strategy in late 2017?
A.
We have made impressive progress. Notable highlights include the creation of the world's first floating offshore wind farm in Scotland; certainty for the renewables sector with new auctions to deliver between 1 and 2GW of offshore wind each year in the 2020s; and the Prime Minister announcing that we will at least halve the energy use of new buildings by 2030.  
Government investment in low-carbon innovation has already led to falls in the costs of renewable energy, such as offshore wind. The UK has the potential to become a world leader in a range of new technologies, which is why we are investing £100m in industrial energy and carbon capture, usage and storage (CCUS) innovation to 2021, on top of £365m invested since 2011.  
Our first Green GB Week was held in October 2018 and it was impressive to see UK-based businesses committing to take new, significant action on tackling climate change – from investing hundreds of millions in energy infrastructure to switching to 100% renewable providers. We must continue to build on this progress.  
More than 50% of UK electricity came from low-carbon sources in 2018, making it a record year for renewables
Q. How will the government help deliver the objectives of the Clean Growth Strategy?
A.
More than 50% of UK electricity came from low-carbon sources in 2018, making it a record year for renewables. This was made possible by the government's commitment to put clean energy at the heart of its Industrial Strategy.
We also saw the world's biggest offshore wind farm open off the coast of Cumbria; there are plans for even bigger facilities in the pipeline, and we are working on a sector deal for the industry to secure investment into this growing market. We committed to work towards having the project up and running from the mid-2020s, alongside £170m for the world's first net-zero carbon cluster of heavy industry by 2040.
We hope to build on this during the next year, driven by the Climate Change Act, which holds us to stringent climate targets. This framework for tackling climate change, along with our Industrial Strategy, has created the right conditions for a stable policy environment and underpins investor confidence – providing the impetus for clean growth in the UK economy.
Q. What more would you like to see from the industry and its supply chain to help you achieve your objectives?
A.
The UK still requires concerted action across the economy, including further decarbonisation of the power sector. Meeting our Climate Change Act commitments will require the decarbonisation of transport, nearly all heat in buildings and most industrial processes. This will involve major transformation to energy systems and transport networks. We want to see industry collaborate across all sectors to ensure this transition is smooth. We are looking for industry to come to us with clear plans on how it might use technologies such as CCUS to reduce carbon emissions by creating clusters of energy-intensive industries with a shared vision to decarbonise. We have come a long way, but to go further this needs to be a joint public and private sector endeavour.  
Q. What is the biggest challenge in decarbonising heat?
A.
Our recent report, Clean Growth: Transforming Heating, sets out key issues and areas that require further exploration to inform the development of a new long-term policy framework for heat.
Widespread use of electric heating, or low-carbon hydrogen for heat, could deliver the emissions cuts we need to achieve our 2050 targets. Biogas can also play a role. But we need to prove the safety and feasibility of hydrogen, understand the systems impacts and generation needs of the options, and work out how to transition nearly 30m homes, as well as businesses and industry, to low-carbon heating technologies. Reducing heat demand through initiatives such as the £18m Industrial Heat Recovery Support Programme and the £315m Industrial Energy Transformation Fund, as well as improving energy efficiency, will be a major stepping stone in this process.
The challenge is understanding which options are to be pushed ahead with today, and where we need to keep our options open. That's why energy efficiency, particularly in the home, needs to be a priority.  
Q. How do you respond to concerns that the £60m allocated to the next contracts for difference auction is too low?
A.
Today the UK is a world leader in offshore wind – which makes it hard to believe that, 20 years ago, we generated nothing from this natural resource. Last July, I set out how offshore wind and remote island wind providers, and other renewable electricity generating technologies, can bid for contracts to power more than 4m homes, from Cornwall to the Shetland Isles. These clean electricity auctions will be held in 2019 and every two years from then on, signalling support worth up to £557m for industry.  
Up to £60m of annual support will be available for the delivery years 2023–24 and 2024–25, which could produce at least 4GW of new renewable energy generating capacity – more than the 2017 auction, which awarded £176m to 11 schemes totalling 3.3GW.
With each round of competitive auctions, the strike price of offshore wind has reduced as the industry has developed and is able to leverage economies of scale, a growing supply chain and advances in wind turbine technology – creating opportunities for local contractors and service providers, as well as manufacturers.
The private sector must match our ambition to seize the industrial opportunity present in the move to a greener economy. As the industry continues to thrive, the cost of energy generation is driven down – and so too is reliance on the taxpayer to help the sector grow. In the next round I expect to see a competitive auction that will further decarbonise our electricity system and continue to deliver value for money for consumers.  
There are almost 400,000 people working in low-carbon businesses and their supply chains across the UK
Q. How is the government helping UK clean energy suppliers to realise their ambitions for global growth?
A.
There are already almost 400,000 people working in low-carbon businesses and their supply chains across the country, and the UK's low-carbon economy has the potential to grow up at to four times the rate of GDP growth by 2030, supporting up to 2m 'green collar' jobs and generating £170bn of annual exports.
The UK is already seen as the place to invest, and government support for innovative start-ups and research (through the Industrial Strategy Challenge Fund and more than £2.5bn of investment in low-carbon technology) provides businesses with the impetus they need. From the inventors of tiny robots that install underfloor insulation to innovators looking at new ways to heat our homes, those wishing to reap the rewards from the shift to a low-carbon economy know they can come to the UK.  
Q. What is the government doing to support the decarbonisation of the UK oil and gas industry?
A.
Oil and gas will continue to play a significant role in meeting the UK's energy needs. Innovative technologies such as CCUS will be essential to decarbonise our heavy industries and could play an important role in a future low-carbon hydrogen economy. The oil and gas sector will be integral to this transformation, bringing its expertise and problem-solving energy to these technological challenges, ensuring that the existing skills and infrastructure are retained in the UK.
This is why we have invested more than £365m in CCUS since 2011, investing £45m in CCUS innovation and launched a CCUS Action Plan in November 2018. CCUS provides an economic opportunity to oil and gas operators and the supply chain, as well as a technology that is helping to tackle the hard-to-decarbonise sectors of the economy, which includes the oil and gas industry.  
Q. With the feed-in tariff (FIT) scheme being scrapped in April 2019, what is next for small-scale solar?
A.
The FIT scheme has overachieved on its original objectives, outstripping installation predictions by nearly 100,000, with more than 830,000 solar installations producing enough power for 2m homes. However, the FIT scheme is funded through levies on suppliers, and ultimately consumers, regardless of whether they directly participate in the scheme. It is right we look to protect consumers and adjust incentives as costs continue to fall – with solar prices falling by 80% – and as such we believe it is the right time to close the scheme.  
However, we have been clear that we do not believe that electricity exported to the grid from small-scale generators should be provided for free. The Smart Export Guarantee scheme looks to harness the technology of smart meters to make more transparent and real-time payments to homes and businesses who are exporting excess energy back to the grid. As well as helping with bills, the scheme aims to play an important role in our transition to a smarter, more flexible energy system.  
Q. What's the outlook for nuclear new build in the UK?
A.
The government believes that nuclear power has an important role to play in our energy system as we transition to a low-carbon society, with nuclear energy already providing around 20% of UK electricity. It is the only technology that is currently proven on a sufficiently large scale to provide continuous low-carbon power. However, we have been clear that no technology will be pursued at any price, and these projects must represent value for money for taxpayers and consumers.
We also recognise the potential for the UK to become a world leader in developing the next generations of nuclear technologies. To help enable the development of small reactors, the government outlined a new framework in our £200m Nuclear Sector Deal, designed to encourage industry to bring technically and commercially viable small reactor propositions to a vibrant UK marketplace. 
---
About
Claire Perry The Rt Hon Claire Perry was appointed Minister of State at the Department for Business, Energy and Industrial Strategy on 12 June 2017. She was elected Conservative MP for Devizes in 2010.
Before becoming an MP, Claire worked for the Bank of America, McKinsey and Company and Credit Suisse and also started her own small company offering financial advice for women.
Claire Perry was educated at Nailsea Comprehensive School, Oxford University and Harvard Business School where she received a MBA.