View from the top: Tim Cornelius, CEO, Atlantis Resources
Energy Focus meets Tim Cornelius CEO of tidal power giant Atlantis Resources, the developer behind the groundbreaking MeyGen tidal array project being built in the Pentland Firth, Scotland.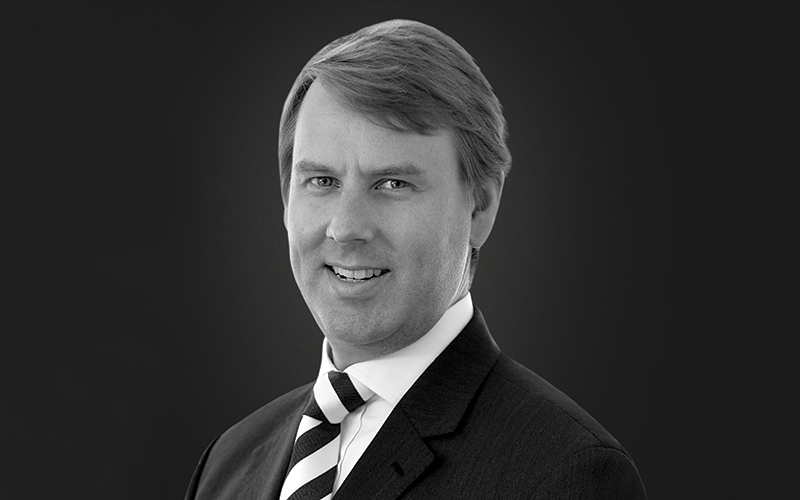 Tim Cornelius CEO Atlantis Resources
To start off, could you give our readers some background on the MeyGen project?
MeyGen's 400MW capacity makes it the world's largest tidal stream project. It's effectively leading the way both in best practice, technology advocacy and the introduction of the mainstream investment community to tidal stream. With respect to the community in and around Caithness, it's very important because it provides alternative employment to the declining oil and gas sector, which also means there's no skills shortage for us.
What's the latest on the project?
MeyGen Phase 1A has almost completed commissioning, and will begin autonomous operation shortly. The turbines began exporting power to the grid in March when we received our full Ofgem accreditation for Phase 1A and qualified for Renewable Obligation Certificates.
How have the turbines performed?
Both the Andritz and Lockheed Atlantis turbines have exceeded generation expectations. We're very happy with capacity factors exceeding 44% – it's an outstanding result.
When will Phase 1B start and what funding are you getting?
We expect construction to start by the end of this year. We're getting €17m from NER300, €20m from Horizon 2020, both of which are EU funding programmes, and up to a further €10m from the European Investment Bank (EIB). After Phase 1B, what's the timescale for 1C and 2 and 3? 1C is as far as we're looking currently, and that's imminent. We're applying for a Contract for Difference (CfD) and as soon as it's received we'll progress to financial close. We would expect to be delivering as per the CfD window in either 2020 or 2021.
What does the completion of Phase 1A mean for the UK and the global tidal industry?
We've demonstrated the ability to build a multi-turbine array on time and to budget, and introduced more traditional sources of finance into the tidal stream sector. Lower cost of funding is ultimately the Holy Grail for project developers. It also provides evidence that after 10 years of research and development the UK industry has entered full-scale commercialisation – opening up commercial opportunities in France, South Korea, Indonesia, Canada and elsewhere.
What lessons have you learnt from Phase 1A that you'll apply to Phase 1B?
Numerous lessons, not least of which is that, against expectations, we are able to work on these projects throughout the winter months. We have proven that jack-ups can be used in high flow environments, so we can now revert to using drilled  monopiles, which are a much lower cost than the large gravity-based structures used on Phase 1A. We have experience of grid connection and have shortened the deployment process.
How can the supply chain help reduce the cost of tidal development?
The supply chain has already responded to requests for cost reduction from the offshore wind industry, and so it's in pretty good shape. Lower sterling, steel prices and vessel rates due to the oil and gas downturn, have made the supply chain even more competitive. For us, it's just a function now of reducing the number of cables. Putting multiple turbines on single cables rapidly reduces cost, as does the use of larger rotor blades.
Do you think there are any gaps in the supply chain that need to be filled?
There are always gaps. More steel rolling capability in the UK for monopiles. And probably a more efficient, or at least a dedicated facility, for the manufacture of turbine blades. At the moment, it's still a very manual process and more automation there would help.
---
Gamechanger for renewables
MeyGen's tidal energy project in the Pentland Firth is Europe's largest tidal power project and the world's first commercially funded tidal array
Test programmes at the Orkney-based European Marine Energy Centre played an important role in the evolution of the AR1500 and Andritz Hydro Hammerfest devices
Eventually 269 turbines will be installed on the MeyGen project site, producing 400MW – enough to power 175,000 homes and support more than 100 jobs
With the predictable and cyclical nature of tidal generation, there is a unique opportunity for other renewable energy projects to share the limited local grid access available when the MeyGen project is not generating at maximum output
---
What are your priorities when engaging the supply chain and how can companies get involved with your projects?
We always try to maximise local content. But then there is price and terms of trade. Proactive engagement by the supply chain, where they have a vested interest in the project, is a strategy we're actively pursuing. Of course, we still issue tenders, and anybody interested should contact the procurement team in our Edinburgh office.
2017 is an election year, do you see any risks to the sector at this point?
No, I think the sector has already taken as many shocks as it could possibly take. We've had very good election results in France and in South Korea recently. Right now, we receive tremendous support from the Scottish government, and we don't expect that to change.
Are you concerned about Brexit? Will it impact on European funding for your project?
It doesn't affect any European funding for Phase 1B. However, losing access to the EIB, which is traditionally a low-cost source of finance, is going to be a big problem, not just for MeyGen, but for all similar projects in the UK in the medium-term.
Can you explain the reasoning behind the formation of Atlantis Energy and its move into non-tidal stream renewables?
It's market pull – potential investors and developers were approaching us. By creating Atlantis Energy, we will diversify our generation and customer base. In addition to the Wyre Valley tidal barrage, we are looking at offshore wind projects, pumped storage and interconnectors. We'll be investing our own capital in some projects, but also managing some money on behalf of others.
How are your plans progressing overseas, in particular regarding Hyundai and South Korea?
The South Korean market is probably the most mature tidal power market in the world and therefore we want to be involved. Establishing a strategic relationship with Hyundai effectively allows us to enter the market. In return, we are well positioned to help Hyundai access markets elsewhere. In Indonesia, we are developing a project with SBS International in the Lombok Strait near Bali. France is also a serious area of focus for us, as are Canada and China.
Is there anything these governments can do to accelerate development of the industry?
Just stable policy and clear pricing. We haven't enjoyed that unfortunately in the UK, but in other countries, long-term tariffs for large-scale projects give investors the confidence to make the long-term investment decisions necessary.
What are your longer-term aims?
It's our intention to deliver the first gigawatt of tidal stream. Cost is coming down all the time and you've got all the best sites in the world yet to be developed. Once a track record is established we should see a spurt of development. We'll be focusing on larger projects, from 200MW up. 
---
Atlantis project portfolio by constuction date

| | | | | | |
| --- | --- | --- | --- | --- | --- |
| Project | Location | Capacity (MV) | Date of Construction | Date of Commission | CAPEX(£m) |
| MeyGen Phrase 1A | UK | 6 | 2015 | 2017 | 51 |
| MeyGen Phrase 1B | UK | 5.1 | 2017 | 2018 | 41 |
| MeyGen Phrase 1C | UK | 75 | 2019 | 2021 | 203 |
| MeyGen Phrase 2&3 | UK | 312 | 2022 | 2028 | 686 |
| FORCE | Canada | 4.5 | 2018 | 2018 | 25 |
| Daishan | China | 1 | 2018 | 2018 | 4 |
| Sound of Islay | UK | 10 | 2018 | 2019 | 70 |
| Indonesian Archipelago | Indonesia | 12 | 2018 | 2020 | 95 |
| Mundra | India | 250 | 2018 | 2026 | 690 |
| Ness of Duncansby | UK | 100 | 2020 | 2023 | 400 |
| Brough Ness | UK | 100 | 2020 | 2023 | 290 |
| Indonesian Archipelago | Indonesia | 138 | 2020 | 2024 | 320 |
| Mull of Galloway | UK | 30 | 2021 | 2023 | 90 |
| Strangford Narrows | UK | 20 | 2021 | 2023 | 60 |
| Portland Bill | UK | 30 | 2021 | 2023 | 90 |
| Stangford Lough | UK | 1.2 | 2008 | 2008 | 17 |
Source: Atlantis Resources, Macquarie Research, February 2017
---
About Tim Cornelius
Having joined Atlantis Resources Corporation in 2006, Tim Cornelius is credited with growing the company into one of the world's leading tidal power developers with a global project pipeline spanning Europe, Asia and North America. He is currently on the board of Ocean Energy Europe and was recently recognised for his outstanding contribution to the promotion of tidal energy by the Society for Underwater Technology at All-Energy 2017. Tim has a BSc in Marine Biology from Flinders University, an MBA from Bond University and remains a fully certified submersible engineer, ROV pilot and commercial diver. In his spare time Tim enjoys downhill skateboarding.
Atlantis Resources
Atlantis Resources is a vertically integrated marine power project developer and tidal equipment manufacturer. Its turbines have generated more than 10,000MW hours of electricity in open water conditions, and it has the world's largest portfolio of sea-bed leases for tidal flow projects. The company was founded by Michael Perry in 1996 and is headquartered in Singapore.