Entering the Brazilian market can be very rewarding but it will require time and perseverance, says Andrew Johnstone, Senior Consultant at LOC Group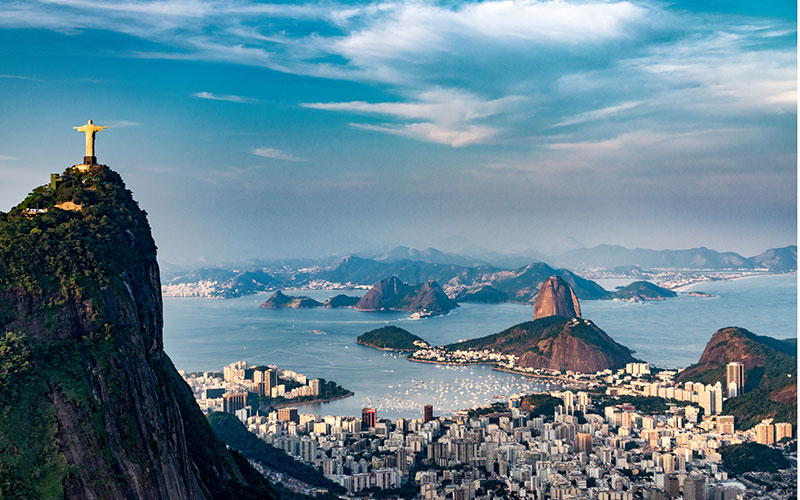 Established in London in 1979, LOC – a marine and engineering consulting and survey firm – opened its first overseas office in Norway in 1984. The business focuses on all aspects of transportation and construction in the marine environment, and upon the accidents and disputes that sometimes arise.
The journey
By its very nature, LOC's energy and shipping business is very international. 'Exporting is in our DNA,' says Andrew Johnstone. Offshore oil and gas construction projects often involve world-wide construction sites and installation locations, and LOC's marine casualty business 'requires us to be present at all the world's major underwriting centres, and be able to attend ships anywhere in the world at short notice,' he explains.
LOC's Brazilian export journey started in 2001, having formed a company with a local, part-time representative. 'We won a major contract for Enterprise Oil (taken over by Shell) in 2003,' says Mr Johnstone. 'This involved work in Houston, Singapore and Brazil, and I managed the contract from Houston.'
The first project with Petrobras followed in 2006. As most of the work was in Brazil, opening a full-time office seemed attractive, 'and I moved to Brazil full-time in August 2009,' says Mr Johnstone. 'We recruited a very experienced Brazilian naval architect as office manager and the office expanded gradually.' Currently, LOC Brazil employs six technical staff full-time and 10 freelance consultants.
Doing business in Brazil
Looking back to his move to Brazil in 2009, Mr Johnstone says that taking LOC's business to the marketplace was made easier by utilising EIC Launchpad services in Rio. 'Being able to move into an office and connect to the internet and telephone on day one was a huge help, as well as the local team's invaluable advice and access to events,' he explains. In addition, 'the EIC has been able to assist with finding trusted suppliers, such as visa consultants.'  
When it comes to challenges, Mr Johnstone notes that being a service provider, the withholding taxes on services procured overseas are probably the biggest. 'When we opened our office in Mexico, obtaining work permits for Houston-based staff was straightforward, and the Mexican subsidiary could contract Houston to provide most of the manpower, undertaking design review and analysis, to execute contracts. In Brazil the withholding tax is very high, so we needed to know that LOC Brazil would be able to be much more self-sufficient from the outset.'
Advice for new exporters
While keen to encourage new exporters to Brazil, Mr Johnstone cautions: 'Brazil is not a low-cost economy, certainly for professional services. The labour law is cumbersome and understanding the risks and costs of different employment models is important.' However, there has been some liberalisation with relation to autônomo (self-employed) consultants, he adds.
Next stop
Trading internationally has been essential in LOC flourishing to celebrate its 40th anniversary, and 10 years in Brazil, this year. Mr Johnstone notes that while the energy industry in Brazil has suffered a down-turn in recent years, he is optimistic that the business environment is improving. But entering new markets doesn't stop there; the company is expanding services offered in the renewables market and recently received an enquiry about launching space rockets!
Get help: Companies looking for support to do business in South America should contact Clarisse Rocha, Head of Americas. Email: clarisse.rocha@the-eic.com
---
Andrew's top tip
Brazil has a complex bureaucracy that requires careful navigation. It is, however, fairly predictable. Good advice is required and, often, the quality of the advice is unrelated to the cost. Corruption is a concern, but we have never paid any dubious commissions.
---
At a glance
Countries served
30 offices in 20 countries
Export as a percentage of revenue (2018)
LOC's non-UK offices (71%) Brazil (3%)
EIC products used
EIC Launchpad Rio UK pavilion  
EICDataStream
---
Image credit | iStock