Looking back on 80 years of Energy Industries Council
As EIC celebrates a milestone anniversary, Energy Focus takes a look at the sense of purpose that has allowed the organisation to evolve, transform and grow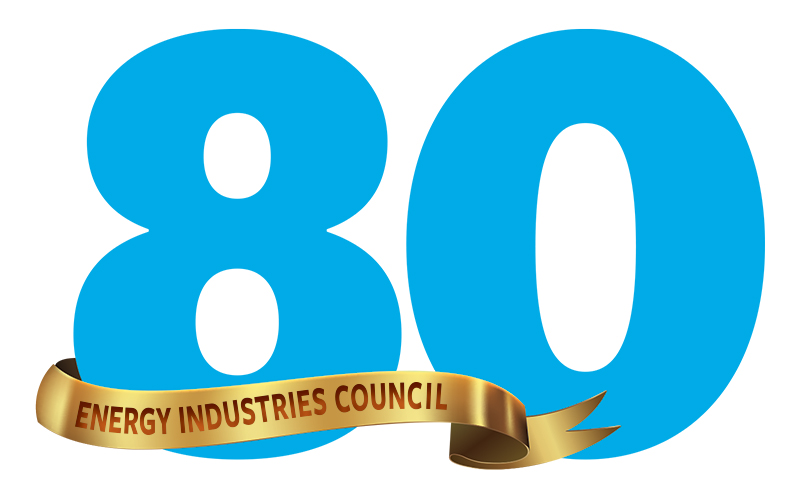 In February 1943, during the height of the Second World War, 13 companies came together at a meeting in London to form the Council of British Manufacturers of Petroleum Equipment (CBMPE).
They arrived with a clear and urgent sense of purpose: to explore how businesses could contribute and thrive when the post-war reconstruction of the oil industry began.
Today, that same organisation is known as Energy Industries Council (EIC), and has become the go-to energy supply chain trade association on a global scale. It helps firms up and down the value chain to export, diversify and grow across the globe.
Comprised of around 800 member companies and 100,000 individual contacts spread across more than 50 countries, it is responsible for hosting 130 worldwide events each year, and tracking 12,000 projects on EICDataStream. Through these efforts, EIC continues to facilitate understanding, dialogue and action that will help the world to address current and future energy challenges.
And the future will be challenging. We find ourselves in volatile times that are distinctly lacking the sort of certainty that businesses crave and traditionally revolve their strategic decision making around.
Nobody can be certain when the conflict in Ukraine will relent. Meanwhile, the fallout from the pandemic will be felt for quite some time as economies and supply chains recalibrate after two years of unprecedented shocks and shutdowns.
To achieve its goals of helping members to understand, identify and pursue business opportunities globally, EIC will need to continue operating with a powerful sense of purpose – akin to the same mission that the organisation first began to target when it was founded in 1943.
Celebrating 80 years of milestones
Indeed, the further back you look, the further forward you can see when it comes to EIC's past.
Over the course of eight decades, the same core aim of supporting the hard working and wealth creating businesses that operate up and down the energy sector has not wavered. Today, that objective is more important than ever in underpinning what EIC does. 
Indeed, it is a highly collaborative organisation, no better demonstrated than through such initiatives as the Energy Exports Conference and the UK Energy Supply Chain Taskforce, which bring together government and industry to maximise opportunities and mitigate challenges.
Collaboration and cooperation have always been in EIC's roots. This is no better underlined than by what the body's Chairman stated as a core value back in 1949: "Make every effort to promote joint working," he said.
So, how has EIC got to the point where it is celebrating its 80th birthday? The journey has been full of discovery, evolution and growth, and here we will chart just some of the key moments that have comes to define EIC's story to date.
Within a year of being set up, the CBMPE had already expanded its membership base to 100 companies and formed a finance committee.  Operating with two full-time staff, one of its main services was to send periodical summaries of important industry news to members, a core informative focus which remains to this day.
In 1947, long before the days of the internet, the council launched its first 'Guide to British Petroleum Equipment', a procurement guide showcasing British engineering and manufacturing prowess to petroleum project decision-makers. This has been ever-present, today's incarnation being EICSupplyMap – a fully searchable, online database of the detailed capabilities of all 3,500 British energy supply chain companies with £1m-plus revenue. Next year EIC will be launching an app-based version, and we are preparing a refreshed dataset for 2024.
A year before the inaugural procurement guide was released, the first overseas trade mission to the Caribbean was completed, an undertaking that took three months via ship. More international missions followed in the ensuing decade, including journeys to the Netherlands in 1950 and Canada in 1957, inspring inspired EIC's first Country Report.
A major commercial milestone arrived in 1959 with the creation of British Oil Equipment Credits, a wholly owned subsidiary of the CBMPE that is designed to unlock international export opportunities for UK plant and equipment manufacturers. This facilitated major deals, including £7 million in orders from Mexico state oil firm Pemex in 1961.
Networking defined the organisation's activities through the 1960s, with the CBMPE attending and exhibiting at numerous international tradeshows and completing landmark missions to markets in the Middle East and Latin America.
Then came EIC's first serious foray into the North Sea. In 1971, three of its members decided to, in their words, 'take the plunge' into the field of servicing and supplying equipment for North Sea operations. The council also arranged for energy giants Shell and bp to talk to member companies about the huge opportunities for British manufacturers in their backyard, later creating a dedicated North Sea Action Committee.
---
Timeline: 10 Key EIC Milestones
1943 13 companies form the Council of British Manufacturers of Petroleum Equipment G
1946 The first overseas trade mission is undertaken, by boat to the Caribbean. More followed that decade, including a journey to the Middle East in 1947 F
1959 British Oil Equipment Credits is formed
1972 The council forms the North Sea Action Committee F
1981 CBMPE broadens its member base and activities, renames as the Energy Industries Council E
1995 EIC opens its first office outside the UK in Houston, US  G
2000 The EIC Projects Database is launched, later being upgraded to EICDataStream E
2002 The first EIC Connect event is held. EIC Global Energy magazine (now Energy Focus) is launched  F
2016 The first edition of EIC's Survive & Thrive series is launched  H
2022 ExxonMobil joins the EIC Board as non-executive director  E
---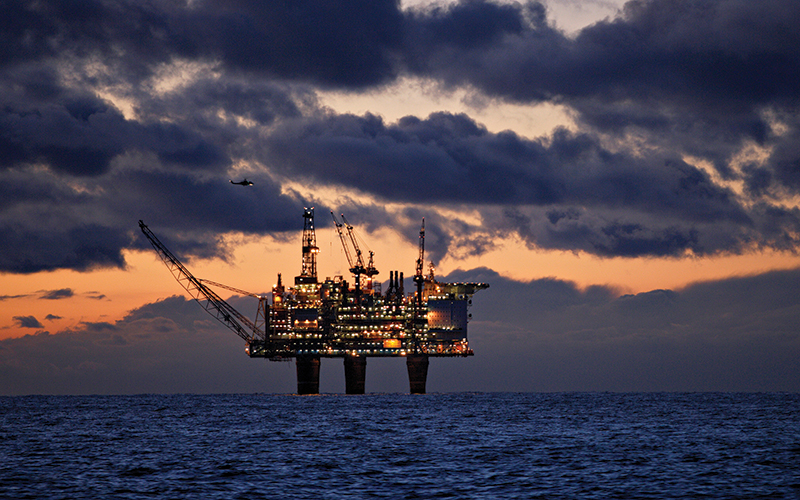 Different name, expanded scope
By 1981, membership had swelled to 250 companies. It was at this point that a major decision was made to realign and rename the CBMPE to Energy Industries Council, or EIC.
The move was symbolic and important. As well as opening a new office in London at Notting Hill Gate, EIC formed the Energy Advisory Committee to widen the scope of its activities and help embrace the entire energy sector.
In 1987, EIC held its first seminar on energy and the environment, covering atmospheric emissions, water pollution, government attitudes, onshore exploitation of energy resources, nuclear energy, and alternative energy. Today, the organisation is energy-agnostic and operates with the same purpose, but with an equally if not broader scope across the entire energy ecosystem.
That includes facilitating opportunities for UK companies to do business with stakeholders in the US. A milestone was met in 1995 with the opening of EIC's first international office in Houston, Texas. Meanwhile, to solidify its commitment to the North Sea sector, the organisation opened up its Aberdeen office before the millennium.
The turn of the century marked the launch of another landmark EIC initiative that has gone on to provide insight and highly valuable knowledge to members. The Projects Database, a forerunner of what would become EICDataStream, is a vital CAPEX project tracking which builds on EIC's rich legacy of communicating up to date, relevant information. 
Just two years later, in 2002, the first ever EIC Connect event took place in Manchester before the launch of this very publication, which was originally released under the name EIC Energy Global magazine.
Alongside this expansion of information sharing, EIC opened several offices in the 2000s, including in Rio, Dubai and Singapore – all important moves which brought the organisation closer to potential markets for members to grow into.
A decade of modernisation 
Recent history, especially the past decade, has seen EIC modernise its offering and make smarter and more effective use of technology to serve its purpose. 
In 2015, the third major version of EICDataStream was launched, adding new capabilities, greater depth to project data and a new, simpler user interface. By 2018, this asset had amassed data on 21,000 projects collectively worth US$10tn globally.
In 2017, the organisation also opened up its EICAssetMap offering to members, this being the only operations and maintenance database to map all major UK facilities across all energy sectors.
In the same year, EIC welcomed its first non-UK legal entity into its membership in the form of the UAE's Al-Yaseah, the company now being present on the council's board. Meanwhile, EIC Connect events were held in Indonesia and the US for the first time.
This activity arose off the back of the 2014 oil crisis, an event so serious that oil prices were talked about as staying 'lower for longer' or even 'lower forever', threatening a mass exodus of businesses in the supply chain which were suffering sustained losses and contraction.
Determined to support members through this immensely difficult period, EIC launched its Survive & Thrive initiative. First published in 2016, today it is seen as a critical annual assessment of the successful growth strategies used by energy supply chain leaders to adapt to challenging market conditions.
---
The next chapter
As we look ahead to 2023, EIC stands taller and stronger than ever, all while staying true to the same values and purpose that brought 13 companies together during the height of war in 1943.
Today, 100 employees oversee EIC's global activities, with giant ExxonMobil now a member of the EIC board in a non-executive director role.
As uncertainty still looms, EIC will continue to play a crucial facilitating role in the growth, expansion and success of energy supply chain companies, helping them to navigate through choppy waters.
Indeed, the ongoing success of EIC is not just critical to the health of the energy sector, but also the entire economies and societies whose development is intrinsically tied to the industry's output.
---
Image credit | Shutterstock