My business: Andrew Bennion, Managing Director, AIS
Managing Director Andrew Bennion takes Energy Focus behind the scenes at AIS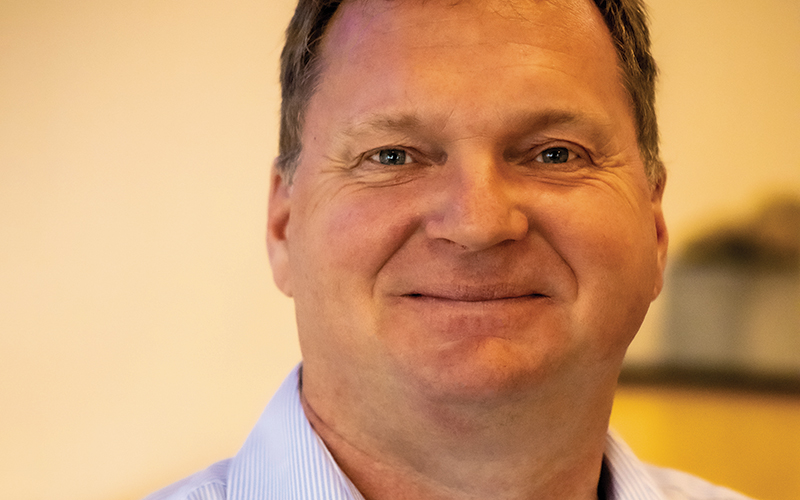 Tell us about a day in the life of AIS?
As you would expect, no two days are the same. Despite growing significantly, we are still structured to enable us to react quickly to support our customers in solving their challenges or issues – this hasn't changed because of COVID-19. 
We have adapted our traditional way of working – regular internal meetings between production, projects and sales now occur by video call. We have adapted shift patterns in our manufacturing facilities, and to support our site teams who may not be able to travel to installation sites, we have developed a series of training animations. All these measures ensure impact to projects and our customers is minimal.
What does AIS do?
AIS is an award-winning supplier of insulation, passive fire protection, buoyancy, and cable protection systems. Since 2007, our advanced materials have delivered mission-critical solutions for the energy, industrial, automotive, chemical, and marine sectors.
Tell us about the recent company rebrand?
Until recently, people may have known us as Advanced Insulation Systems, AI or AIS. To simplify what we are called and better reflect the changes in our solution and product offering, we have changed our name to Advanced Innergy Solutions and will be known simply as AIS.
AIS has always provided advanced solutions for our customers, and the addition of the word 'Innergy' captures 
the innovative nature of our products and solutions for the energy sector. We are also aligning company acquisitions by adding AIS to Covertherm, Manuplas and Bardot, further strengthening the ties and increasing the combined efforts of the team.
Why was the rebrand important for your company?
As an organisation, we have developed services beyond insulation and wanted a name that reflected this. Through our brand we want to stay close to our heritage but modernise the way we are represented to our network of customers and suppliers in the energy and marine sectors.
Bringing together all our products and solutions under one corporate name will make it easier for us to showcase all of our solutions and products under one umbrella brand.
During the last three years, AIS has significantly increased its market share in new energy markets, including offshore wind and, more recently, automotive. The original name and logo helped the company establish itself as a leading  fire protection and insulation provider for the oil and gas sector for more than 20 years; the new name and branding simplify and consolidate our offering and will enable us to continue with our diversification plans.
How was the transition into the offshore wind and automotive markets?
The engineering capability and understanding of the issues faced in the offshore oil and gas sector has enabled us to identify and develop solutions using our existing technologies for the offshore wind sector. We have worked with a leading technology centre for offshore wind to gain traction and prove our technology is effective while building relationships. The exponential growth in the use of electric vehicles and our recognised expertise in fire protection resulted in us being approached to develop a solution for the management of thermal runway in electric vehicles.
What sectors and markets are next for AIS?
As an innovative materials provider, we could provide effective solutions for many industries. However, our development team has identified applications in defence and nuclear that are ideally suited to our skillset and technologies, and we are currently developing these further.