My business: Gustavo Brito, IHM Stefanini
Global Digital Director Gustavo Brito takes Energy Focus behind the scenes at IHM Stefanini.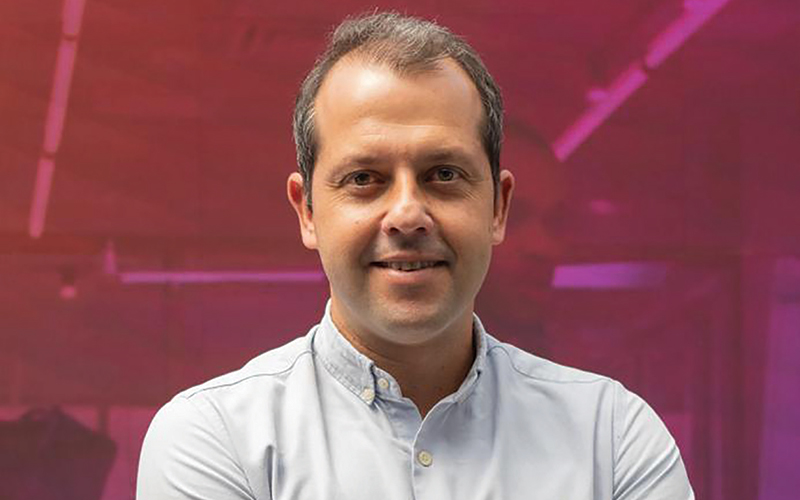 Can you tell us a little about IHM Stefanini?
IHM Stefanini is the manufacturing segment of the Stefanini group, Latin America's largest services company, which operates in more than 40 countries. From shop floor to cloud, we support industrial clients in their digital journey, making lasting and significant enhancements in operational performance, overcoming their initial indicators and speed-ing up their environmental, social and governance agendas. We believe in technology's disruptive potential and, above all, in the talent and cre-ativity of our team.
What does IHM Stefanini do?
Agility, design thinking and service design are the basis of our method-ology. We understand that before applying engineering and technology in industry-based business models, it's necessary to authenticate the needs of the business, define the key performance indicators that will be targeted and lay out a customised digital roadmap for each client. That's how our digital consultants work – they are always up to date with the latest trends and designing innovative solutions, even in re-strictive environments.
What's a typical day like in your role?
As a partner and director, I'm responsible for defining and adapting IHM's strategy and positioning within the industrial community. Aligned with our business strategy, I lead our marketing actions, sales,  offers, products and delivery so we are increasingly recognised as the leading strategic partner in our clients' digital journeys.
What are your daily challenges?
I face many challenges daily, but communication is at the top. With a flexible office work model and people spread across the world, com-municating and ensuring that our strategy reachers everyone, regard-less of their location or work hours, is always a challenge. Another chal-lenge is enabling all our team members to capture and share insights, allowing us to adapt our organisational structure for greater respon-siveness.
Trust is at the heart of our flexible working arrangements, and it makes our routine much easier
What's your favourite part about working at IHM Stefanini?
Our people, definitely! We have an impressive ability to attract people who are aligned with our values and culture. Trust is at the heart of our flexible working arrangements, and it makes our routine much easier.
What has been your greatest achievement as an IHM Stefanini employ-ee? 
Making IHM globally recognised as an excellent strategic industrial engi-neering and technology partner. We currently have clients in Brazil, Latin America and the US, and together, we're building a new industry through their digital journeys.
What has changed since your first day at IHM Stefanini?
Many things. From a small company with five founders and a focus on engineering and industrial automation, we've become a leading global consultancy, engineering and industrial technology player. Our 1,000 people across the world make us proud for keeping our creative and collaborative culture strong and for facing our clients' complex chal-lenges as if they were our own.