News and events October 2020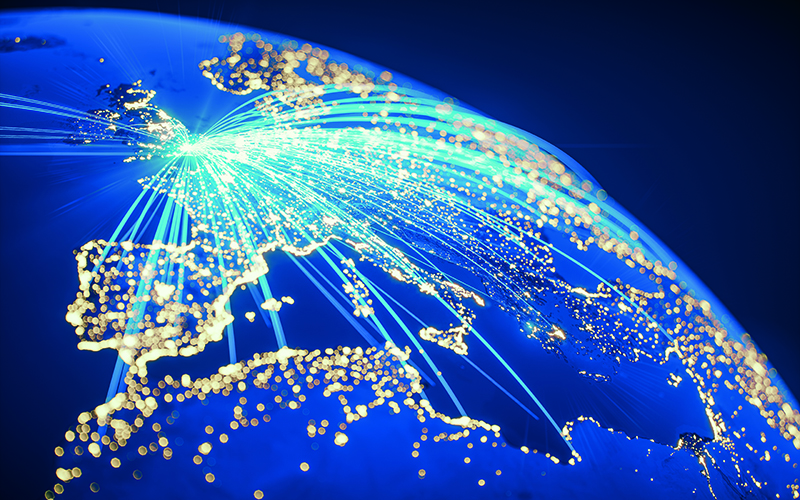 Events
EIC LIVE e-vents
Since the beginning of March, when many countries faced national lockdowns, the EIC has quickly adapted to change all events from physical to virtual.
We have now run more than 80 webinars to an audience of more than 8,000 delegates, with speaker companies including ADNOC, Petrofac, Pale Blue Dot, Saipem, KBR, SBM Offshore, Petronas and many more.
New EIC LIVE e-vents are being continuously organised and will appear on the EIC website's full events diary, with the majority being free to attend for EIC members.
To find out more and book onto our latest events, visit www.the-eic.com/events/fulleventsdiary
Reports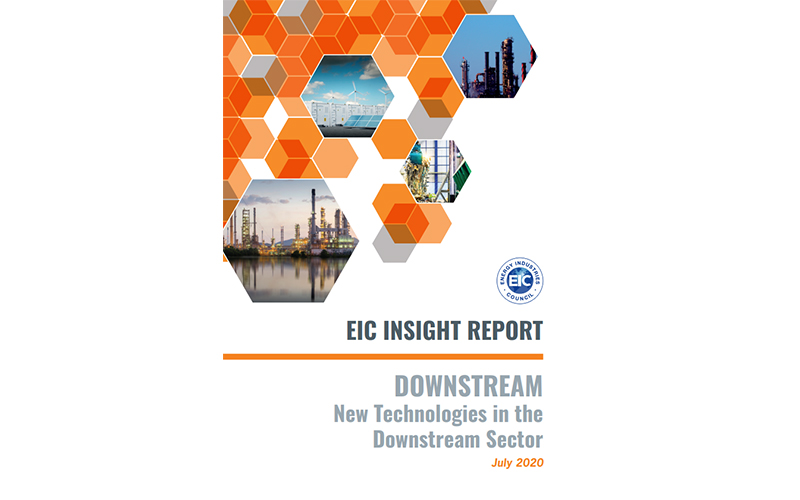 EIC Insight Report: Downstream
The oil and gas sector, in particular downstream, is expected to undergo a significant transformation as growing demand for petrochemicals amid slowing oil demand, climate change and sustainability, and 
diversification away from oil and gas all contribute to significant disruption.
This report studies new emerging technologies in the sector. It looks at the opportunities in carbon capture and storage, hydrogen, waste-to-fuel, renewable power-to-liquid (E-fuel), crude oil-to-chemicals and digital technologies all present attractive opportunities.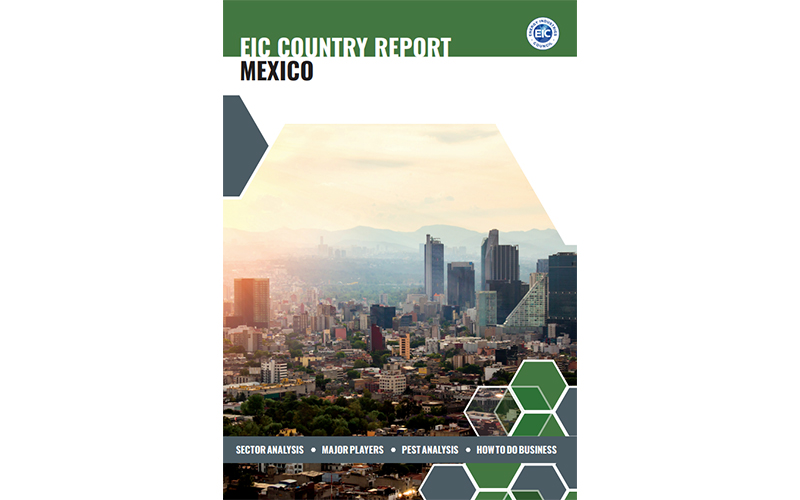 EIC Country Report: Mexico
Mexico has attracted significant foreign direct investment in the past five years, as investors look to take advantage of the convertible currency, low taxation and labour costs, and duty-free access to the US and Canadian markets.
This EIC Country Report provides in-depth PEST analysis of Mexico, the major players operating in the country's energy sector, current and future projects, and a comprehensive guide to doing business in the country.
To buy or download your copy of these reports, please visit: www.the-eic.com/Publications/MarketIntelligenceReportshttp://www.the-eic.com/Publications/MarketIntelligenceReports
---

2,500 energy businesses join EIC's US$800bn Energy Exports Conference
More than 200 speakers from 20 countries joined 50+ sessions across the four-day virtual event  
The Virtual Energy Exports Conference  saw more than 2,500 supply chain and end-user delegates joining to hear from over 200 speakers, including Sir Ian Wood and senior representatives from BP, Shell, Total, ExxonMobil and Petrobras.
More than US$800bn worth of project opportunities were presented by major project decision-makers from around the world during the four days, with many in key energy markets in the Americas, Europe, Middle East, Africa, and Asia Pacific.
Sir Ian Wood KT GBE, Chairman of Opportunity North East, officially opened the event in the Opening Plenary, saying it was "essential that change is transformational and not evolutionary." Sir Ian acknowledged the excellent work that had been done in the oil and gas industry during the past 50 years, highlighting that "We now have the chance to show we can do the same again for energy transition."
EIC CEO Stuart Broadley said: "With continued Covid-19 uncertainty and travel restrictions making it hard to meet the next new client, we were delighted to have had so many companies participate in this four-day event– companies that are clearly urgently needing to pursue new opportunities, expand their networks and re-focus on export growth."
International delegations from Argentina, Australia, Azerbaijan, Bahrain, Brazil, Canada, Guyana, India, Malaysia, Mexico, Mozambique, Nigeria, Oman, the UAE, Uzbekistan and Vietnam featured throughout the event, highlighting opportunities in key energy markets around the world.
On the final day, Talal Al-Marri, CEO and President of Aramco Europe, and Dr Saif Sultan Al Nasseri, CEO at ADNOC Gas Processing, headlined the Industry Plenary. Other distinguished speakers included Lord Edward Lister, Chief Strategic Advisor to the UK Prime Minister, Dave Stewart, CEO of Wood's Asset Solutions business in Europe, Africa, Asia and Australia, and Councillor Barney Crockett, the Lord Provost of Aberdeen and President of the World Energy Cities Partnership. Supported by Platinum Sponsor Petrofac and media partners Energy Voice, OGV Energy and Upstream, the Virtual Energy Exports Conference 2020 was the biggest EIC event in its 77-year history. 
Picture Credit | Shutterstock | iStock