News and events Updates from the EIC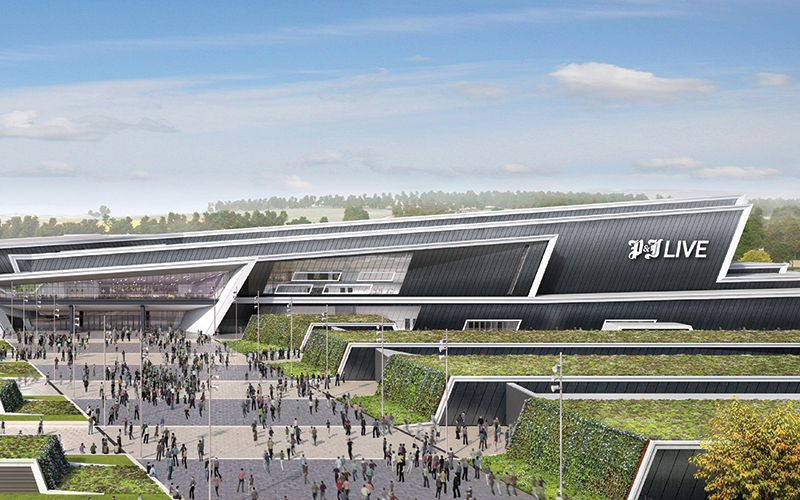 About the EIC
Established in 1943, the EIC is the leading trade association for companies working in the global energy industries.
Our member companies, who supply goods and services across the oil and gas, power, nuclear and renewables sectors, have the experience and expertise that operators and contractors require. As a not-for-profit organisation with offices in key international locations, the EIC's role is to help members maximise commercial opportunities worldwide.
---
Events
EIC LIVE events
After 24 months of online conferences and virtual exhibitions, the EIC is delighted to return to in-person events. It has been thrilling to host and participate in physical events over the past few months, making connections face-to-face in a safe and COVID-19-friendly environment. We look forward to welcoming members, energy professionals and organisations to our series of events throughout the year. The EIC Energy Exports Conference is just around the corner, and our international trade team is excited to be organising and managing UK Pavilions for global events, including Gastech 2022 in Italy and WindEnergy Hamburg in Germany.
---
Conferences from EIC coming up in 2022
Energy Exports Conference
When: 14–15 June 2022
Location: P&J Live, Aberdeen
Why attend? The Energy Exports Conference (EEC), the EIC's main event of the year, will be returning to a physical format for the first time since 2019 when it takes place this June.
We know how important it is for business owners to find new routes to growth and resilience in these continuing difficult market conditions. EEC provides companies access to hundreds of contacts and multiple new export opportunities.
Listen, engage and connect with international operators, developers, contractors, government and export advisors, ambassadors and trade experts from across the globe.
Visit www.the-eic.com/Events/EEC2022
Gastech 2022
When: 5–8 September 2022
Location: Fiera Milano, Milan
Why attend? Gastech is a landmark event in the industry's calendar, supporting gas, liquefied natural gas (LNG), hydrogen and low-carbon energy solutions. Celebrating its 50th anniversary in Milan, the four-day exhibition and conference will gather ministers, CEOs, policymakers, business leaders, engineers, innovators and disruptors.
Discussing solutions, challenges and opportunities for net zero and energy transformation 10 months after COP26, Gastech provides a forum for exhibitors, sponsors and speakers. If you are interested in exhibiting at Gastech as part of the EIC's UK Pavilion group, email the International Trade Team at internationaltrade@the-eic.com.
Visit www.the-eic.com/Events/Exhibitions/Gastech2022
WindEnergy Hamburg Conference
When: 27–30 September 2022
Location: Hamburg Messe, Hamburg
Why attend? WindEnergy Hamburg is the world's largest expo and global congress for the wind power industry. This four-day event assembles designers, manufacturers, suppliers, financiers, operators and providers – both onshore and offshore – from the international marketplace to meet.
WindEnergy Hamburg focuses on addressing the major issues facing the international wind energy sector. It brings together a high-calibre professional audience and 1,400 exhibitors demonstrating their innovations and solutions from across the industry's value chain.
The EIC is organising the UK Pavilion at WindEnergy Hamburg. If you are interested in exhibiting with us, contact the International Trade Team by emailing internationaltrade@the-eic.com.
Visit www.the-eic.com/Events/Exhibitions/WindEnergyHamburg
External affairs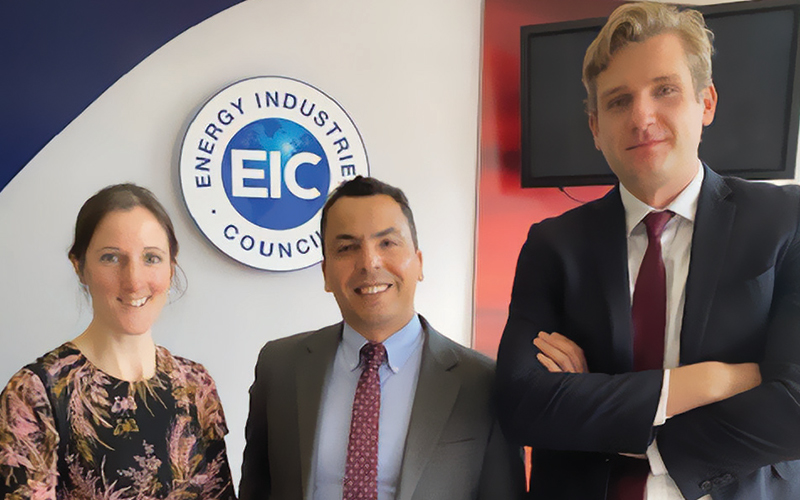 During the past four months, we have had success with the Nuclear Energy (Financing) Act 2022 receiving Royal Assent. We represented members' views at formal consultation and at Committee Hearing stage, so were pleased to see this pass. We also worked with members to respond to the Department for Business, Energy and Industrial Strategy's consultation on Supply Chain Plans. 
With UKESC, we have focused on discussions around finance and development and carbon capture, utilisation and storage planning. Please see our website for more details and how to get involved.
The team has expanded recently with an External Affairs Advisor and a Communications Advisor, focusing on outward media, joining the EIC.
As we respond to consultations, work with government and raise awareness of political and policy issues, we look forward to carrying on working with you.
---
Reports
Middle East Operational Renewables EICAsset Map Report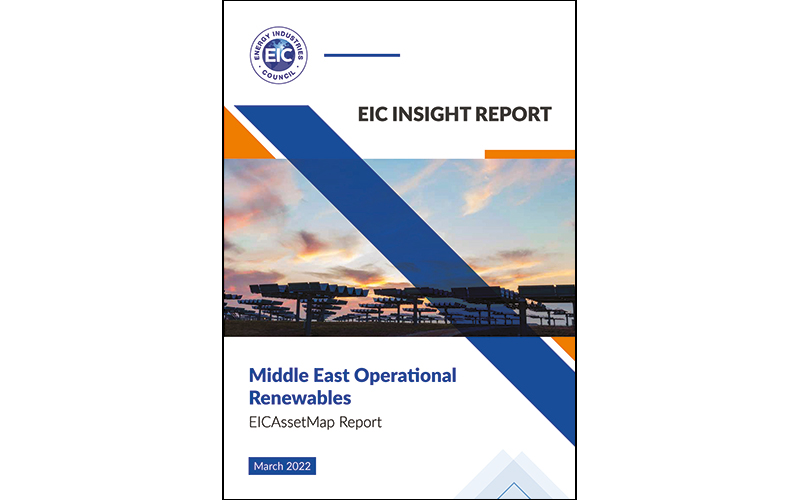 Development for renewable energy in the Middle East has been slow during the past 12 months, as delays in achieving project completion across all energy sectors in the region have been significant.
Due to the global pandemic outbreak, governments across the Middle East have imposed various rules and guidelines for working at construction sites, such as social distancing to keep employees safe and travel bans into their respective countries.
Download the complete Insight report to learn more about the emerging renewables opportunities in the Middle East.
LNG Insight Report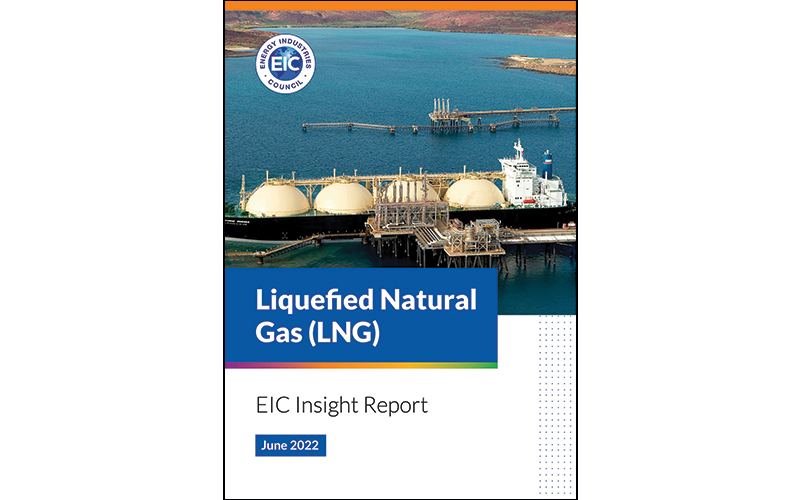 Natural gas, especially LNG, has been at the centre of discussions regarding energy transition in recent years. After the emergence of the coronavirus pandemic and Russia's recent invasion of Ukraine, it has also been directly linked to energy security and affordability.
By reading the LNG Insight Report, readers will be able to comprehend the role that fossil fuels play globally today and in the future, major players and capacities, as well as the challenges, opportunities, and perspectives for the sector worldwide.
Brazil Country Report 2022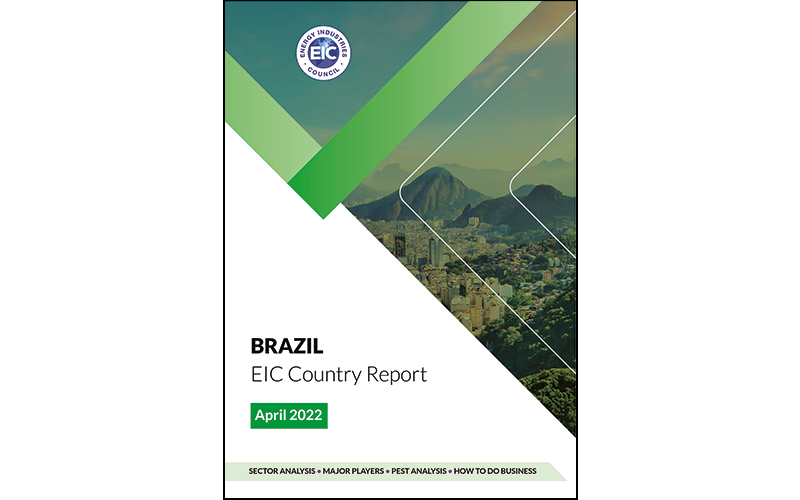 Since the last EIC Brazil Country Report was launched in 2018, the shift in the country's energy industry, government, economy and society has been dramatic. Download the latest EIC Country Report to learn more about the energy landscape in Brazil, who the major players are, the latest political, economic, social and technological analysis, and advice on doing business in the country.
To buy or download your copy of these reports please visit: www.theeic.com/MediaCentre/Publications/Reports