News and events Updates from the EIC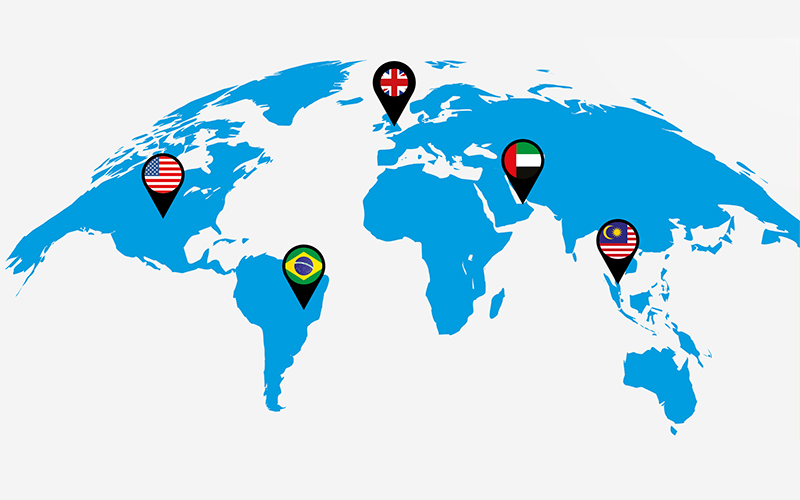 About the EIC
Established in 1943, the EIC is the leading trade association for companies working in the global energy industries.
Our member companies, who supply goods and services across the oil and gas, power, nuclear and renewables sectors, have the experience and expertise that operators and contractors require.
As a not-for-profit organisation with offices in key international locations, the EIC's role is to help members maximise commercial opportunities worldwide.
---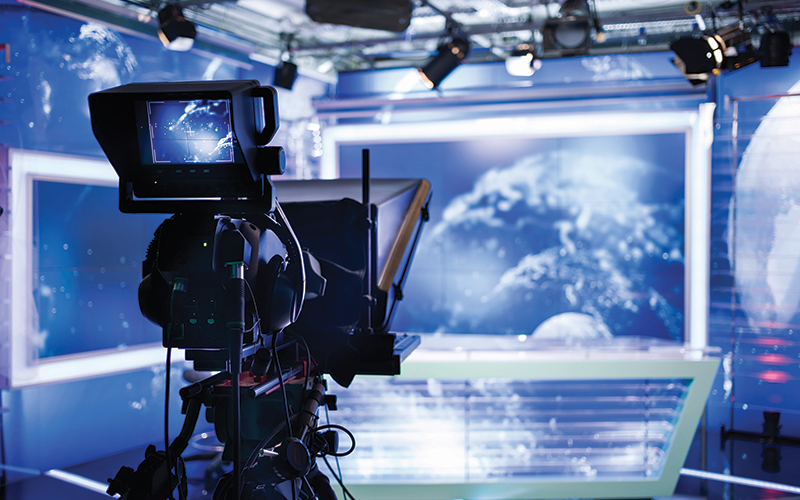 Events
EIC LIVE events
You might have already noticed that 2023 is a special year for the EIC. And if our 80th anniversary is not enough to keep everyone excited for the upcoming months, we also have an incredible programme of events.
Following the return of in-person events in 2022 and the success of events, including our very own Energy Exports Conference, ADIPEC, OTC and Rio Oil & Gas, as well as networking meetings, training, masterclasses and market update sessions, the bar is indeed set high for this special year.
You will find all our in-person events, webinars and EIC-organised pavilions at leading conferences and expositions worldwide, in our calendar at www.the-eic.com/events/calendar
---
Conferences from EIC coming up in 2023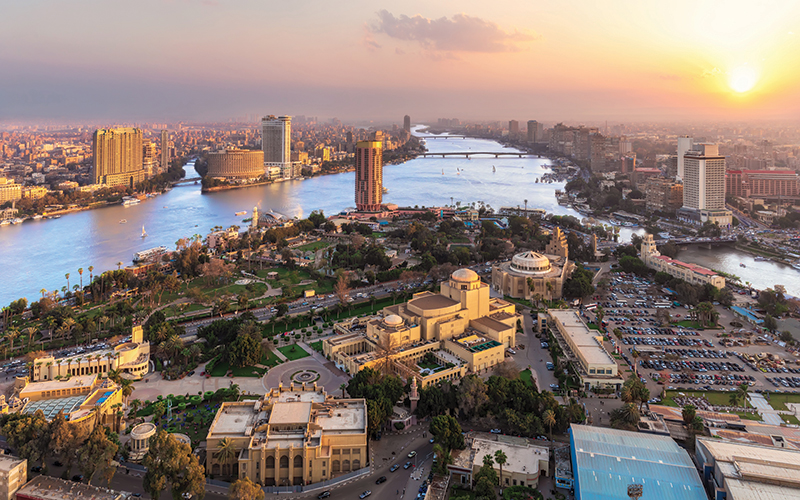 Egypt Petroleum Show 2023
Date: 13–15 February 2023
Location: Egypt International Exhibition Centre, Cairo, Egypt
Why attend? Egypt Petroleum Show is the most important oil and gas exhibition and conference in North Africa and the Mediterranean. It is a crucial platform in the energy calendar, bringing together government representatives, global CEOs, NOCs, IOCs, international service providers, EPCs, consultants and financiers to address the evolving opportunities in global energy markets.
Attendees will be able to gain direct access to primary stakeholders involved in detailing the region's upcoming project plans, budget allocations, timelines, technical challenges and business opportunities to win contracts.
The EIC is organising the UK and EIC Pavilion. If you are interested in exhibiting with us or want more information, email international trade@the-eic.com to contact the International Trade team. www.the-eic.com/Events/Exhibitions/EgyptPetroleumShowEGYPS
---
Wind Energy Asia 2023
Date: 8–10 March 2023
Location: Kaohsiung Exhibition Centre, Kaohsiung City, Taiwan
Why attend? Wind Energy Asia is the first exhibition dedicated to developing the supply chain in Taiwan's wind energy industry. It intends to provide a platform for companies to expand into neighbouring East Asian markets such as Japan and South Korea, which are closely watching the country as a likely blueprint for future development.
In three years, Wind Energy Asia has established itself as the largest, most international wind energy exhibition in Taiwan and the second largest in Asia.
Send an email to international trade@the-eic.com to contact the International Trade team and register your interest. www.the-eic.com/Events/Exhibitions/WindEnergyAsia2023
---
WIND EXPO Japan 2023
Date: 15–17 March 2023
Location: Tokyo, Japan
Why attend? WIND EXPO is Japan's largest wind energy trade show. As a well-established business platform for the latest technologies, information and people, the event contributes to the development of the wind energy industry in the country.
WIND EXPO gathers a wide range of products and services for wind power generation, from wind turbines and wind farm construction to maintenance and operation, and offshore wind technologies. The event is aimed at companies looking to develop new business opportunities, gain technical insights and consultations, and build and strengthen early business relationships.
The EIC is proud to be hosting the UK Pavilion and Trade Mission to WIND EXPO Japan 2023 in partnership with the Department for International Trade. Contact the International Trade Team by emailing internationaltrade@the-eic.com if you want to join us.
www.the-eic.com/Events/Exhibitions/WindExpoJapan2023
---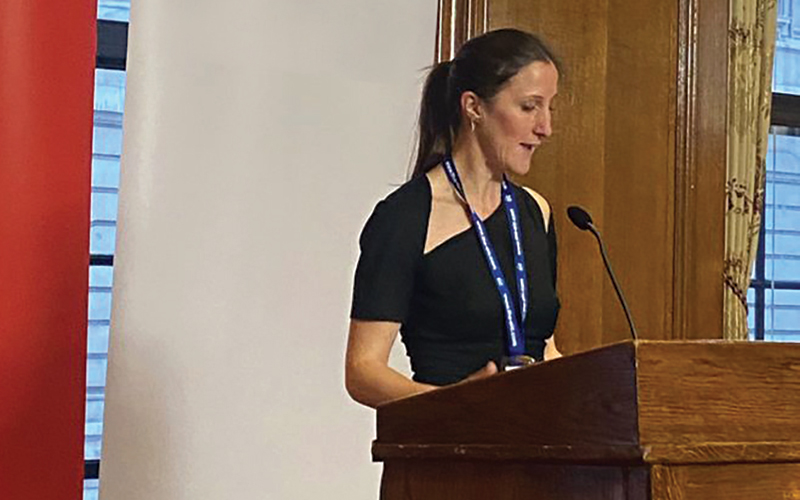 External Affairs
As we wait for the latest round of ministerial announcements, it has been a busy few months. The energy policy landscape and conversations are more important than ever, and within the External Affairs team we are busy engaging with a wide range of stakeholders to ensure that our members' voices are properly heard.
We have engaged with a number of departments on what is happening across the sector and have worked directly with you to ensure that the feedback we provide, and the policy direction we take, is led by you. If you wish to be involved in these conversations and forums, please email Rebecca.Groundwater@the-eic.com.
Our work with all governments and regions is only increasing; we have been working on several consultations and are feeding into several policy areas. If you are not already aware of the work that we do in this area or would like to be involved in a bigger way, please do get in touch.
Rebecca Groundwater, Head of External Affairs Rebecca.Groundwater@the-eic.com
---
Report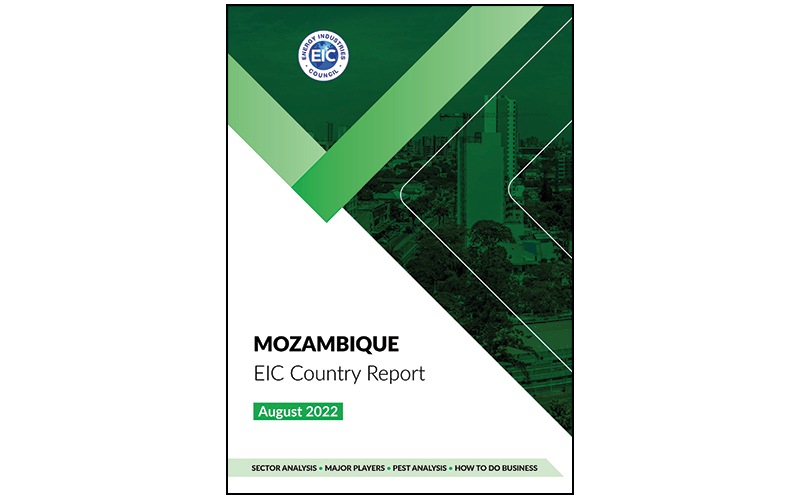 EIC Country Report: Mozambique
Much has changed in Mozambique's energy space since the EIC published its first report on the country in 2017. In only five years, more players have entered the market, projects have been sanctioned and new sectors are attracting investments.
The country continues to progress with its liquefied natural gas (LNG) developments despite the existing challenges, while actively exploring the potential of large-scale renewables. From its substantial offshore gas reserves to its burgeoning renewables sector, Mozambique is poised to become a nation to watch in the coming years.
Realising its full potential is critical to ensuring an economic recovery post-COVID-19 and establishing Mozambique as an LNG powerhouse and renewables competitor. Download this in-depth country report to learn why all eyes are now on Mozambique.
---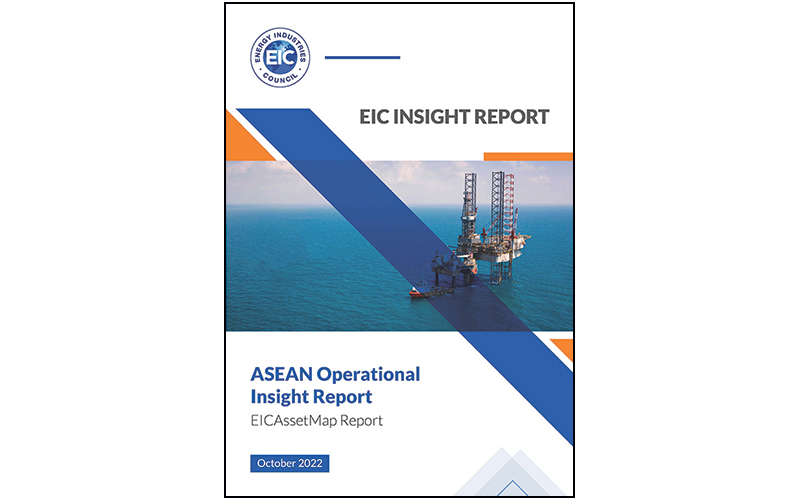 EIC Insight Report: ASEAN Operational
The Association of Southeast Asian Nations (ASEAN) is a regional organisation promoting greater cooperation between countries in South-East Asia across several policy areas. Since its creation in August 1967, ASEAN has expanded its membership and overseen the strategic integration of its member states.
ASEAN consists of Brunei, Cambodia, Indonesia, Laos, Malaysia, Myanmar, the Philippines, Singapore, Thailand and Vietnam. Collectively, it is on track to be the fourth largest economy by 2030, with a growing population of around 650 million people and one of the world's largest middle classes.
Find out about ASEAN's offshore and onshore wind, solar, hydropower, biomass, biofuel, energy from waste, energy storage, hydrogen, power and oil and gas in this free report: www.the-eic.com/MediaCentre/Publications/Reports
---
Committed to delivering added value, as always
Since its founding 80 years ago, the EIC has grown to represent companies in all energy sectors. It is a journey that the EIC is proud of, and although energy priorities have changed since 1943, the EIC's core purpose remains the same as when it began: to help members export, diversify and grow to win business across the globe.
As we reflect on how the EIC has constantly evolved to meet continuous growth in its members' demands, Energy Focus talks to the heads of two new departments launched in 2022: Nicola McGeown at EIC Event Solutions and Diveena Danabalan at EIC Consult.
---
EIC Event Solutions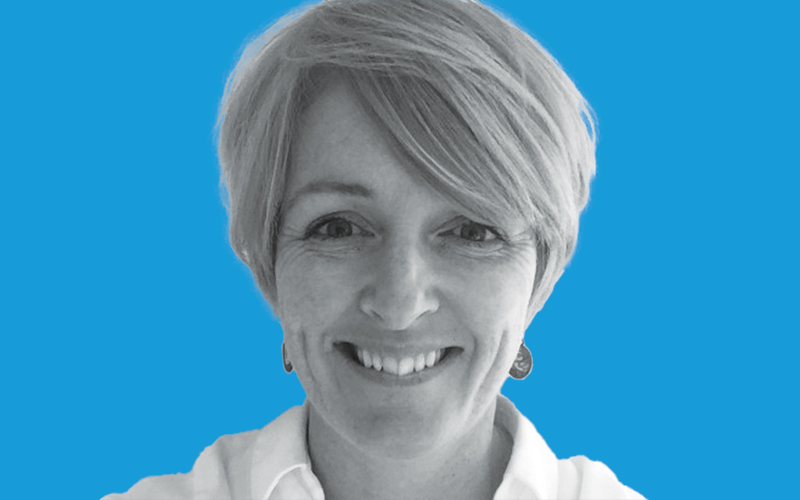 Nicola McGeown, Interim Regional Director for UK & Europe EIC Event Solutions
Can you tell us more about EIC Event Solutions?
EIC Event Solutions came about as more and more member companies were looking to raise brand awareness, create a platform to talk about their products and services, and target the right audience by hosting in-person or online events.
We have a dedicated team of event professionals offering a bespoke event management service to simplify the entire event planning process from start to finish, allowing our clients to focus on their day-to-day jobs.
How can companies leverage EIC Event Solutions to effectively reach potential clients and partners?
Our bespoke event management offering allows clients to use as much or as little of the service as required and provides for a range of budgets. Some companies use the service as a marketing tool to reach energy supply chain companies in a specific region or on a global scale. Others require a full service, from event conception to completion.
We work very closely with the EIC Consult division, offering webinars and events that complement their market intelligence service. One example of our collaboration involved a recent report on nuclear newbuild opportunities in Europe, compiled by Diveena and her team for member company TÜV SÜD. The Event Solutions team worked closely with Consult to create a webinar platform, allowing TÜV SÜD to present details of the report, along with invited key industry speakers, to a carefully targeted audience.
Many energy companies have taken a step towards diversifying their business into the clean energy marketplace, and our services can both guide and promote this transition
What have been your greatest accomplishments so far?
Providing a service to our members that not only gives the brand awareness they are looking for but has also delivered post-event opportunities and led to winning business.
How is your service part of the EIC's 80-year journey?
It is a natural progression in EIC's service to the energy sector. Many energy companies have taken a step towards diversifying their business into the clean energy marketplace, and our services can both guide and promote this transition for the future.
---
EIC Consult
Diveena Danabalan, Head EIC Consult
What sets EIC Consult apart from other consulting services?
Consult has hit the ground running due to the years of industry experience that EIC already has under its belt. Our Market Intelligence database offering – EICDataStream, EICAssetMap and EICSupplyMap – is well known, and our depth of knowledge is second to none, giving us a solid starting point.
Like all EIC's offerings, Consult's business model is specifically built to benefit our members, but we have also had success with non-members. We pride ourselves on our flexible, collaborative relationship with clients, tailoring our approach and offerings project by project.
No two clients are the same, which gives us an edge in customer service. I am proud to say that we have produced exemplary work for our clients throughout the year, which keeps them coming back for more!
Our work forces us to utilise our databases in different ways, which leads to new ideas around our products and the bettering of our data, benefiting our members
Can you tell us more about the synergy between EIC Consult and EIC Event Solutions?
As two teams that produce bespoke offerings, it was only a matter of time before Consult and Event Solutions collaborated! One of our sweet spots is informing a client's business development direction/strategy – Nicola highlighted a great example involving our joint client, EIC member TÜV SÜD.
Another example of our synergy in action is that Consult successfully conducted a UK supply chain mapping exercise for a non-member operator to support the development of its Phase 2 application for the Cluster Sequencing for carbon capture, utilisation and storage deployment. Off the back of this, Event Solutions ran a very successful supply chain procurement event with the same client plus others in the Humber Cluster. Together, our teams are the dream value- add for clients!
What have been your greatest accomplishments so far?
For me, it's satisfied clients – we've grown and maintained some unique relationships because our clients love our work, with repeat work despite being just over
one year old! It's very much a two-way street; while we add value for our clients, our work with them forces us to utilise our databases in different ways, which inevitably leads to new ideas around our products and the bettering of our data, ultimately benefiting our members.
How is your service part of the EIC's 80-year journey?
EIC has been on an 80-year journey since its inception, and these consulting services are a natural part of that evolution. We've identified a need for it from members and non-members, and both offerings build on our existing market intelligence and events strengths. As both of our services are flexible in their clientele, I am convinced this will open up new avenues to EIC as
it strives to become the global go-to trade association for the energy supply chain.
---
Two new businesses, one aim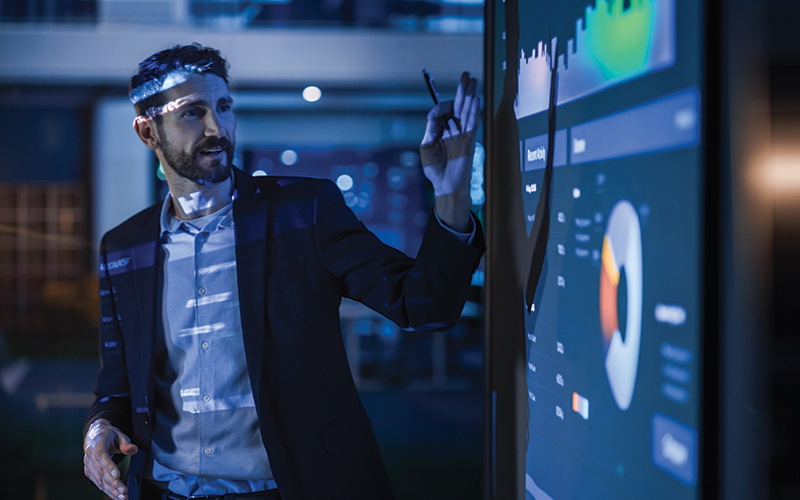 EIC Consult
EIC Consult provides in-depth market intelligence outputs to members and non- members using EIC's proprietary databases, its global network of contacts and its in-house analytics knowledge of global energy markets.
EIC Event Solutions
EIC Event Solutions offers expert event services, supporting EIC clients and other companies that can benefit from the EIC's extensive experience.
With these two new businesses, EIC now offers exclusive consulting services with customised insights augmented by EIC's well-known rigorous approach to energy market data gathering and analysis.
By continuously adding value to member companies, the EIC further develops its ambition to be the global go-to trade association for the energy supply chain.
Image credit | Shutterstock