From the Chief Executive: August 2019
In this issue of Energy Focus we explore exporting as an essential growth strategy for UK businesses, at a time of rapid global economic change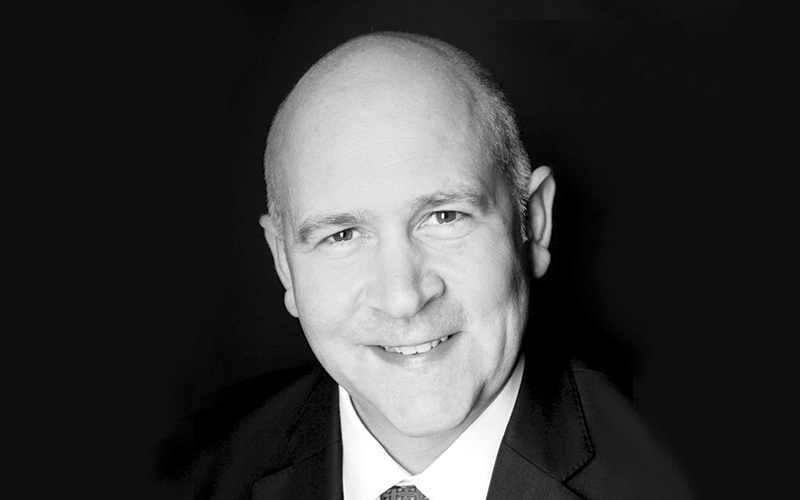 Approximately 90% of global economic growth in the next 10 to 15 years will be generated from outside the EU. Exports only constitute 30% of our GDP. Given the UK has one of the largest economies in the world, the potential for the UK energy supply chain to export is astonishing, yet so few companies are investing in export growth.
Less than 10% of companies in the recent downturn exported their way out of the crisis. EIC research shows for the third year running in 2019, developing new export markets is the least used growth strategy by small to large British companies alike, across the entire energy spectrum; they are preferring instead to innovate with existing UK-based customers, to diversify from new energy projects (CAPEX) into brownfield service (OPEX), and also to diversify into renewables. As part of the digital transformation we are witnessing in the energy sector, owners, operators and EPCs are also moving towards a more digital culture.
At a time when the British government is committing to improve the UK's international competitiveness, exporting is regarded by many businesses as the hardest of all growth strategies because of the upfront costs required, the risks involved with entering a new market and the perceived long wait before profits are returned.
Looking ahead, what is the government doing to make Britain a 21st-century exporting superpower and increase total exports as a proportion of the UK's GDP to 35%?
Our 'View from the top' interview with International Trade Secretary Rt Hon Dr Liam Fox (page 6) provides an informative outlook on how far the Department for International Trade (DIT) has come in helping to shape the UK's future trade policy during the last three years, and how effective the 'Exporting is GREAT' programme has been in raising awareness of export opportunities for UK companies in a post-Brexit environment.
As the leading trade association for energy companies that want to expand into new markets around the world, the EIC was delighted to take part in the DIT Hub Energy Exports Tour, opened by Dr Fox in Glasgow at the end of May.
We were on hand to highlight emerging markets and global projects which require UK products and services, explain how to win work on these developments, and provide practical advice on how to do business in different countries globally.
Many SMEs are still not scaling up, driven by many factors – including Brexit uncertainty, business exhaustion after the oil downturn, and lack of targeted government support and funding for scale up. Specifically, a business needs to be either an exporter, a start-up or carrying out R&D to get scale up support. For any other UK business, help with scaling up is less easy to find.
To counter this lack of support for business scale up, in 2019 we launched our Fit4Energy (F4E) programme in partnership with Robert Gordon University in Aberdeen to help ambitious companies within the oil, gas and energy supply chain develop their management teams with specific skill sets to support growth.
Exporting may not suit every business or market, but through our vast network and wide range of events, the EIC can provide a full picture of opportunity by connecting our members with global project decision-makers.
In June we were delighted to welcome government ministers, senior executives, top-level managers and some of the world's biggest operators and contractors – such as Aramco, BP, Shell, Petronas, Wood, Bechtel and Petrofac – to our first ever Energy Exports Conference. It provided the perfect platform to highlight the exciting country and regional opportunities available to the UK supply chain. More than US$150bn worth of project opportunities were presented to delegates.
Aramco plans to invest US$500bn over the next 10 years in the global energy market and diversify away from oil, presenting an unparalleled opportunity for the UK supply chain to win significant work on global projects with one of the largest national operators in the world.
Change is not simple, yet EIC members are embracing change and adapting their business strategies to survive and thrive in new market conditions. The EIC has the expertise and know-how to help business leaders identify CAPEX and OPEX new projects, as well as operations and maintenance opportunities, through our EICDatastream and EICAssetMap database tools.
Now more than ever, the UK energy supply chain must be entrepreneurial, flexible, agile, smart and determined, to ensure it takes advantage of the global opportunities awaiting it.
Stuart Broadley
EIC CEO
stuart.broadley@the-eic.com