From the Chief Executive: January 2018
Happy New Year to all our readers!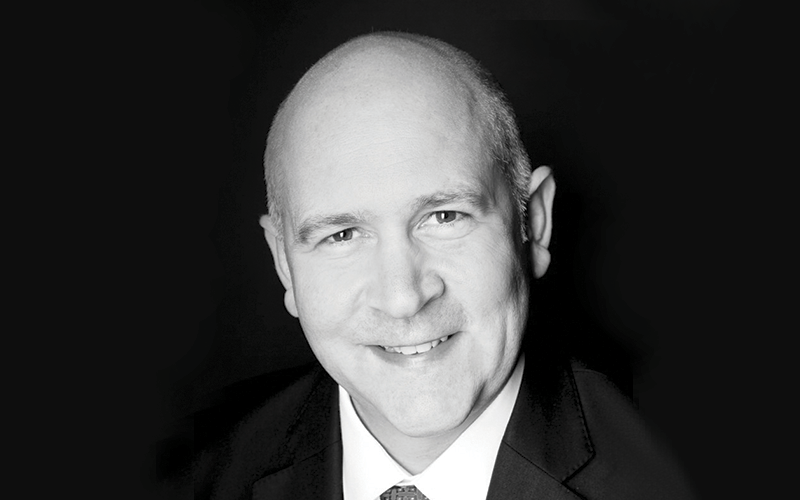 I hope your holidays were relaxing and that 2019 is off to a good start. This time of the year inevitably brings with it reflections on the year past as well as contemplation of the one to come.
Looking back on the previous 12 months, I think I can safely say that it was one of the busiest and most memorable years in the EIC's long history.
In 2018 we hit the grand old age of 75 and to celebrate this remarkable milestone we held anniversary events all over the world: Afternoon Tea at the House of Lords, courtside seats at the Houston Rockets, dinner aboard the QEII in Dubai, events with members including Costain and Emerson, and many charity fund-raising activities, most notably the 600-mile cycle challenge from Aberdeen to London. While being a lot fun (perhaps not the word the EIC cyclists would choose) our 75th anniversary activities also raised almost £15,000 for two very worthy charities: Cancer Research UK and The Ocean Cleanup.
In addition to our 75th celebrations, we also squeezed in another 130 EIC events worldwide, not to mention launching a whole host of new and upgraded business development tools, all designed to enable our members to win work on energy projects around the globe.
Once again, we took our EIC Connect model on the road and held five highly successful events in Malaysia, the UAE, the UK, the US and Vietnam.
Our CAPEX project database, EICDataStream, continued to grow, hitting 8,500 projects worth collectively over US$10tn. Likewise, its OPEX counterpart, EICAssetMap, extended its reach from the UK into Norway, Brunei, Malaysia, Singapore, Bahrain, Kuwait, Oman, Qatar and the UAE. Saudi Arabia is next!
At ADIPEC, we broke our record for the largest UK pavilion we've ever hosted anywhere, at a staggering 1,056sq m. Among lots of other global conferences and exhibitions, we also managed the UK pavilion at WindEnergy Hamburg. Taking part in renewable events is something we'll be doing a lot more of. Recognising the growing importance of this market, we launched an EIC Renewable Energy Membership category. We also unveiled Overseas Primary Membership options for the Americas, Asia Pacific and EMEA for those companies focused on these regions.
We took overseas delegations to Kenya, Mozambique, South Africa and Uganda. These are a really great way to meet a country's key players as well as potential local partners in a supportive environment with the agenda and logistics taken care of for you.
While I can't cover everything here – there just isn't enough space – you get the idea; 2018 was a phenomenally busy year. And 2019 is shaping up to be just as exciting.
In March, the Fit4Energy programme starts. This new course, developed in partnership with Robert Gordon University and Opportunity North East, will provide companies of all sizes with the knowledge, network and tools needed to scale-up their operations. A Fit4Energy approval lets operators and international clients know that you have the processes, procedures and strategies in place to deliver large international projects. If mid-March is a bit too soon for you, new cohorts will start in June and September. To find out more: www.rgu.ac.uk/business-innovation/business-services/fit4energy
We'll continue to take EIC Connect around the world, starting with Mexico on 19 February, Vietnam on 12 March, Abu Dhabi on 16 April, Thailand on 16 May, Manchester on 10 September and Houston on 26 September.
Perhaps the most exciting thing on the horizon though is the first-ever Energy Exports Conference, which the EIC is organising with many industry collaborators. Shaping up to be the biggest-ever EIC event to date, we're bringing over 20 international energy companies to Aberdeen to discuss over US$150bn of projects which require UK content. Whether you're a first-time or experienced exporter, make sure 18–19 June are blocked out in your calendars as this is one event you won't want to miss.
Please visit: https://exportsconference.energy
Anyhow, that's all to come. For now, on behalf of the EIC, I wish all our members and readers the very best for 2019.
Stuart Broadley
EIC CEO
stuart.broadley@the-eic.com