The Big Question: How are energy companies adapting to a lower carbon world?
Energy Focus asks four member companies about the challenges and opportunities presented by the transition to a decarbonised energy landscape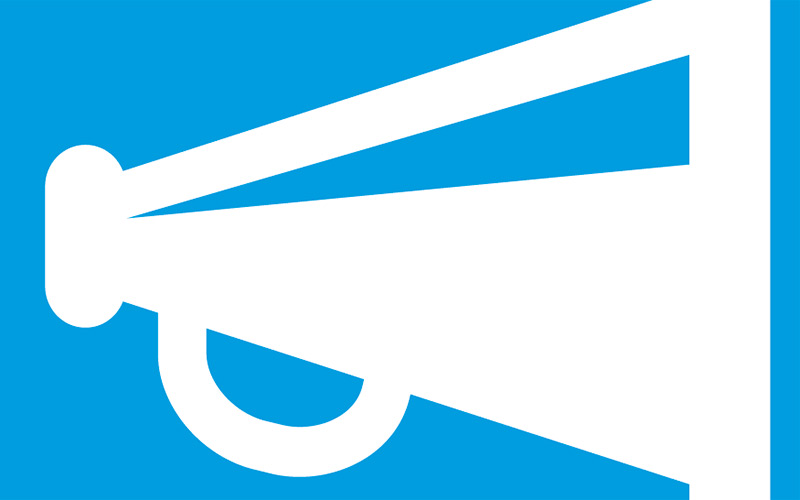 Dave Quelch
Business Development Manager at ABLE Instruments & Controls
As the world rises to the challenge of lowering emissions, the oil and gas industry is also growing conscious of the need to tackle climate change and is passing legislation to tax production platform carbon emissions. However, these taxes are based on flare emissions – notoriously difficult to report accurately.
Understanding the common failings of ultrasonic flare gas meters, and contributory factors such as density distorting gas compositions and the inability to take reliable measurements during events such as stack blowdown, ABLE came up with FlareMaster, which enables oil and gas companies to accurately measure flare gas.
FlareMaster harvests the myriad signals generated by conventional sensors that aren't typically visible to a standard data processing device. It supplies full gas density inputs to the meter in order to negate the effects of density distorting gas compositions, and is able to manage flow velocities up to 1,000m/sec. Consequently, FlareMaster not only ensures sustainability of measurement during challenging process upsets, but also provides a significant reduction in measurement uncertainty.
Deploying FlareMaster to an existing flare line is simple and extremely cost effective, with no shut down necessary. Furthermore, the primary flare gas meter can be interrupted for service and maintenance without loss of measurement.
ABLE Instruments & Controls manufactures and supplies an extensive range of process and laboratory instrumentation for the measurement of flow, level, pressure, temperature, density, humidity, light and gas and liquid analysis. The company also offers a multiple instrument vendor package procurement and project management service, as well as bespoke equipment cabinet and panel manufacture.
Dr Xavier Amils 
Global Business Development at Bridon-Bekaert Ropes Group
Over the past couple of years, the renewables segment has become an important part of our portfolio, complementing our traditional offering. Our focus on renewables began quite a few years ago. During the last decade, we have provided solutions for heavy lift and installation of bottom fixed turbines in the North Atlantic and Baltic Sea.
Additionally, we have been supplying steel wire rope and synthetic fibre rope products, including tailored slings, as well as maintenance services for installation (crane) vessels. We are beginning to see an important turning point and breakthrough in the UK market for floating offshore wind (FOW) turbines.
FOW provides a good opportunity for existing off-shelf mooring solutions (spiral strand and synthetic ropes), as a kind of spin-off from oil and gas platform mooring solutions. However, we believe that innovating and co-creating with clients is key to supplying customised and effective products to this market.  
Today, tidal, wave and current are still in the development stage, but are gradually emerging for two reasons: the support of EU funding, in particular the Horizon 2020 initiative, which is crucial for these developments, and an increase in the power these resources can generate. We see these sectors as complementary to FOW in the future, particularly for more remote locations. We have already supplied these sectors with some interesting solutions, such as bespoke buoys.
Bridon-Bekaert Ropes Group is the world's premier supplier of mission-critical advanced cords and ropes. As a leading innovator, developer and producer of the best performing ropes and advanced cords globally, the group provides superior-value solutions to the oil and gas, mining, crane, elevator and other industrial sectors. It has a global manufacturing footprint and employs approximately 2,500 people worldwide.
Nick Nooren
COO for WTS Energy and Board Member of the Sniffers
Over the past two decades, the oil and gas and petrochemicals industry has been very successful in driving down greenhouse gas (GHG) emissions. Leak detection and repair (LDAR) programmes became mandatory and were implemented at sites worldwide. The industry in Europe, for example, reduced GHG emissions by more than 70% with LDAR.
The COP21 Paris Climate Change Conference in 2015 emphasised the need to reduce methane emissions. Methane in the atmosphere has a global warming potential approximately 30 times higher than carbon dioxide. As an industry, we need to do more to reduce our emissions and actively contribute to a more sustainable future for our planet.
Emissions sources can be either fugitive, canalised or diffuse. Reliable and credible measuring methods are readily available, and when executed by accredited third parties, the detailed source emission data can be correlated with remote sensing data from satellites, drones and laser technology. Through this correlation, we gain insight into emission performance over time.
What you measure improves. Through understanding how each site performs among its peers, real opportunities for improvement are revealed. Learning from each other, and from the best available techniques, drives any improvement plan. By intelligently using emission data and turning it into knowledge, the oil and gas industry can position itself at a sustainable level for all stakeholders.
The Sniffers is part of WTS Energy and enables customers to measure emissions into the atmosphere, detect and quantify energy leaks, and maintain the integrity of pipeline networks. In all projects, the Sniffers' advice helps to reduce emissions, save energy and prolong the lifetime of assets.
Andrew Mitchell
Strategic Development Director at ENGIE Fabricom
Global warming and climate change have left us with no alternative but to rethink the energy landscape. The urgent need to reduce environmental impact means implementing a more decarbonised, decentralised and energy-efficient system to support the global demand.
In response to this demand for change, ENGIE is accelerating its own transformation to lead the energy transition. The group is focusing efforts on energy efficiency, renewables, digital technology and new business, which for UK subsidiary ENGIE Fabricom is providing an opportunity for growth.
ENGIE Fabricom is supporting its clients in operating and maintaining their offshore wind assets, providing end-to-end solutions in the energy-from-waste sector and assisting in decommissioning clients' existing oil and gas assets.
This has been achieved by using our historical oil and gas experience and capability to provide our established client base with effective solutions, and help new clients in new sectors achieve their goals.
ENGIE Fabricom's strategy is to deliver end-to-end solutions to our clients, and the changing environment we live in today is providing the perfect platform to achieve this goal.
ENGIE Fabricom, part of ENGIE, is uniquely positioned within the engineering, procurement and construction market to provide end-to-end solutions to its clients. This is achieved by combining high level engineering skills with a wealth of construction expertise across UK sectors including oil, gas, power, chemical, energy-from-waste and renewables.