Big Question: How can energy companies future-proof their businesses?
The energy landscape in the UK and the world as a whole is changing drastically as we continue to reduce our dependence on fossil fuels and a centralised 
grid. But how can companies stay ahead of the curve? Energy Focus puts the question to three members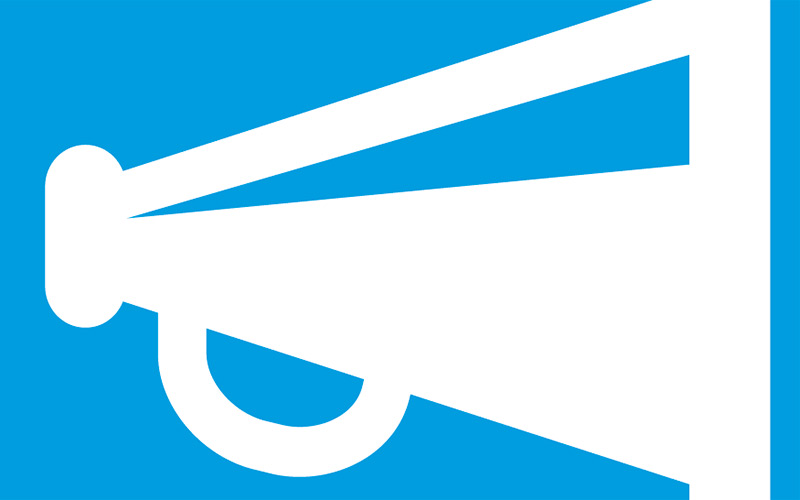 Ford Garrard  
Managing Director of Europe, Middle East and Africa at Airswift
As digitalisation takes hold of the energy sector, companies can adapt in a number of ways to future-proof their businesses. First, companies need to provide development opportunities to stop employees moving into fields including aerospace and defence to work with new technology, such as artificial intelligence and robotics. For example, the 2018 Global Energy Talent Index Report (GETI), the world's largest energy recruitment and employment trends report, highlights that over a third of oil and gas and renewables professionals are happier due to training and development opportunities. So, to retain top performers, it's essential that companies empower them with the tools to take control of their careers.
Second, digitalisation requires specialist tech talent, and attracting candidates from other industries will be vital. The renewables sector has done a good job of achieving this and there's no reason other sub-sectors can't do the same. According to GETI, cyber-security and data analytics skills will be most in demand. For the energy industry, it's about understanding the transferable nature of skills and backgrounds and taking a less rigid approach to recruitment.
Finally, the future is flexible. Energy firms can't drag their feet in embracing digitally-enabled working practices, such as remote or flexible working. Alongside providing new challenges for existing workers, this is another key aspect of the vibrant working environment that companies will need to create to retain and attract talent in the coming years.
Airswift is the global workforce services partner of choice for clients, contractors and candidates in the global energy, process and infrastructure sectors. With more than 35 years' experience, it provides scalable workforce solutions including consultancy services, global mobility, managed solutions and talent acquisition.
Pieter Barendrecht  
Managing Director at PROCENTEC
In a fast and continuously changing world, data is key. More important than the data itself, however, is the information it can provide the user with – giving it value to the customer will be essential.
In an industry where mixed-architecture networks are becoming more common, whether in transition or as a natural progression, customer solutions should be able to manage this and translate the data in clear and concise dashboards. It should also give the user the necessary information to maintain full control over their networks and processes.  
Following on from that vision, PROCENTEC has launched its newest mobile solution, PROCENTEC Mercury. The software on this robust tablet has been specifically designed for troubleshooting, maintaining and monitoring Industrial Ethernet and PROFIBUS networks.
To allow for easy and intuitive use, PROCENTEC has developed this software together with end-users and other stakeholders from all over the world. The input from day-to-day operations from all types of industries were invaluable for the development of this versatile product.  
To help users in the industry we have also developed PROCENTEC Delphi, which is an integral part of PROCENTEC Mercury and provides insights into networks and how to improve them. In effect, we are sharing the knowledge we have gathered during the past 20 years to strengthen clients' networks.
For more than 20 years, PROCENTEC has been providing solutions and products focused on PROFIBUS, PROFINET and Industrial Ethernet. It works closely with its clients to help them maintain control of, and improve, industrial networks. PROCENTEC is a certified competence and training centre as well as an accredited test laboratory.
John Bright
Business Development Director at Proserv
For the energy industry to progress, intelligent technologies are needed. However, there are challenges: reduction of operational costs, adherence to environmental standards and maintaining operational excellence.
Due to the oil price drop, there has been a notable shift in operators' mind-sets to focus more on repairing and upgrading existing assets (OPEX) rather than replacing with new CAPEX.
Digitalisation is emerging as part of the answer, presenting the possibility to transform operations and create additional profits from existing capacity. It is bringing much-needed efficiencies, but also makes it possible for energy companies to develop powerful new capabilities. As the industry seeks new approaches that require alternative service models, adopting a life-of-asset view opens doors for range of new digital services, from which clients can benefit.  
Proserv provides AEGIS – Asset Enhancement Global Intelligence Solution – as a comprehensive solution that is designed to increase the return on assets in any stage of their lifecycle and grow with clients' business needs. Benefits range from enhancing efficiency and planning at an early stage to achieving CAPEX optimisation with higher safety and quality standards.
Asset condition monitoring through historical and real-time data lets operators improve maintenance and inspection regimes while keeping running costs to a minimum. Real-time data from wells will allow proactive rather than reactive decisions to be made on underperforming wells and other potentially high-cost issues. In other words, no costly breakdowns.
Being able to monitor the life of asset and capturing data enables collaboration between different teams, sharing best practices and bridging the knowledge gap – increasing the productivity and agility of operational teams while lowering training costs.
Proserv is a global leader and a fresh alternative in the delivery of engineering and technical services to the energy, process and utility markets. Supporting clients for the lifecycle of their assets, it operates in 12 countries throughout 22 facilities, offering 24/7 local support services.