The big question: the UK energy supply chain
What are the big issues on the horizon for the UK energy supply chain?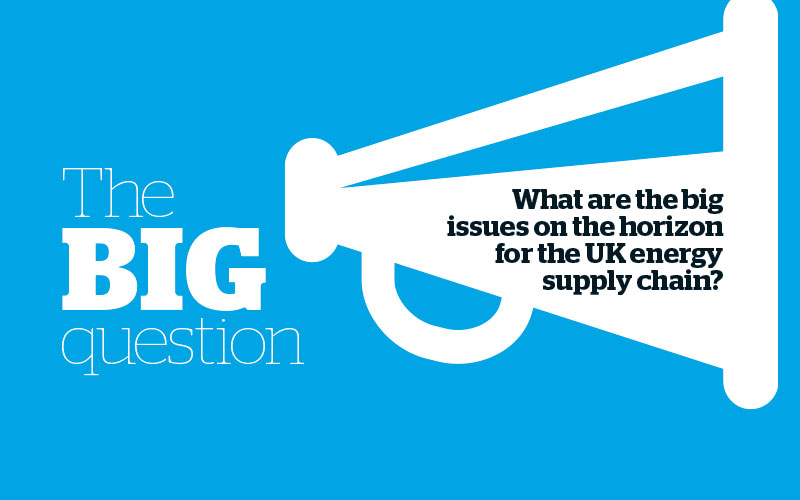 Energy transitions play an important role in shaping the supply chains that are in place. As the UK transitions from its current energy system to a more low-carbon one amid downturn, diversification and Brexit, Energy Focus asks four members what lies ahead.
Mark Colebrook
EO at Alderley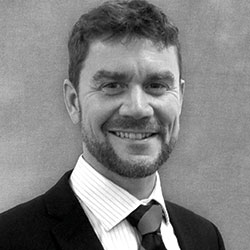 The recent downturn, changing procurement models and a drive for reduced costs have all impacted the UK supply chain in recent years, and will remain a significant challenge for years to come. However, by embracing the change and investing in new talent, UK companies can not only survive, they can thrive.
We have seen international oil companies outsource purchasing responsibilities to engineering, procurement and construction companies – many of which are located outside of the UK. This purchasing route is driven far more significantly by price, rather than technological leadership or even system quality. Traditionally at the cutting edge of technology, with high quality but typically higher associated costs, the UK supply chain is now competing in a diminishing accessible segment.
In reaction to this shift, some UK capacity has been reduced. However, a more sustainable way to remain competitive is to invest in recruiting new talent and providing routes to fast-track future leaders.
At Alderley, we provide engaging graduate and apprentice programmes to attract and develop the next generation of engineering leaders. Some of our recent graduates are responsible for innovations such as Alderley's virtual reality training simulator – providing operators with a superior training experience while improving safety and efficiency, as well as helping to reduce overall training costs.
Innovations that can add value and reduce costs, coupled with the technical ability to bring a concept to fruition, can be UK engineering's new differential. But to achieve this, the UK supply chain needs to reinvest and continually develop the workforce.
Alderley is the leading independent system integrators and technical service experts for modular packages in the energy industry. Whether integrated onto a single skid, or structured across multiple skids, it has no barriers to system integration and will find the right solution for its customers: the right product, the right service, at the right time, and at the right price.
---
Graham Bennett
Vice President, Business Development, at DNV GL UK and West Africa
Oil companies have entered 2018 with a more positive outlook than in recent years. Our annual survey, Confidence and Control: The Outlook for the Oil and Gas 
Industry in 2018, reveals that although confidence is returning to the industry, in the short-term, cost control will remain a priority for them.
Even though the oil price is showing a recovery, companies want to make sure that they are profitable at lower prices and so continued cost controls need to be in place to ensure that happens. However, this needs to be achieved in a way that does not compromise safety.
The stage is set for gas to become the largest primary energy source in 2034 according to our Energy Transition Outlook, published last year. Gas will continue to play a key role alongside renewables in helping to meet future, lower-carbon, energy requirements. Major oil companies intend to increase the share of gas in their reserves, as they decarbonise their business portfolios. As the UK examines alternatives to decarbonise heating, opportunities also exist for UK companies to support the transition to lower carbon fuel options, such as the use of hydrogen for domestic heating. A transition to greater use of gases as a transport fuel is also underway and we anticipate substantial growth in demand for biogas, hydrogen, compressed natural gas and liquefied natural gas for vehicle fuels in the next five years. However, specifically in the UK, energy storage remains a challenge and prices will continue to be volatile to cold weather spikes.
DNV GL is a global quality assurance and risk management company. Driven by its purpose of safeguarding life, property and the environment, the company enables its customers to advance the safety and sustainability of their business. Operating in more than 100 countries, DNV GL's professionals are dedicated to helping customers in the maritime, oil and gas, power and renewables and other industries to make the world safer, smarter and greener.
---
Anika Ephraim
Managing Director at Elfab
Operating in a constantly changing environment such as the energy sector brings with it a level of uncertainty that businesses need to manage in order to survive and prosper. Today, the uncertainty at the forefront of the majority of British suppliers is Brexit.
Over the coming months we will learn the impact of the trading arrangements which are currently being negotiated, and in the meantime many may be asking how we can respond when we don't know what the future will bring.
At Elfab, we believe that positioning our business to tackle the challenges and capitalise on the opportunities of Brexit will be the key to our success, both in the short and long-term. We are doing this by focusing on retaining and improving our competitiveness in the global marketplace. Our performance is underpinned by the key drivers of innovation and investment. Innovation to ensure we meet the current and future needs of our customers and investment in our people and manufacturing capabilities to drive the innovation and efficiencies that ultimately make us competitive.
Agility in this changing market will also be a key contributing factor to being able to respond to the challenges in the energy sector and, as a supplier to this sector for many years, we are ready to respond and face future challenges head on and embrace the wealth of opportunities open to us.
Elfab Limited is a manufacturer of pressure relief products which provide protection for people, plant, processes and the environment. The product portfolio includes rupture discs, explosion vents and detection systems for use in a wide range of applications and industries from oil and gas to chemical and pharmaceutical, as well as for original equipment manufacturers in industries including energy, aerospace and cryogenics.
---
Rob Green
Director of Operations at Severn Glocon Group
The oil and gas industry has developed and matured over the last 50 years along with the pioneers and business drivers who helped the industry grow. As the demands of the industry has grown, one of the major challenges facing our business has been to maintain and grow the necessary workforce required for the future.
Over the last 20 years, the engineering skills gap has widened, and today the UK's engineering industry faces a skills shortage of unprecedented levels. Recognising the need to raise the sector's profile and help inspire the next generation of engineers, the UK government recently launched the Year of Engineering 2018 initiative.
During the last few years, Severn Glocon Group has put strategies in place by offering apprenticeship schemes at various levels in order to bridge this skills gap. However, catching up to fill this ever-increasing shortfall has been difficult and the next few years will 
be a challenge for our industry when trying to satisfy the skills gap in the short-term.
The Severn Glocon Group is an industry leader in delivering high-integrity products with advanced engineering to the oil and gas industry. At the forefront of valve innovation its products have played an integral role maximising the safety and profitability of 
oil and gas production for more than 50 years.