Q&A: View from the top: HE Dr Sultan Ahmed Al Jaber
HE Dr Sultan Ahmed Al Jaber, Group CEO of ADNOC, talks to Energy Focus about embracing disruption as ADNOC repositions itself to responsibly and reliably meet the world's energy demands, today and tomorrow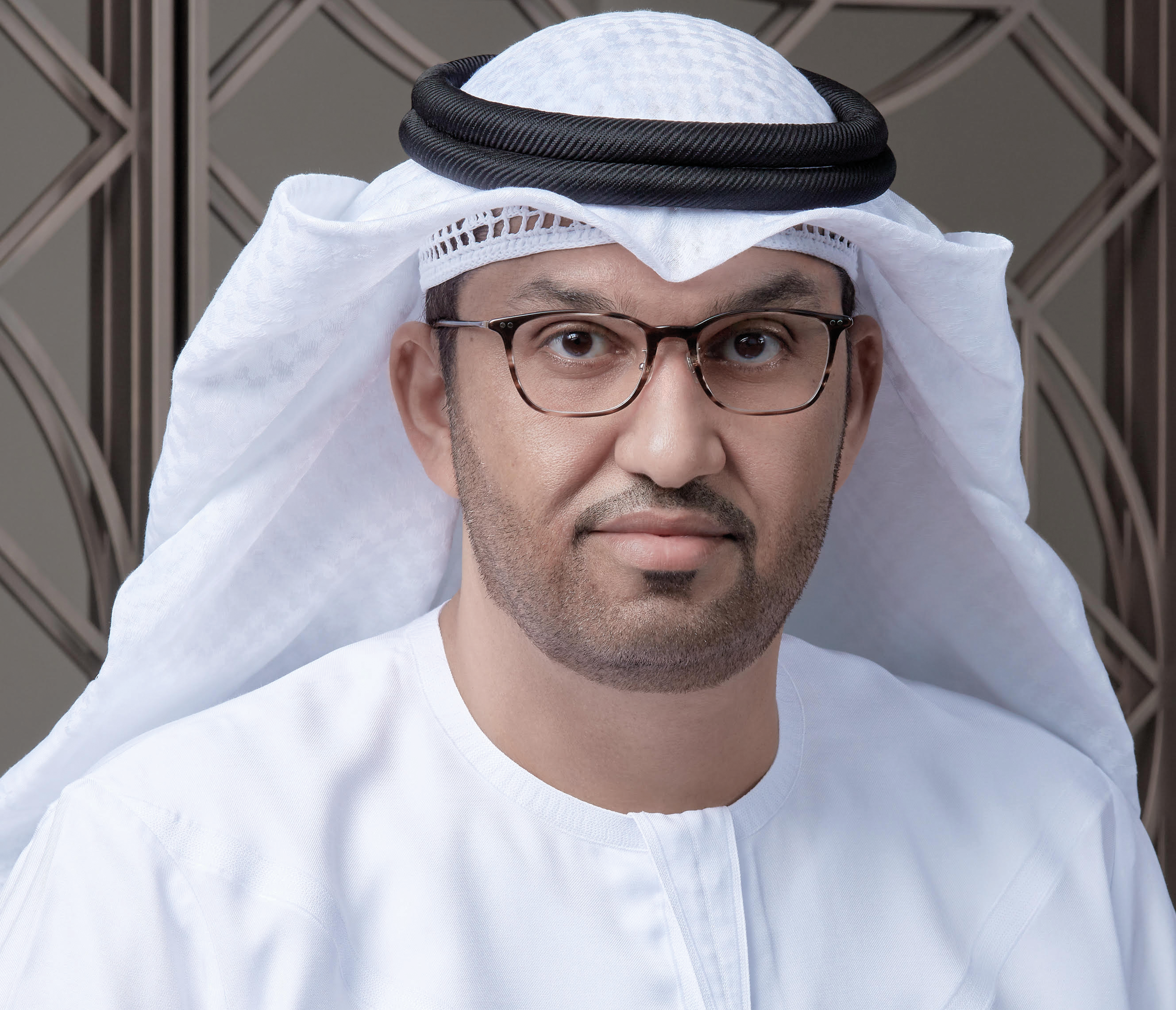 What were the drivers behind ADNOC's transformation programme?
For nearly 50 years ADNOC has been the spinal cord running through the UAE's economy, a critical driver of the development of the country and a key enabler of its economic diversification. I began my career at ADNOC, and after re-joining as CEO in February 2016, it was clear the energy landscape was evolving faster than ever before. As such, we could no longer continue business as usual and expect the same results. In short, we undertook a comprehensive review of our operations with the aim of becoming a commercially-driven and performance-led organisation. By maximising the value of every molecule we produce, we are delivering greater yields from our upstream operations, investing to become self-sufficient in, and eventually a net exporter of gas and significantly expanding our downstream business to take advantage of the long-term rising demand for refined and petrochemical products.  
What challenges have you encountered and what successes have you achieved to date?
With the global energy industry changing rapidly, we needed to think differently, be more creative and move beyond our comfort zone, and make ADNOC a model not simply for a modern national oil company, but for how a modern energy company should operate. Realising that we cannot control the price of oil, we are focused on what we can control: our costs. Looking across our businesses, we have left, and continue to leave, no stone unturned. This is not a one-time exercise, but a process of continual self-assessment and improvement. In a powerful validation of our business model, Fitch has given ADNOC the highest rating currently assigned to any oil and gas company globally, citing its 'high output, significant reserves and strong profitability'.  
Where does ADNOC stand today in meeting its 2030 smart growth strategy goals?
Our 2030 smart growth strategy is successfully driving business and revenue growth. We are on track to grow crude production capacity to 4m barrels by 2020 and 5m by 2030 while unlocking vast, previously untapped reserves of natural gas. We have also embarked on a significant expansion of our downstream business, investing in Ruwais to create one of the largest fully integrated refining, petrochemicals and derivatives complexes in the world. Looking ahead, we will continue to optimise our capital allocation, maximise our capital efficiency, improve the portfolio returns of our asset base and reinforce our balance sheet while making targeted strategic investments.
Can you talk about ADNOC's long-term downstream strategy?
We are enhancing our best-in-class assets in Ruwais with a US$45bn investment. We have already attracted significant foreign direct investment into a new state-of-the-art refinery in a US$5.8bn deal with OMV and Eni. The new refinery will be the centrepiece of a plug and play manufacturing hub connecting to a derivatives and conversion park. We are leveraging Abu Dhabi's advantages as a logistical hub at the pivot point between mature, high growth and new markets to actively engage with partners across the global value chain that share our creative vision and are prepared to put skin in the game through capital, technology and market access.
The UAE wants to be gas self-sufficient by 2030. How will you achieve this?
By thinking creatively, deploying new technology and reframing our business model we will commercially unlock greater value from Abu Dhabi's vast gas resources. We are leveraging our industry-leading sour gas experience to develop the Ghasha ultra-sour gas concession, which is expected to produce 1.5bn cubic feet of gas per day around the middle of the next decade. ADNOC also plans to tap gas from its gas caps and unconventional gas reserves as well as new natural gas accumulations, which will continue to be appraised and developed as the company pursues its exploration activities. As well as enabling the UAE to achieve gas self-sufficiency and potentially become a net gas exporter, the strategy will sustain LNG production until 2040 and allow us to take advantage of incremental LNG and gas-to-chemicals growth opportunities.  
How is ADNOC expanding its strategic partnerships and investment base across its entire value chain?
We have attracted new concession partners from India and China; opened up to new categories from the financial sector and broadened our investor base; entered the global capital markets for the first time, issuing a US$3bn asset-backed bond; carried out the IPO of ADNOC Distribution; concluded the largest infrastructure investment in the Middle East, unlocking US$5bn in value; created the world's largest exporter of nitrogen fertiliser  and secured a 10% stake in the global storage and terminal operator VTTI. These transactions, with more in the pipeline, bear testament to our ambition to develop opportunities that provide an attractive risk-return profile to high-quality long-term investors, while allowing ADNOC to benefit from cost-effective liquidity to finance higher return activities, technology and knowledge transfer and greater market access.  
Can you talk about the partnership between ADNOC Drilling and EIC member company Baker Hughes?
The creation of a fully integrated drilling business with Baker Hughes is an important building block in our 2030 smart growth strategy. Our combined capabilities and expertise are creating greater drilling efficiencies and faster well competition times, generating attractive returns and driving the transfer of know-how and technology. At the same time, our strategic equity partnership is generating predictable, long-term revenue streams and growth for both companies.
How essential is oil and gas to the global energy mix, and how can the industry stay ahead of tomorrow's energy demand?
The world will continue to rely on oil and gas as the majority source of energy for decades to come. Meeting the world's future energy needs responsibly and economically, however, requires a renewed spirit of partnership, with new sets of investors that value long-term sustainable returns; energy companies where best practices are shared, technology is leveraged and capital efficiency maximised; and consuming and producing nations that recognise the shift in demand from West to East. The UAE is perfectly positioned to cater for the new frontiers of market growth, and at ADNOC we are ready to forge the strategic, value-add commercial partnerships, with governments, industry leaders and innovators that are necessary to address the growing global demand for energy.
What impact will the transition to cleaner energy have on ADNOC?
During the next two decades we will need all forms of energy, from oil and gas to renewables to nuclear, to meet the rising demand for energy with fewer emissions. This principle has guided the UAE's approach to energy exploration and will continue to be ADNOC's priority as we expand our oil and gas operations. Already we produce the least carbon-intensive barrels in the world. But we must do more, and we will. In addition to further minimising our carbon intensity, flaring and methane emissions, we plan to increase our carbon capture and storage programme six-fold, from 0.8m to 5m tonnes per year. We believe that, taken to scale, carbon capture technologies will make a significant contribution to emission reduction and add value to the energy mix by freeing up much-needed clean gas for other uses, such as power generation.  
Can you tell us more about ADNOC's digital transformation?
The world's demand for energy and higher value products is increasing at an unprecedented rate. Our goal is not simply to keep up, but to stay ahead of the curve to meet this demand. This is a mission we at ADNOC are calling 'Oil and Gas 4.0'. In practical terms this means fostering a dynamic, performance-led, commercially-minded corporate culture that applies the latest technology and optimises our resources, including, most critically, our human resources. We are incorporating the latest in artificial intelligence, data analytics, blockchain and machine learning into our Panorama digital command centre in order to empower our people to make better, quicker, market-driven decisions.  
How critical is your in-country value programme in driving national growth?
Our In-Country Value (ICV) programme reinforces ADNOC's strong commitment to the UAE economy. In 2018, ADNOC's ICV spend was US$18bn, creating additional skilled employment opportunities for UAE nationals and further maximising the use of local products, manufacturing and assembly facilities, services and infrastructure. With ICV now included as part of all tender evaluations and award processes, I am confident it will further strengthen our partnerships with all our suppliers and drive even more opportunities for businesses to benefit and grow alongside us. It is a win-win situation for the nation, the economy, our suppliers and for ADNOC.  
What are the key opportunities for UK suppliers when working in the Middle East?
In this new energy era, we are keen to work with fast-acting partners that can deliver access to high-growth economies; forward-looking partners that can apply the latest technology to our upstream, midstream and downstream operations, and financially savvy partners, including private equity and institutional investors, that can deploy long-term capital for attractive, sustainable returns. For those UK businesses willing to invest alongside us and across our entire value chain, the UAE, as a globally connected energy hub, provides a stable, progressive and opportunity-rich business environment that will become even more rewarding inthe years ahead. 
---
About HE Dr Sultan Al Jaber
Dr Sultan Al Jaber is a Minister of State in the UAE Cabinet and CEO of the ADNOC Group. As Minister of State, he is responsible for handling strategic portfolios. Before entering government, he developed a specialised expertise in energy and infrastructure, beginning his early career at ADNOC. He established Masdar and served seven years as its CEO. In 2016, while retaining the chairmanship of Masdar, he returned to ADNOC as its CEO. Dr Al Jaber holds a PhD in business and economics from the UK, as well as BSc in chemical and petroleum engineering and an MBA from the US.