EIC Survive and Thrive Volume II
The second volume of our EIC Survive and Thrive Insight Report is out now, containing case studies detailing the growth strategies put in place by 26 EIC members companies of all sizes – from family-run SMEs to Tier 1 contractors – and covering all energy sectors: oil and gas, power, nuclear and renewables.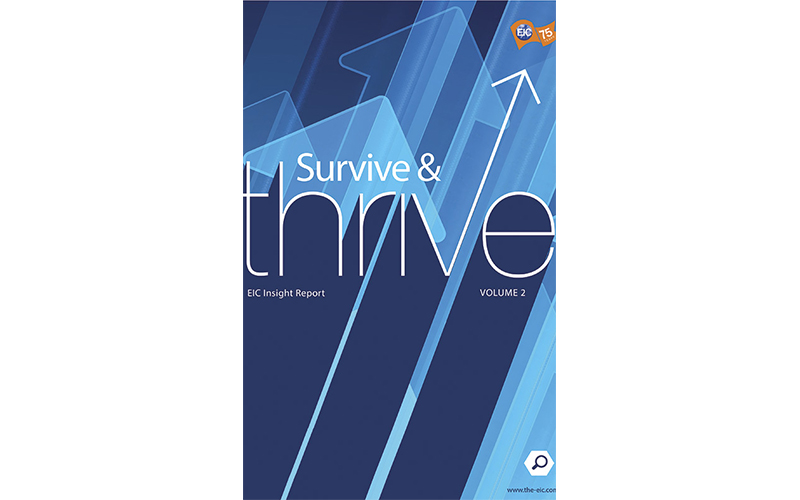 We revisit the six strategies for growth during a downturn identified in Volume I (collaboration, diversification, export, innovation, optimisation and technology) to see if these are still relevant and whether their use is increasing or decreasing as well as focusing on two new business development strategies being put in place to tackle the tough times: digitalisation, and service and solutions.
Survive and Thrive Volume II also takes a timely look at how the participating companies are preparing for Brexit.
The solutions and best practices in the report are proven, having generated more than £357m in savings and new orders in one year alone for these 26 companies. They could – and should – be working for your business too.
To download your copy of the EIC Survive & Thrive Insight Report Volume II please visit: www.the-eic.com/Publications/MarketIntelligenceReports.asp