Securing a low-carbon future
The transition to a low-carbon economy is underway and accelerating globally – but much more needs to be done, writes Nicholas Newman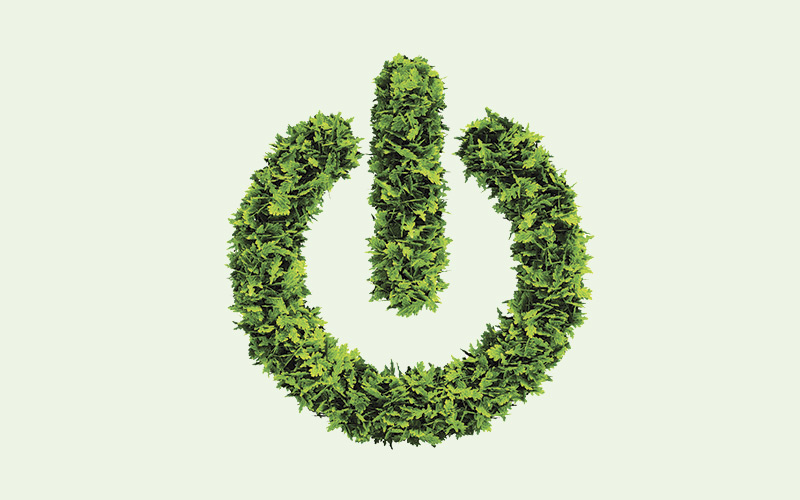 Achieving a low-carbon future principally requires advances in energy, transport and storage technology, and a framework of government regulations designed to limit greenhouse gas emissions sufficiently to prevent average global temperatures from rising more than two degrees Celsius while meeting increased demand for energy. According to the University of California at Irvine's Drivers of the US CO2 Emissions 1997–2013 report, the recent decline in US emissions was due to the 2007–12 recession. On this evidence, policymakers face a difficult trade-off between effectively tackling climate change while maintaining economic growth and living standards. Furthermore, at a time of economic uncertainty, it is problematic for policymakers to fit decarbonisation policies within the priority of other political and economic challenges such as wages, taxes and regulation, argues Carey W King, Assistant Director, Energy Institute, Jackson School of Geosciences University of Texas.
---
The hydrogen energy economy
Hydrogen has an exciting role to play in a low-carbon economy but needs to be cheaper and more widely available to live up to its potential. Hydrogen could play four potential roles in the energy system: transport, provision of heat, electricity grid services and in niche markets. The extent to which hydrogen is used will be determined by the development of a suitable transportation infrastructure, large-scale storage facilities and, most importantly, the environmental and social impacts of providing the primary energy. The availability of low-carbon electricity and carbon capture and storage will be critical.
---
How close is a low-carbon future?
Current opinion about the world's ability to achieve low-carbon economies ranges across the spectrum, from optimism to downright pessimism. Jeremy Bentham of Royal Dutch Shell, writing on the company's website this year, states that 'a low-carbon, high-energy future is possible… It will not be easy, but it is necessary and urgent.' Shaping Energy Transitions 2018, an Energy Transitions Commission paper, argues that the transition is technically and economically possible and would offer new economic opportunities, while an analysis by Carbon Disclosure Project and GreenBiz notes that companies using new technologies to tackle climate change are becoming a distinct investment class. In fact, King argues, to get even close to low-carbon, 'you'd have to electrify as much as possible so you can use solar and wind power directly and to power any liquid fuel production (from base molecules in the air and water)'.
One thing is clear: much more effort in low-carbon energy use must be made than has been announced already.
On a pessimistic note, King anticipates that carbon-neutral will involve natural resources such as food and energy becoming so expensive that citizens will not willingly go there. To put it bluntly, 'if you are asking are we doing enough to get to < 20% of GHG emissions relative to 1990, the answer is no', says King.
What are the key challenges?
There are key obstacles to creating a low-carbon world: technology, policy making and investment. Both Germany and Denmark are good examples of long-term policy making. This is being achieved by working in cooperation with all sectors of the economy, plus a proactive environment – investing in new technologies has helped both these countries to make not only economic but also environmental gains. Europe's energy sector and energy users are benefiting from these advances through, for example, development of new offshore wind farms, improved power grids, energy storage and electrification of the transport sector. Given current renewable and storage technology, the cost of switching to total reliance on renewable energy would be prohibitive. Stanford University Professor, Mark Jacobson estimates that this would cost some US$14tn for the US alone.
Innovation and technological advances are essential
Technological advances for both wind and solar energy have increased productivity and reduced costs, so much so that there are a growing number of subsidy-free winds and solar projects coming to market. In the US, technical advances in fracking and drill rigs have caused a significant reduction in US emissions, despite an industrial renaissance, through rising production of cheap gas which encouraged a major switch from coal to gas power generation. Widespread application of 3D printing is likely to encourage reshoring of manufacturing close to customers, thereby reducing the need for shipping of goods across long distances and consequently reducing emissions from marine transport.
How can a low-carbon future be achieved?
A recent Pöyry report, Fully Decarbonising Europe's Energy System by 2050, outlines two possible ways to achieve a low-carbon high-energy future: the zero-carbon gas and the all-electric pathway.
Zero-carbon gas pathway
Decarbonisation can be achieved in a variety of ways, according to particular sectors. The production of heat gas as a bridging fuel could be used in district heating schemes in conjunction with heat pumps and, in the not- too-distant future, with carbon capture and storage. In transport, decarbonisation can be achieved by increasing the use of hydrogen in freight vehicles and electricity in passenger cars. Electrification of vehicles, Pöyry estimates, could raise electricity demand in Europe by 60% by the middle of the century, of which solar and wind could provide the required 150% capacity increase. This will be widely distributed as interconnector capacity grows. Pöyry sees nuclear capacity falling over time as wind and solar becomes cheaper. The generation mix by the mid-century would be dominated by renewables as the cheapest form of zero-carbon generation.
---
Global opportunities for UK manufacturing
UK low-carbon economy could grow from 2% of UK total output in 2015 to up to around 8% by 2030 and 13% by 2050
UK low-carbon economy market size of £230–640bn in 2030 and £510–1,400bn in 2050
High growth technologies needed to deliver the commitments made in the Paris Agreement include:
Electric vehicles
Transport telematics
Offshore wind
Solar PV
Smart grids
Energy storage
Biofuels
Technologies that will be need to be fully deployed by 2050 include:
Advanced materials and manufacturing, including design for re-use and waste recovery
Low-carbon chemical processes using bioprocessing, catalysts and membrane technology
There are significant opportunities for the UK services sector to establish itself as a financial hub for green finance and gain a sizable share of the financial services associated with the estimated capital investment of US$1.5–6tn per year needed to deliver the global low-carbon economy.

Source: Ricardo Energy & Environment for the Committee on Climate Change
---
All-electric pathway
The alternative path to decarbonisation involves a massive expansion of the power generation sector. In this scenario, heat pumps would become common in urban areas and biomass would satisfy rural power needs. By meeting the needs of heating and transport, Pöyry expects demand for electricity to rise by 180% between 2022–50, of which renewables would provide 80% by the mid-century. In this case, countries with nuclear reactor programmes would build extra capacity to meet their own needs – and possibly their neighbours' needs. European-wide interconnection capacity is expected to double to more than 300GW by 2050 in order to ensure energy security. Pöyry concludes that the best option for achieving a high-energy future is to adopt a zero-carbon gas pathway since it is a more feasible and flexible choice for policy makers than the all-electric pathway. The transition to a low-carbon economy is underway and accelerating globally – but much more needs to be done, writes Nicholas Newman