Special report: Exporters brace for EU exit
The UK government is helping businesses prepare for post-Brexit trade. However, uncertainty is leaving many exporters seeking further support and unsure whether they will be able to maintain, let alone expand sales. All this at a time when the government is looking to exporters to drive economic growth, writes Jeremy Bowden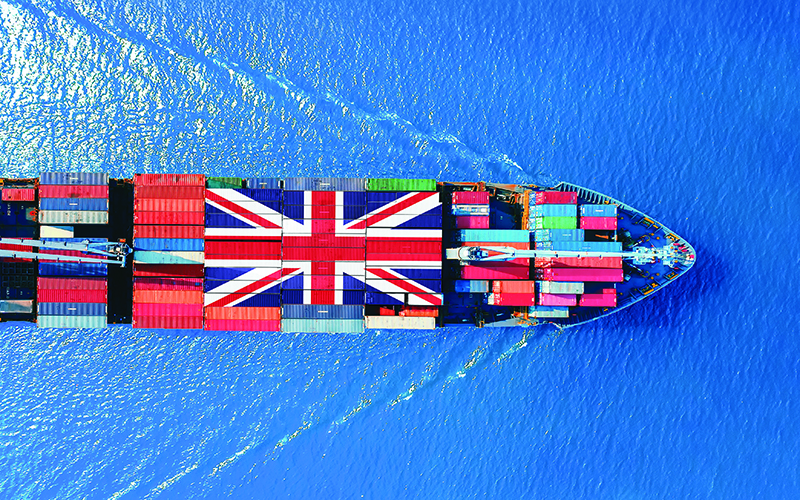 Since the completion of the UK-EU divorce agreement at the end of 2019, trade negotiations have been under way, with the UK aiming for a Canada-style 'skinny' free trade deal – with no tariffs, no quotas and no obligations under EU rules, to be ready by 31 December this year. Negotiations have progressed relatively well, with environmental and labour standards agreed, and stumbling blocks reduced to state subsidy rules and fishing rights.
If agreed, the deal needs to get the approval of the UK and EU parliaments and, depending on the complexity, could require the consent of all EU national governments. A successful deal will mean far fewer checks and lower or no tariffs for manufactured goods, but it will not avoid new non-tariff checks, and will not benefit service companies.
If a deal is not secured, the EU is expected to make business more difficult to get the UK back to the table – meaning likely problems with trade and logistics, as well as new tariffs. The UK will be easing in checks in three stages over six months, while the EU will implement all new conditions from 1 January 2021.
Keeping businesses moving
To help prepare businesses, Michael Gove announced a major public information campaign on 13 July, dubbed 'Check, Change, Go', which highlights practical steps that need to be taken, along with a comprehensive operating model for the UK-EU border.
From January 2021, traders will need to have a GB Economic Operator Registration and Identification number before moving their goods. They will also have to register with the relevant customs authority and get the customs value (based on the WTO valuation agreement) and commodity code for their goods – which will be needed to make a customs declaration and to calculate duties.
Exporters will need to consider whether they can benefit from any of the available simplifications or facilitations, including deferring customs declarations for standard goods. They must also make sure they have the right certificates and licences required for entry. The government has also contacted all importers and exporters, urging them to contact their local British Chamber of Commerce for guidance on the new EU trading relationship.
Further support and advice are available from the Department for International Trade's (DIT) global network of international trade advisers, which the DIT tells us "are a key component of the field force team, who are providing one-to-one support in person or over the phone to businesses and their supply chains to minimise disruption to the movement of goods. Alongside this, an extensive programme of webinars will be delivered by departments to help businesses prepare for the end of the transition period and seek new opportunities to trade with the EU and the rest of the world."
Among other recent changes, the DIT has replaced the Overseas Market Introduction Service, which originated in the former UK Trade and Investment, with "new guidance on the commercial services overseas posts should charge for".

Tailor-made deals
Other trade deals (as close to 'free' as possible) are being negotiated alongside Brexit, with a Japanese deal secured in mid-September and South Korea not far behind – although a deal with the US was said to be on hold due to the US elections.
The DIT said that all new trade deals would be "specifically tailored to shape our country's economy so that they can deliver greater opportunities… We will work to open markets for UK exporters in all parts of the world and do whatever it takes to ensure they have what they need to succeed."
A recent report from the National Audit Office says the DIT has made a good start in developing a strategy and the operating arrangements it needs to support export growth, but that "it is not clear whether the DIT is focusing its efforts and resources in the regions and sectors where there are the greatest opportunities to support UK businesses". In addition, UK Export Finance has expanded its offer of export finance to support UK businesses.
Clearly, much needs to be done by the government and businesses to improve exports
In the case of the deal with Japan, the DIT says it secures additional benefits beyond the EU-Japan trade deal, giving UK companies tariff-free trade on 99% of exports to Japan, as well as being an important step towards joining the Comprehensive and Progressive Agreement for Trans-Pacific Partnership. This will give UK businesses "a gateway to the Asia-Pacific region and help to increase the resilience and diversity of supply chains". The Japanese deal also includes "cutting-edge digital and data provisions that go far beyond the EU-Japan deal", along with "improved mobility for business people – securing more flexibility for Japanese and British companies to move talent into each country". Similar provisions can be expected in other forthcoming deals.

Policy support for green energy
The government has promised to use industrial policy as well as trade to help boost exports. There is policy support for manufacturers and exporters, particularly those involved in green energy. In May, the government removed tariffs on £30bn-worth of supply chain imports, including copper alloy tubes, screws and bolts. Duties on 'green imports', including renewable energy items such as LED lights and thermostats, will also be cut. If an EU free trade deal is not possible, tariffs will be imposed on goods imported into the UK from Europe that are also produced in the UK and which the government wants to protect. There will be 0% tariffs for imports entering UK supply chains for use in UK production.
Tough call
The government's export strategy in 2018 set a goal of raising exports as a proportion of GDP from 30% to 35%, but this looks likely to be a tough call given current circumstances. Even before Brexit, the EIC's Survive and Thrive report 2020 revealed that exporting is the least favoured growth strategy among members.  
Clearly, much needs to be done by the government and businesses to improve exports, in combination with a broader industrial policy – something many fast-growing Asian nations have been doing for many years.
Such an approach has not been openly tried in Europe for some time, but it could provide significant opportunities for exporters in the medium to long term, provided the coming Brexit upheavals can be negotiated without too much disruption.
The government will have another route to push its goals when it hosts the G7 meetings in 2021 and can access a wider key audience, and perhaps take the lead in pushing towards a world with fewer trade restrictions.  
---
Business Brexit Checklist
The British Chambers of Commerce checklist provides actionable, practical advice for marketers and businesses on:
Workforce Future staffing requirements, the immigration status of EU employees
Cross-border trade Customs checks, tariffs on UK-EU trade 
Taxation VAT payments, registration of services
Currency Risk, EU regulation
Intellectual property Trademarks, property rights
Contracts Legal and practical questions
Source: www.britishchambers.org.uk