View from the top: Greg Hands, UK Energy Minister
One month into his new role, Energy Minister Greg Hands talks to Energy Focus about delivering a net-zero energy system, supporting the energy supply chain and ambitions for COP26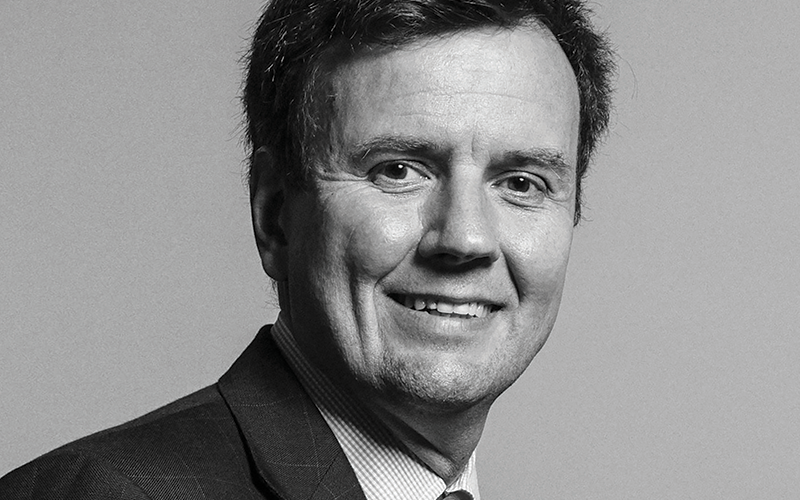 You've been appointed the new UK Energy Minister ahead of COP26. How are the preparations going, and what will be the government's focus at COP26?
Our message ahead of COP26 is clear – the next decade will be make or break for our planet, so we must take action now to keep within reach our crucial goal of limiting global temperature rise to 1.5˚C. On behalf of the COP26 presidency, we are urging countries to come forward with ambitious 2030 emission reduction targets and long-term strategies with a pathway to net zero by the middle of the century.
And the UK is leading by example. Since we published the Prime Minister's 10-Point Plan, we have enshrined our world-leading Carbon Budget 6 into law, secured record investment in wind power, launched a new UK Emissions Trading Scheme, committed to end coal power by 2024, and published clear plans to decarbonise energy, transport, hydrogen, heavy industry and North Sea oil and gas to protect and create jobs across the UK.
Building on last autumn's Energy White Paper and the Prime Minister's 10-Point Plan for a Green Industrial Revolution, the policies and spending brought forward in the Net Zero Strategy mean that since the 10-Point Plan we have mobilised over £26bn of government capital investment for the green industrial revolution. Along with regulations, this will support 190,000 jobs by 2025, and 440,000 jobs by 2030, and leverage up to £90bn of private investment by 2030.
The next decade will be make or break for our planet, so we must act now to keep within reach our goal of limiting global temperature rise to 1.5˚C
As co-chair of the new UK Energy Supply Chain Task Force (UKESC), with Department for International Trade Exports Minister Mike Freer and EIC CEO Stuart Broadley, what do you hope to see the Task Force achieve in its first year?
It's an honour to be part of the UK Energy Supply Chain Task Force and to work with government, industry, and the sector's biggest trade body representatives to ensure that UK companies can take advantage of significant clean growth opportunities overseas.
It's going to be an exciting first year for UKESC, which will be collecting vital data on views, needs, challenges and opportunities from across the UK energy supply chain. This will form the basis of a first-of-its-kind roadmap setting out practical steps that will enable the UK-based energy supply chain to take maximum advantage of the development of clean growth technologies, the growing export market potential and the energy transition. Watch this space.
EIC research concludes that during the past five years, supply chain investment in innovation has reduced each year. Why do you think innovation is so unpopular at the moment?
I'd say we are in a decisive moment when it comes to unleashing our world-class innovators, entrepreneurs and finance institutions, which are key to unlocking the technologies of the future. And it is no secret that we intend for the UK to stand as a world-leading centre for the development of brilliant ideas, innovation in industry and jobs for the future. That's why government spending on R&D and innovation is higher than ever before, and spending on energy R&D in particular is the highest it has been for more than 30 years.
I'm particularly excited about the £1bn net-zero innovation portfolio, which formed part of the Prime Minister's 10-Point Plan. This is being used to accelerate the commercialisation of innovative low-carbon technologies, systems and business models across UK power, buildings and industry.
Following the UK Hydrogen Strategy launch, do you believe the UK should focus predominantly on blue hydrogen, green hydrogen, or both – and why?
We see a clear role for both blue and green hydrogen in our future energy mix – a position backed up by independent reports and advice, including from the Climate Change Committee (CCC).
Blue hydrogen gives us the lowest-cost route to increased hydrogen production during the 2020s, and we need to build up UK supply chains as demand increases. As the cost of green hydrogen comes down and electrolyser sizes scale up, more green hydrogen capacity can give us even greater long-term carbon-reduction potential.
EIC applauds the new UK Hydrogen Strategy, but how can supply chain participation and UK content be maximised?
With our world-class innovators, highly skilled manufacturing base and natural assets, such as our abundant offshore wind resources, the UK is ideally placed to build up strong domestic supply chains as part of our growing hydrogen economy. We're going to set out more on this in our hydrogen sector development action plan, early next year.
As hydrogen and carbon capture, utilisation and storage (CCUS) ramp up,where do you see UK industry having the greatest involvement and home-grown capability, and what actions are needed to enable this?
There are real opportunities for UK industry right across the chain. Our support for both green and blue hydrogen will help develop bigger and better electrolysers, and more efficient and modern methane reformation plants with higher carbon capture rates. We're already supporting innovation across different end-use cases, including hydrogen-ready equipment for industry and heating.
Our hydrogen strategy sets out a comprehensive set of actions to ensure we work together with UK industry to grow this exciting new sector, while our CCUS roadmap sets out how government and industry can work together to harness the power of a strong, industrialised UK CCUS supply chain.
There appears to be a huge global opportunity for carbon capture technology, but what needs to happen to ensure the UK invests at pace and scale to take advantage of this?
Carbon capture is a key emerging technology that will help us meet our world-leading climate commitments. We have set a target to remove 10MT of carbon dioxide a year through carbon capture by 2030, and we are supporting this by investing £1bn into CCUS technology, with the aim of creating two carbon capture clusters by the mid-2020s and another two sets by 2030.
It's an honour to be part of UKESC and to work with government, industry, and the sector's biggest trade body representative to ensure that UK companies can take advantage of clean growth opportunities overseas
How can UK suppliers leverage their legacy oil and gas expertise to become competitive in the global energy transition marketplace? What help is available to support this 'just transition'?
The UK is proud of its oil and gas industry expertise, which is world-leading and has long focused on energy efficiency, environmental and social governance.This is why we have agreed the North Sea Transition Deal with the industry – a global exemplar for the transformation of the oil and gas sector.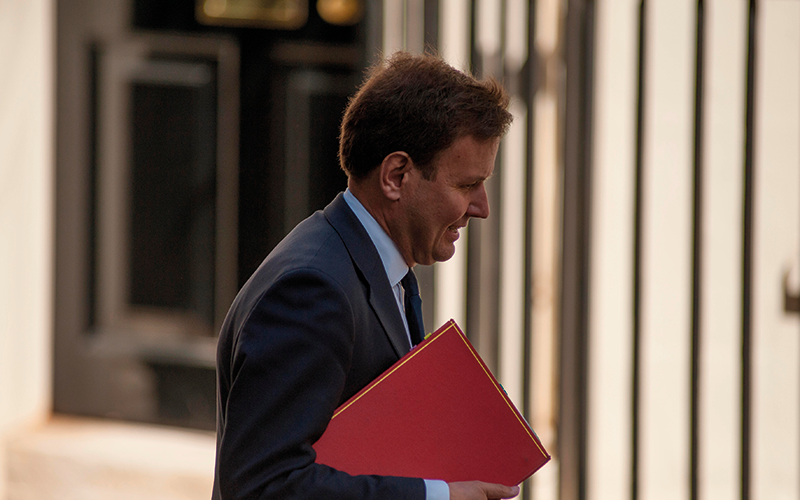 We are supporting the oil and gas and wider energy supply chain to ensure they are competitively positioned to capitalise on the opportunities of the energy transition. The establishment of UKESC is doing exactly this – working to help ensure that UK companies can more readily transition to the green economy by nurturing the key technologies, skills and capacity that we already have across thousands of businesses, and to identify and support the rapid growth of competitive new capabilities to meet future energy needs. This will allow expertise across the broad spectrum of energy technologies to be developed in the UK and then exported widely to global markets, helping deliver the global drive to decarbonisation.
With the increased focus on whether future oil licences should be granted, what is your view on the future of the UK oil industry?
While we are working hard to drive down demand for fossil fuels, there will continue to be ongoing demand for oil and gas over the coming years, as recognised by the independent CCC. The UK is and will remain a net importer of oil and gas, even in a net-zero world, so we believe domestic production has a place in supporting our energy needs as we transition to low-carbon sources. However, we are clear that our support must be conditional on the industry playing its role in reducing greenhouse gas emissions.
This is a key element of our North Sea Transition Deal, which commits the sector to reducing its production emissions and transforming the UK Continental Shelf into a net-zero basin by 2050. It also recognises many of the essential skills and capabilities in its world-class supply chain, which play a key role in supporting emerging technologies such as carbon capture and storage and hydrogen production.
We know that we are at an important time for action on climate change, and it will be essential that any future licences are only awarded if they do not compromise our commitments to the decarbonisation of our economy. That is why we are introducing a climate compatibility checkpoint that will ensure any future licences are only awarded on the basis that they are aligned with the government's broad climate change ambitions, including reaching net zero by 2050. We have committed to introducing that checkpoint by the end of 2021.
The UK's 'Green Industrial Revolution' includes the use of nuclear power. How will the government ensure that nuclear baseload is embedded in our power supply?
As set out in the Energy White Paper and 10-Point Plan, new nuclear power is a crucial part of our plans for addressing climate change and reaching net zero. Whether large-scale power plants or next-generation technologies such as small and advanced modular reactors, nuclear power provides reliable low-carbon power. This will be required to complement renewable energy sources for times when the sun isn't shining or the wind isn't blowing, helping us ensure a stable, reliable low-carbon system.
That's why we've committed to approve at least one large-scale new nuclear project in the next three years, and are backing the next generation of nuclear technology with £385m to strengthen our energy security, attract billions of pounds in private capital and create tens of thousands of jobs.
We will set out how the government will support companies to secure supply chain opportunities, skills and jobs in our hydrogen sector development action plan, early next year
What are your plans to leverage the tangible potential that ocean energy offers to level up coastal areas and kick start an entire new renewables industry in the UK, with significant export potential?
The government has a long history of supporting the development and deployment of wave and tidal stream technologies in the UK. We have provided sustained and targeted support to enable the wave and tidal stream sectors to move from initial concept to prototypes, and now the first arrays. Since 2010, various bodies across government have provided innovation and R&D funding of £80m to the wave and tidal sectors. Wave and tidal stream projects remain eligible to compete in the Contracts for Difference scheme, which supports the development of renewable energy technologies, and we continue to engage with industry as it seeks to cut its costs and compete with other forms of low-carbon generation.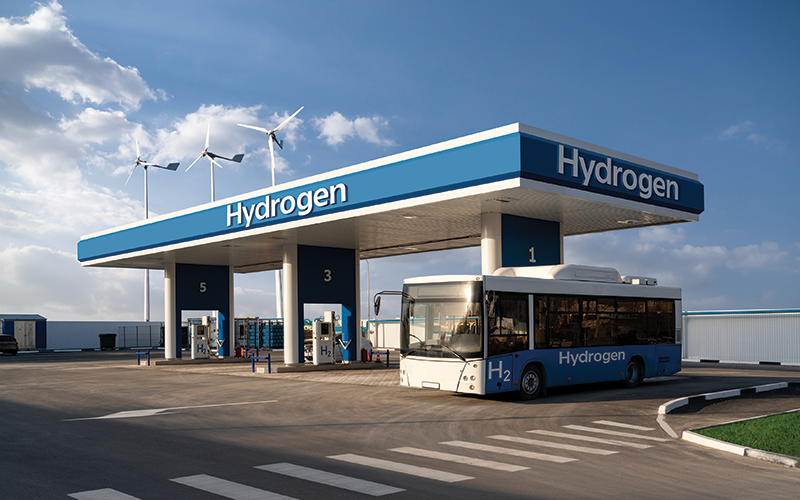 Do you see offshore renewable energy as a continuing growth market for the UK, or has the decarbonisation of electricity largely been achieved?
Our Energy White Paper sets out plans for a historic transformation of the UK's energy system for a cleaner, greener future – including fully decarbonising our electricity generation by 2050 and supporting up to 220,000 jobs by 2030. This includes making the UK a world leader in clean wind energy.
The UK is the world's largest offshore wind market, with more than 10GW installed. This will double by mid-2020s, and we have supported the development of the technology and the industry from the beginning. In October 2020, the prime minister announced a commitment to increase the UK's offshore wind capacity to 40GW by 2030, which includes at least one gigawatt of floating offshore wind energy, and represents more electricity in a year than every home in the country uses now.  
---
About Greg Hands
Greg Hands was appointed Minister of State at the Department for Business, Energy and Industrial Strategy on 16 September 2021.
He was previously Minister of State for Trade Policy in the Department for International Trade (DIT) from February 2020 to September 2021, and Minister of State at DIT from 2016 to 2018.
Prior to serving as Chief Secretary to the Treasury, Mr Hands served as a local councillor in Fulham from 1998 to 2006. He was elected Conservative MP for Hammersmith and Fulham in 2005, and then for the redrawn Chelsea and Fulham constituency in 2010 and 2015.
Image Credit | Chris-McAndrew | Shutterstock | Alamy