View from the Top: Louise Kingham CBE FEI, Senior Vice President, Europe & UK Head of Country, bp
Louise Kingham talks to Energy Focus about her career and putting the North Sea at the heart of bp's commitment to help the UK boost energy security and reach net zero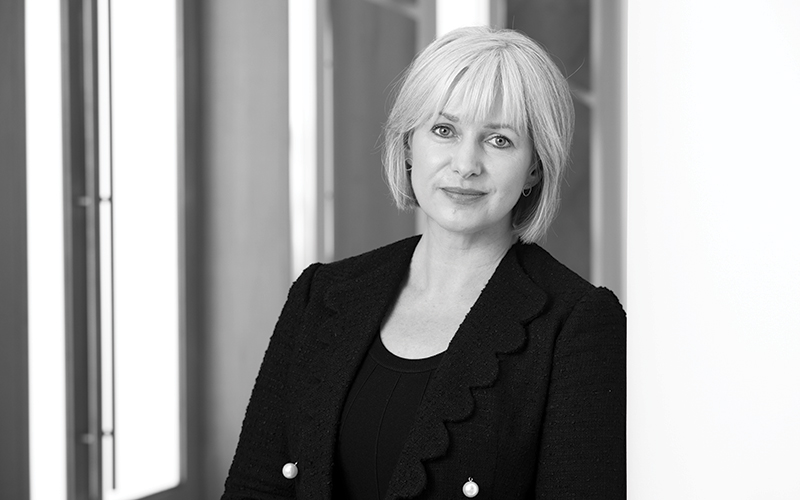 You recently said you were a bit of a 'shock to the system' to bp. Please can you expand on this?
Historically, bp hasn't brought significant numbers of experienced leaders into the organisation from outside the company. Many have grown into those roles with the company over time within bp – and when you haven't grown up inside an organisation and its culture, you are inevitably likely to create waves of some kind. But that's okay.
bp went through the biggest reorganisation in its history only a couple of years ago, and a number of us have joined and been specifically asked to help by being and bringing something different – something additional to the fantastic capabilities that the company already has among its people.
We want to help the supply chain decarbonise and create new opportunities, both here in the UK and globally
For me, that's partly about having come from the not-for-profit sector. I come from much smaller organisations, where I didn't have the luxury of many resources at my fingertips. However, on the flipside, I also didn't have the natural bureaucracy that large organisations face as collections of many systems and processes, so I bring a very different style to my role. I'm probably more direct than many, I'm at ease in tricky conversations and I'm pragmatic. I use my intuition as much as – and sometimes more than – I use the data before me. And I can get to decisions quickly, often because I had to.
In large organisations with many stakeholders and the will to be really inclusive, that style and approach can sometimes take people by surprise. But, again, that's okay. We have a lot to get done and it's going to take a diversity of thought and approaches to do it.
You have achieved a lot in your professional career; what achievement are you most proud of and why?
I've always loved my work and with my various teams we have achieved many things I am proud of, spanning three decades in and around the energy industry. The times I have been most proud, though, are when I've seen others grow and others win at what they are trying to achieve, and I can reflect that I played a part in helping them get there. For me, that's the best reward from being in the privileged position of leading organisations.
If you ask me about a specific moment of pride, there have been a few that stand out for me personally. First, I'd say seeing the convergence in the energy industry coming two decades ago and proposing and delivering the merger of professional bodies to deliver relevant support to the sector ahead of its transition.
Second, again, some years ago, bringing key advocates of climate change together with oil and gas industry leaders – many for the first time – to really debate the industry's role in finding potential solutions and building that up over time, from discussion to commitments to action.
Finally, bringing industry leaders together to commit to action and accelerate inclusive and diverse cultures in organisations for their people to feel the real benefit of. It's the same work I am proud to continue for bp today, because there is always more to be done.
Balancing the energy trilemma has never been easy. What is the long-term solution?
I'm not an expert on this one, but when I have had the chance to work with policymakers and those who shape energy systems, the answers here are about balancing trade-offs, including diversity of energy sources and technologies, with the right framework to facilitate early support to drive change and then create market mechanisms which sustain that change economically. At various times in history, we have seen each point on that trilemma take priority, but for me it's about taking a systems approach to these decisions that works to identify and mitigate the potential unintended consequences.
Is the recent UK energy security strategy doing enough to address energy efficiency?
I would like to see more. It's always been part of the debate that's played a minor role, with conversations being dominated by energy supply. I understand why, but it's meant we have not come up with the solutions at scale that we need. In an ideal world, introducing the best possible energy efficiency into the fabric of our society should warrant enough importance to be a national priority. I appreciate that there are challenges, but I think energy efficiency is where we should start – it should not be our last consideration.
No one seems to talk about the cheapest way to achieve net zero; have you found an answer to this question yet?
That's because there isn't a cheap way to get to net zero – but many have said it will be much more expensive not to do so. Some technologies, such as solar and energy efficiency, are less costly and faster to deploy than others. Lightsource bp and its rapid expansion is an incredible example of that. And then there are some at scale, such as hydrogen and carbon capture, utilisation and storage (CCUS).
In places such as Teesside we are actively working to create those markets today because we know they will be important in the future. Finally, there is the value that can be realised for customers by integrating these solutions where it makes good sense and great business.
And that's what we do best, layering things such as solar, hydrogen, wind and electric vehicles into one hub or project and delivering it at a scale the industry has never seen before. This is why we plan to invest up to £18bn in the UK's energy system by the end of 2030.
Do you regard the UK supply chain as having particular strengths, compared to other countries, that should be competitive and attractive when exported around the world?
The UK has great capabilities in its supply chain, from the largest of companies to the smallest family-run businesses. The variety allows for opportunity at every level and at every stage of development for projects.
By 2030 bp aims to have developed 50GW of net renewable generating capacity
We want to help the supply chain to decarbonise and create new opportunities, both here in the UK and globally. We've set up supplier portals for our offshore wind projects and had hundreds of UK companies sign up. I think that reflects the size of the appetite here for businesses to drive this transition. You can go anywhere in the world where they produce oil and gas and hear a Scottish accent – and that's what we want to create for CCUS, hydrogen and wind. The UK is a microcosm of our business – it includes everything – and we want to take the supply chain along with us.
How is BP building its net-zero energy workforce?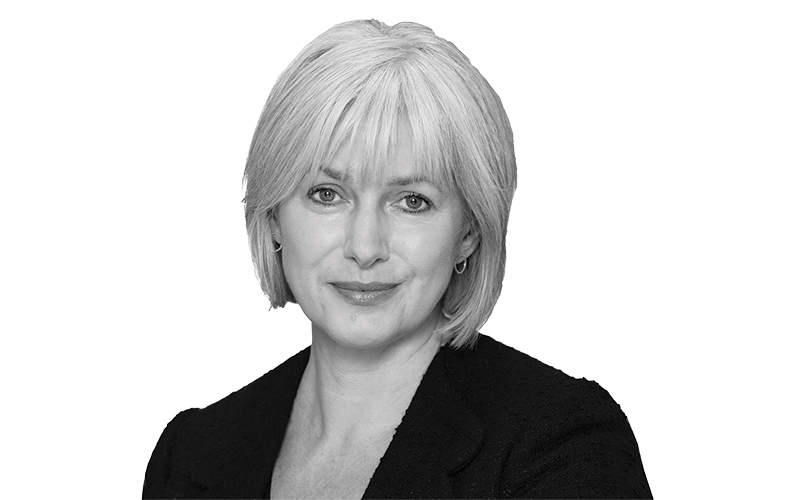 This has been an incredibly exciting and busy part of our business as of late. Last year we recruited for 100 new positions in wind and 100 new positions in hydrogen. And we are not only creating jobs, we're also transforming them. If you look at the CFO of Lightsource bp, our vice president of hydrogen market development or the person responsible for pinpointing where we bury the carbon in Teesside, they all came from our traditional upstream business. Those skills are so applicable to other parts of the energy transition and we are putting them to work. But those skills are also still needed to help develop the lowest-emission barrels possible, and that's exactly what we're doing in the UKCS.
bp's new strategy focuses on going after 'the best hydrocarbons' and a commitment to 'do things better' – what does this look like in practice?
Hydrocarbons are and will continue to remain at the core of our strategy as we look to reduce our oil and gas production by around 40%. While we do that, we also want to ensure that what we're producing is done safely, is of the highest quality and is low in emissions.
One of the ways we're doing that is through the steps we're taking to redevelop the Murlach field in the North Sea. The field will be a subsea tieback through our operated Eastern Trough Area Project (ETAP) area; using the existing infrastructure, there will be a reduction of operational impact and emissions.
We are also looking to help others decarbonise, as with our recent agreement with the government of Spain's Valencia Region, which is centred around our Castellon refinery. We will be working with it to reduce its emissions from private and public transport and from other carbon-intensive industries, such as ceramics, in the local area.
Our dedication to producing the best hydrocarbons and delivering on our strategy goes hand in hand with driving digital innovation. It's what will enable us to meet our aims. When thinking about how we're going to achieve the aims we've set for ourselves, we look to digital innovation to inform us about the safest, most efficient and smartest ways to do so.
Our development of digital twin technology (a virtual model using real-time data) using our Claire Ridge facility as a case study has given us the opportunity to realise the possibilities of optimisation and carbon reduction, which we hope to replicate across our global assets. If this is rolled out, we could reduce emissions by around 500,000 tonnes of CO2 equivalent per year. Lessons and work from the North Sea could then be deployed to other regions. This pioneering of new technology and the power of partnerships mirrors the work we've done in our venturing – such as with Flylogix, a methane-detecting drone company that we have invested £3m into. Flylogix combines unmanned aerial vehicles with artificial intelligence to aid the detection of methane, which would help us deliver on aim 4 of our ambition.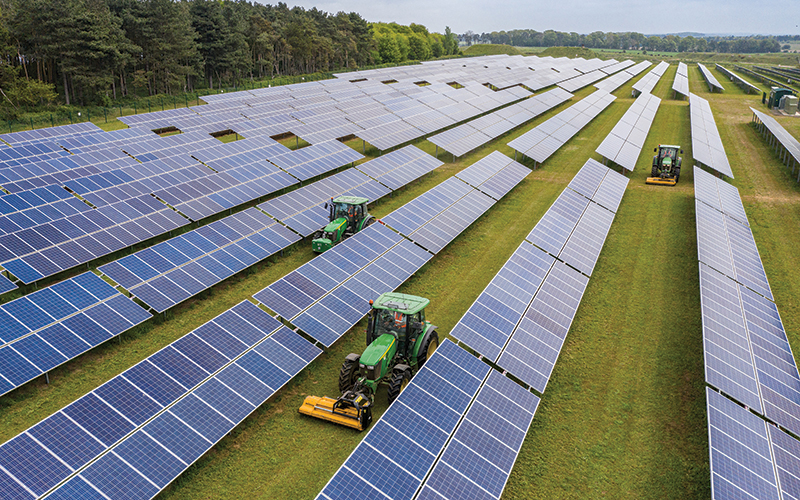 These capabilities, alongside our investments in gas and low-carbon energy, will enable us to reach net zero.
How important is the UKCS in terms of future oil and gas production, and what activities can we expect to see from BP in the coming months?
The North Sea remains an important resource for bp and indeed the UK government, which recently launched its British Energy Security Strategy, placing a focus on the role of home-grown, lower-carbon oil and gas. As a major British energy company, the most effective way for us at bp support the government's strategy is to double down on each of our areas of strategy – resilient hydrocarbons, convenience and mobility, and low-carbon energy. In the North Sea today, our focus is to produce safe, reliable and lower-emission oil and gas from our existing production base.
We're also looking to develop opportunities around our existing facilities and recently confirmed our plans to move forward with the Murlach development in the central North Sea. It's important to remember that the value generated from continued North Sea oil and gas production supports bp's ambitious energy transition growth plans in the UK, which include offshore wind, hydrogen production, CCUS and electric vehicle charging infrastructure.
Why is electrification seen as such a significant prize in the North Sea and what's bp doing in this space?
Power generation offshore accounts for around 70% of operational emissions, so electrification is a huge prize. And there is a clear steer from government, through the North Sea Transition Deal, that industry needs to place more focus on electrification. bp is right behind that push, working on options to electrify our ETAP facility in the central North Sea.
---
Investing in the UK 
bp intends to invest up to £18bn in the UK's energy system by 2030
North Sea O&G: Investing to produce O&G with fewer emissions and end gas flaring by 2030
Clean cities: Partnership with Aberdeen City Council to provide green energy and mobility solutions
CCUS: Leading Net Zero Teesside Power, and the Northern Endurance Partnership to serve the East Coast Cluster – one of the UK's first carbon capture and storage projects – and aims to remove nearly 50% of all UK industrial cluster CO2 emissions
Hydrogen: Working to create two large-scale hydrogen facilities – H2Teesside (blue) and HyGreen Teesside (green) – with potential to deliver 15% of the UK's 10GW hydrogen target by 2030
Offshore wind: Planning to develop three offshore wind projects in the North Sea and Irish Sea, which together could provide enough clean power for more than 6m UK homes
Solar energy: 223 large-scale UK solar projects totalling 1.5GW
EV charging: £1bn investment to develop the UK's EV charging infrastructure, including tripling public charging points by 2030
UK retail Currently adding ultra-fast chargers to 1,200+ bp service stations
---
The UK is now at the heart of bp's bid to go green with investments into wind power, hydrogen, CCUS and other green energy ventures. Can you tell us more about these projects?
Rapidly growing the renewables business is core to bp's strategy – by 2030 we aim to have developed 50GW of net renewable generating capacity. bp currently has a global renewables development pipeline totalling 23GW.
One of our three strategic focus areas is low-carbon electricity and energy, and we are aiming to capture 10% of the low-hydrogen market in core geographies by 2030. Our hydrogen projects – H2Teeside, HyGreen and the work we're doing with Aberdeen Council to decarbonise heavy transport – all contributes to and will make up 15% of the UK government's hydrogen target (10 GW).
We're also investing in wind and solar projects such as Scotwind where, in partnership with EnBw, we've shown our continued commitment to the region with at least £1.2bn of spend, investing in Scottish ports, shipbuilding and skills, creating an estimated 1,000 direct and indirect jobs. We're engaging with the Scottish supply chain and community to help in Scotland's just transition.
Our low-carbon portfolio will not only help us get to net zero, but also create local jobs and, most importantly, produce clean and reliable energy for millions. 
---
About Louise Kingham CBE FEI
Louise Kingham CBE joined bp as Senior Vice President for Europe and UK Head of Country in 2021.
Before joining bp, Louise was CEO of the Energy Institute for 18 years, Director General of the Institute of Petroleum and Chief Executive of the Institute of Energy.
Louise is a non-executive director of VH Global Sustainable Energy Opportunities plc, the Energy Saving Trust, a member of the POWERful Women Energy Leaders Coalition and an ambassador for 25×25.
In 2022, Louise was awarded a CBE for services to the energy industry, having received an OBE in 2011. In 2017 she was awarded an Honorary Doctorate in Science from the University of Bath.
---
Image credit | bp