View from the Top: Stuart Broadley, Chief Executive Officer, Energy Industries Council
Stuart Broadley talks to Energy Focus about the evolution and diversification of Energy Industries Council during the past 80 years, and how it will continue to support the energy community in the years ahead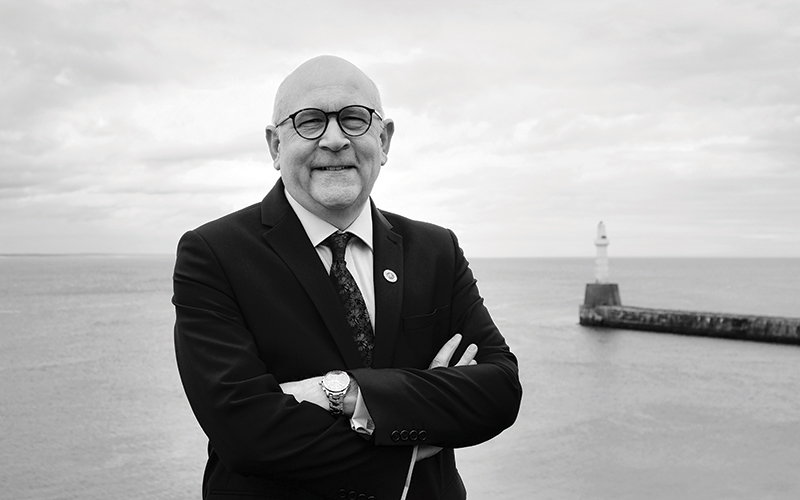 EIC has changed significantly since it was founded in 1943. Looking back on its eventful 80-year history, what have been the key developments?
Celebrating EIC's jubilee has allowed us the chance to research our history in more detail. As Winston Churchill said, "The further backward you look, the further forward you can see." This research has highlighted three key decisions that we now know were pivotal to EIC's survival and success today.
First, it's our energy agnosticism. We were set up in 1943 by 13 founding members as the Council of British Manufacturers of Petroleum Equipment, with a sole focus on oil and gas. It was not until 1981 that EIC, under Chairman Barry Bovey OBE, expanded its focus from oil and gas to all energy sectors, including nuclear and renewable energy. We changed our name that year to Energy Industries Council and since then have been uniquely able to embrace new technologies and energy transitions without missing a beat, without having to change our brand or purpose as so many others have had to do in more recent times.
Second, it's our market intelligence. In 1993, membership reached a record low after the financial crisis and CEO Dai Somerville-Jones was looking for alternative sources of revenue. One idea was to analyse contract details published in journals and circulate only the most relevant information to members, at a lower cost. This new subscription service grew quickly, but it was not until the internet and a good website that we launched our online projects database in 2000. EICDataStream, as it is now badged, has become a primary source of market intelligence that helps our members to make smart business development, with 12,000 projects managed by our 30 analysts and consultants.
Third, it's our globalisation. We were set up in 1943 by Thomas Lacey Bonstow as a UK-focused business and it was not until 1994 that the Board approved the first establishment of an EIC office outside the UK, in Houston. Regarded as successful, this led to the Vision 99 strategy and the opening of further offices in Kuala Lumpur, Rio and Dubai. These new regional offices, combined with EICDataStream, drove a doubling of our membership in 10 years. The second phase of our globalisation was approved by our Board in 2017, opening up EIC membership to non-UK businesses for the first time. Today, 300 of our 800 members are headquartered internationally and we are working to build the world's most powerful energy community of customers, suppliers and partners.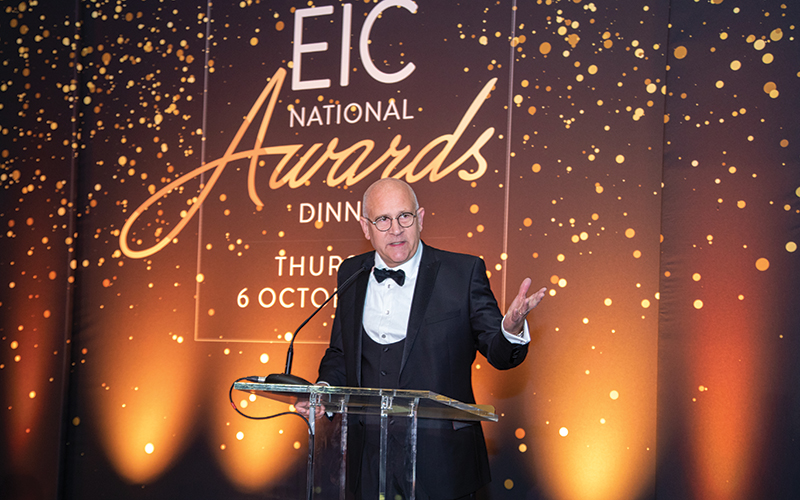 You are the author of the annual EIC Survive & Thrive insight report and have interviewed 250 company bosses during the last six years. What have you learnt from these discussions with the supply chain?
The Survive & Thrive initiative is something I'm very proud of and is the result of true teamwork across all EIC's regional teams and departments, but it started out as simple idea. I joined EIC in 2016 in the aftermath of the 2014–15 oil crisis, and businesses were really struggling. As I toured the UK, meeting with members, I was struck by how inspiring their survival strategies were, in spite of, or sometimes because of, the severe market challenges they faced – and yet no one seemed to know about the amazing work they were doing. That is how Survive & Thrive was born; why couldn't we help to promote the inspiring work of these leaders, tell their stories, recognise their successes, and make policymakers aware of their needs, challenges and innovations?
During the past six years I have learnt so many things from these leaders, and with the seventh edition just starting, I am excited to hear the latest member success stories in 2023. The most striking thing I have learnt is that there is not a single, 'best' leadership approach. Instead, I keep meeting business leaders who reinvent the way they run and grow their businesses, adopting totally new strategies with increasing determination and creativity – indeed with increasing entrepreneurialism.
There are, however, three common threads that come up again and again. First, talented teams and a positive culture are worth their weight in gold. Second, businesses with clear, unique and well-communicated strategies do best. Third, remaining highly client-focused is more crucial than ever in times of rapid and disruptive change and market shocks.
EIC seems to be growing fast and getting a louder voice. Was this planned, and what is EIC's strategy going forward? What are you hearing now from your members that needs to be heard by government?
EIC was originally set up in 1943 to be the voice of the oil and gas supply chain and passionately represented those companies until the 1980s, when we expanded to represent all energy sectors, not just oil and gas. The Board at the time felt we could then no longer lobby one energy sector against another, so we stopped being a vocal advocate and instead focused on helping our members more directly, with our data, events, missions, national pavilions and networks.
This view about our purpose has reverted in the last couple of years, as it has become clear that energy and export policies are not working, and that supply chain leaders, whether in oil and gas, nuclear, renewable or other technologies, are unable to get their voices heard. The entire energy supply chain, companies of all sizes, places and strategies, need a voice to represent their views directly to policymakers, and so EIC has stepped up once again. We are proud to once again be the voice of the energy supply chain.
Members we speak to feel that the energy market is broken and that it is increasingly difficult to confidently make investment decisions. This is heart-breaking when you think that net zero requires all of us to make smart, fast, significant and courageous decisions now, for the good of the planet, and to ensure our members achieve leading positions in the energy markets of the future.
Therefore, EIC will now be raising its voice relentlessly again, to get the views of our members heard and to ensure supply chain needs are addressed as a priority.
You are a strong advocate for encouraging more companies to invest in export and international growth. Why this focus?
EIC's slogan is Export – Diversify – Grow. Export comes first intentionally. Since our inception in 1943, our core purpose has been to help our members to win a higher share of business in key energy projects around the world. That core purpose has not changed in 80 years but today it seems harder than ever for businesses to grow their export and international share of business, and this is a challenge that all of us at EIC care about.
We know from our Survive & Thrive research that companies tend to choose faster, lower investment and lower risk strategies to grow when markets are challenging, which they certainly continue to be. Strategies such as innovation, diversification, digital and collaboration are often preferred over export growth. Every year for the past six years, the development of new export and international markets has been the least used, or the hardest, growth strategy. The consequence of this is that companies over-rely on domestic markets for the majority of their revenues, and this makes them far too vulnerable to market shocks.
All the evidence shows that global businesses are more profitable and resilient and faster growing than domestically focused businesses. We have the data, networks, insight and events, such as the Energy Exports Conference on 6–7 June 2023 in Aberdeen, to help our members break this log jam, and we will never stop working at this.
You have been CEO of EIC for nearly seven years – are you still enjoying it?
I feel privileged and fortunate to carry the CEO baton at EIC, and I am absolutely still enjoying it. I hope my enthusiasm and passion for this business, our amazing team and our world-class network of international members comes across in everything I say and do. With 80 years of heritage, EIC has already helped thousands of businesses in that time to adapt, grow and lead in their field. The most important role I can have now is surely to continue that legacy successfully into the future.
---
About Stuart Broadley
Stuart Broadley has more than 25 years of experience in the energy industry, including a 13-year period in the Wood Group, leading gas turbines supply businesses in Aberdeen and Canada. Stuart joined EIC as CEO in 2016. He co-chairs the UK Energy Supply Chain taskforce with the UK's Export and Energy Ministers and is the architect of the Energy Exports Conference, which brings 20 inward delegations to the UK annually. He is the author of the annual Survive & Thrive report, which highlights successful growth strategies in challenging markets. Stuart is also Founding Chair of Fit4Energy, a scale-up training programme for SMEs developed in conjunction with Opportunity North East and Robert Gordon University.
---
Stuart Broadley, Chief Executive Officer, Energy Industries Council
Image credit | Philip-Atkinson-@-Ignite-Images