View from the Top: Tengku Muhammad Taufik, President and Group CEO of Petronas
Tengku Muhammad Taufik talks to Energy Focus about the many sustainable diversification projects that PETRONAS is undertaking – while also, crucially, remaining true to its core oil and gas business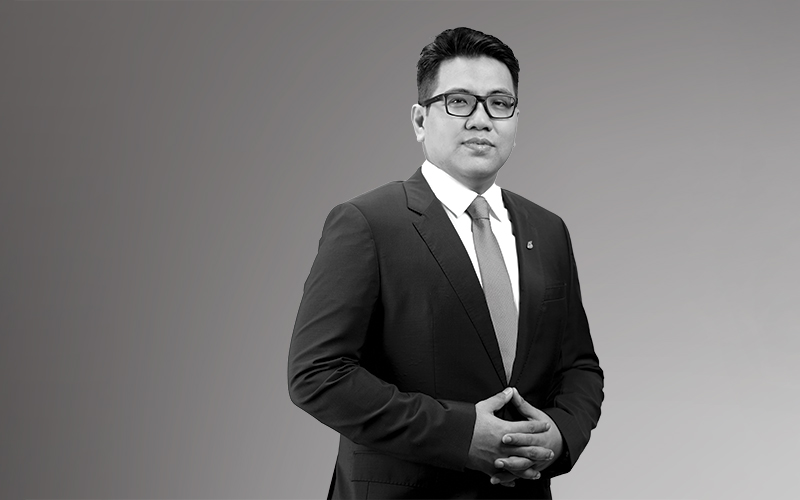 It's been two years since you took the helm of PETRONAS amid the global COVID-19 crisis. Since then, the world has witnessed gas and electricity prices surge in 2021 and the Ukrainian crisis in 2022. Looking back, what have been the most significant developments for PETRONAS?
These significant events have unfortunately introduced a fresh wave of uncertainties. They are unfortunate because the world at large is still grappling with an already uneven and extremely fragile post-pandemic recovery. We can now readily observe even more complex challenges driven by heightened concern over disruption in energy supply, in a market already facing structural supply issues. This has resulted in the cost of basic sustenance and even maintaining economic activity to escalate to record highs.
Even as we contend with this volatile period, PETRONAS' priority will always be to ensure the security of energy supply for Malaysia and our customers around the world. In 2020 and 2021, we sustained total daily production average of 2.21MMBoe/d and 2.28MMBoe/d respectively, bearing testimony to the resilience of our operations.
Without any doubt on my part, it was the unwavering contribution and support of our people and partners that was the driving force that has enabled the group to weather the unavoidable challenges of operating during a pandemic, and this dedication has helped us emerge on a steadier footing to face possible shocks to the market. As a group, we will remain focused on safe and reliable operations, preserving value while pursuing profitable growth. Even as we progress forward in the disciplined delivery of our Three-Pronged Growth Strategy, the overarching challenge of contending with climate change remains an enterprise imperative. To this end, PETRONAS will continue intensifying its sustainability efforts towards achieving the goal of net-zero carbon emissions by 2050. At the heart of these efforts is the unwavering desire to fulfil our purpose: becoming a progressive energy and solutions partner, enriching lives for a sustainable future.
To survive and thrive, PETRONAS has no choice but to build a resilient portfolio – one where oil and gas still remain its core business
What are your plans for future growth, and where are the greatest risks and opportunities?
As a National Oil Company, PETRONAS recognises its role in maximising the value of Malaysia's hydrocarbon resources. This responsibility is enshrined in the 1974 Act that brought us into being. It remains our duty to provide long-term economic value creation for shared prosperity and energy security. Equally important, the entire enterprise is now embracing its role to support the low-carbon ambitions of Malaysia and the countries in which we operate.
To survive and thrive, PETRONAS has no choice but to build a resilient portfolio – one where oil and gas still remain its core businesses. However, leveraging our capabilities as an integrated energy player, we have expanded this portfolio to integrate renewables and lower-carbon solutions, as well as speciality chemicals. Simultaneously, PETRONAS is also actively exploring hydrogen as an alternative energy source – one that can complement natural gas and renewables.
In June, PETRONAS embarked on its next phase of growth to scale its new energy business with the launch of GENTARI. The new, independent entity will focus fully on cleaner energy solutions to capture opportunities in the energy transition alongside our core portfolio. This entity will provide customers with lower-carbon solutions in three core offerings – Renewables, Hydrogen and Green Mobility.
As hydrocarbons will continue to be an important component of our portfolio, PETRONAS has also set up a centralised Carbon Management Unit to provide focus in accelerating our decarbonisation efforts across the entire integrated value chain. The Unit will manage a carbon storage portfolio for emissions produced by our operations, with the near-to-medium-term aim of establishing a regional storage hub for carbon emissions as a new revenue generator.
With the strength and reliability of our core portfolio, combined with our new suite of offerings, PETRONAS aspires to provide its customers with an 'energy superstore': one that powers businesses and fuels progress in a just and sustainable manner.
What is your view on the importance of oil and gas in the drive to net zero and the role of liquefied natural gas (LNG) in the future energy mix? How can the industry stay ahead of tomorrow's energy demand?
PETRONAS will stand guided by the science-based evidence detailed by the Intergovernmental Panel on Climate Change. The evidence points out that the world must cut its total emissions by 45% by 2030. However, we believe there is no one clear pathway to reach net zero, rather an evolutionary approach of continuous improvements is needed – particularly in addressing emissions.
In discharging our responsibility as an energy company, PETRONAS' priority is to balance these considerations while ensuring energy supply remains not only affordable, but also secure and, now more importantly than ever, sustainable.
Oil and gas will still contribute to the energy mix as economies recover. We believe that such growth will see gas and LNG making up a significant portion as the most resilient among fossil fuels. It remains a viable, lower-carbon source of energy that is economically competitive within the energy mix, and is eminently suited to complement renewables. Critically, gas and LNG both offer a pathway to reduce coal dependence and emissions from hard-to-abate sectors in emerging economies globally – and in Southeast Asia specifically.
Collectively, as an industry, we must present ourselves as part of the solution. We must continue to tap the full potential of the technologies at our disposal to reduce carbon emissions from existing production, incorporate carbon capture to our production methods, or move towards zero-carbon production.
Addressing how we manage our carbon footprint, even as we develop new sources of lower-carbon energy, is an urgent and critical imperative. Under any scenario, oil and gas retains a significant share of the global energy mix in the coming decades, and investments are still necessary to cater to future demand – particularly in the petrochemicals sector. These efforts will determine the right portfolio to ensure stability and sustainability of the energy system for the generations that will come after us.
Critically, oil and gas both offer a pathway to reduce coal dependence and emissions from hard-to-abate sectors in emerging economies globally – and in Southeast Asia specifically
The balancing act between security and reliability of supply, affordability and sustainability is clearly at the forefront of industry considerations today. What is the long-term solution?
PETRONAS' priority will always be to manage this delicate balancing act by providing energy that is clean, reliable and affordable, while rallying support to shape an ecosystem that will enable a responsible and just transition.
In the context of developing countries and emerging economies, we must be realistic and practical in our approach. Efforts must be responsibly orchestrated by all stakeholders to ensure equitable outcomes. Striking the right balance between economic development while addressing the urgency for climate action and maintaining reliable and secure energy access can only be done through appropriate policy and regulation. To this end, policies that help reduce risk in making investment commitments, foster sustainable supply chain development, create incentives for clean energy projects and facilitate technological partnerships in creating innovative sustainability solutions will be absolutely pivotal.
These efforts will necessitate an all-in commitment by multiple stakeholders. In Malaysia, PETRONAS continues to support initiatives that promote public-private collaboration with government agencies and government-linked organisations to create a secure, sustainable, affordable and inclusive future energy system for Malaysia. PETRONAS is also a member of the World Economic Forum's Oil and Gas Governors community and the Association of Southeast Asian Nations (ASEAN) Council on Petroleum, which convenes industry leaders to collaborate in shaping an ecosystem that supports a just and responsible energy transition.
PETRONAS is developing a major carbon capture and storage (CCS) project linked to the Kasawari project. What are some of the challenges and opportunities in developing such a major project?
CCS is part of PETRONAS' efforts in building a sustainable portfolio with innovative solutions to produce energy responsibly, supporting the transition to a lower-carbon future through collaborative efforts with industry partners.
The Kasawari CCS project is in the Front End Engineering Design competition phase, which is expected to be completed in Q3 2022. The project is on track to achieve Final Investment Decision by Q4 2022.
Can you tell us more about PETRONAS' long-term strategy for petrochemicals and refining, nationally and internationally?
Our chemicals arm, PETRONAS Chemicals Group Bhd (PCG), is pursuing its two-pronged strategy – to sustain strength in basic petrochemicals, and to selectively diversify into derivatives, speciality chemicals and solutions.
Malaysia and Southeast Asia remain the home and predominant export markets for our commodity products as we continue to leverage our competitive edge. We are encouraged and excited by the new volumes coming from PRefChem, which we envisage will strengthen our position as the region's leading integrated producer.
The recent acquisitions of BRB and Perstorp support PCG's aspirations to grow the speciality chemicals portfolio, as we explore various opportunities in speciality chemicals that are margin-driven, focused on growing end markets like food and feed, industrial additives and personal care.
PCG also pursues sustainability-related projects to help achieve net zero by 2050 and a circular economy, aligned with global concern on climate change and changing demands for sustainable products and solutions. We are also actively undertaking feasibility studies that explore converting waste into energy, as well as plastic waste collection and its chemical recycling in supporting circular economies.
For refining, PETRONAS believes refineries that are integrated with petrochemicals can remain competitive. However, there is a need to ensure these refineries and petrochemical complexes deliver customer-centric products and solutions by going further down the value chain.
Efforts in the refining business also include focus on decarbonisation strategy in line with our Net Zero Carbon Emissions 2050 target – and it goes without saying that one of the focus areas must include biofuels.
As the region, which is foreseen to be the world's growth engine, Asia presents immense growth potential, given the burgeoning of middle-class consumer markets and a more affluent population that we expect to continue driving demand. This demographic prefers an increasingly urban lifestyle, compelling an increase in spending beyond basic amenities and thus creating a large consumer market for refined oil products and petrochemicals – especially speciality products.
We also see changes in social habits post-pandemic – more time spent by the world's working population at home, coupled with intensifying competition in medical products and pharmaceuticals, food, personal care and consumption of household supplies. This will be accompanied by quantum leaps in adoption of digital solutions and the embracing of technology. To this end, we will continue to focus on creating value from our existing business portfolio by increasingly offering customer-centric solutions even as we explore other areas of growth.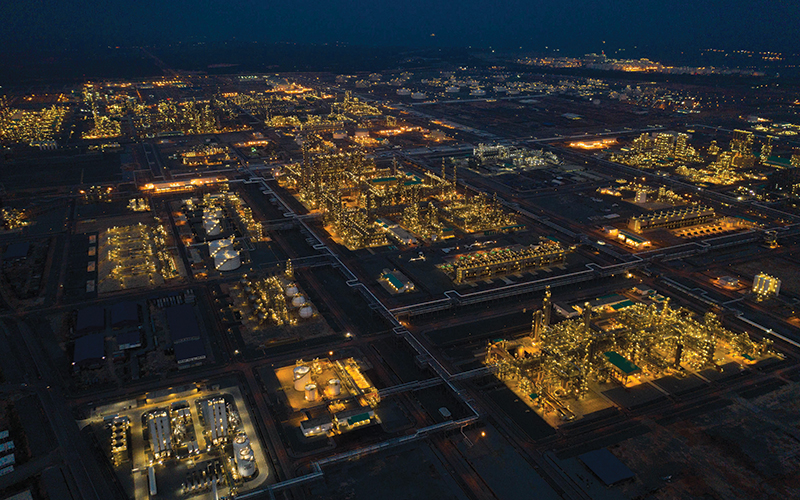 PETRONAS aims to achieve zero net growth in its operational emissions by 2050 and cap greenhouse gas emissions from its operations in Malaysia at 49.5mt of CO2e by 2024. How will you achieve this, how much investment will be needed, and will you be setting any interim targets?
PETRONAS has allocated approximately 10% of RM60bn (US$13.38bn) CAPEX allocation for FY2022 earmarked for non-traditional businesses in pursuit of achieving our net-zero aspiration. In 2021, close to RM1bn (US$223m) of CAPEX was spent on stepping out beyond our core business, mainly on renewables.
Some of the efforts undertaken to reduce Scopes 1 and 2 greenhouse gas emissions from assets include minimising venting and flaring from our operations, building on operational strength to improve the energy efficiency of our operations, and considering lower-carbon solutions or renewable electricity to power operational processes, where possible. We also aim to accelerate the development of CCS and use nature-based solutions to remove and offset residual hard-to-abate emissions in the longer term.
Malaysia is one of the signatory countries that pledged to slash global methane emissions by at least 30% from 2020 levels by 2030. How will PETRONAS reduce the methane content of its gas operations, and how will it help its global industry partners address methane emissions?
PETRONAS is committed to expediting our emissions reduction, including a specific focus on methane emissions. To this end, the group has endorsed the World Bank's Zero Routine Flaring by 2030 Initiative, which aims to end routine flaring of associated gas from our oil production. As a start, we have achieved zero continuous venting and flaring from the Bokor and Betty fields offshore Sarawak.
PETRONAS also continues to assess opportunities to help strengthen policies and regulations for flaring and oil and gas methane reductions, and to cooperate with partners on best practices for measurement, reporting and verification of oil and gas methane emissions in support of the Global Methane Pledge.
We are also signatory to the international Methane Guiding Principles initiative that commit to improve emissions performance of our operations and the gas supply chain, improve accuracy of methane data, advocate for sound methane policy and increase transparency in reporting.
PETRONAS recently hosted the ASEAN Energy Sector Methane Roundtable 2022 with key energy players to intensify the region's collaboration on methane emissions management by leveraging collective capabilities, global best practices and actionable insights.
PETRONAS has renamed its Gas and New Energy business GENTARI and created a new carbon management unit. What are your plans for moving into new energy sectors? What are the challenges, and how will they be overcome?
GENTARI was established to accelerate the adoption and commercialisation of clean energy.
The entity aims to deliver a suite of renewable energy, hydrogen and green mobility solutions that are safe, responsible, cost-optimised, and emissions-abated by applying an integrated approach across the clean energy value chain for customers globally.
Long-term, GENTARI aims to be an integrated net-zero solutions provider, creating greater value, connecting businesses and making the journey to net zero simpler. We hope to connect and collaborate with like-minded entities to achieve greater results.
While PETRONAS is also addressing the energy transition with differentiated gas offerings, at the same time it is intensifying its decarbonisation efforts, where it has set up a centralised carbon management unit that will focus on managing emissions across its entire integrated value chain. An area we are keen to increase collaboration is in CCS technology for our carbon storage capacity, which can establish Malaysia as a regional CCS solutions hub.
The Carbon Management Division was formed in March 2022 to build and develop the CCS industry in Malaysia, leveraging the country's natural geological advantages.
PETRONAS has collaborated with global shipping company Mitsui O.S.K. Lines, JAPEX, Sarawak Shell, ExxonMobil, Mitsui and South Korean companies POSCO, Samsung, GS Energy, Lotte Chemical and SK Group to explore CCS opportunities. These partnerships will leverage each other's experience and knowledge along the CCS value chain in progressing the CCS ecosystem as a new growth area for PETRONAS. We believe that CCS will be key response to the energy transition for Malaysia and the region.
What is needed from governments, the oil and gas industry, its supply chain and its consumers to create the confidence to invest in and grow low-carbon businesses at scale?
The shift towards a lower-carbon future will require effective, systematic and coordinated action from all stakeholders – including industry, legislators and the investing community.
The focus must be on a 'just and responsible' transition – not only providing cleaner energy but also making sure that everyone has access to it, and that it is affordable to all. Concerted efforts from all constituents, society and governments are crucial in setting the right priorities and navigating the energy transition, and balancing the trilemma of energy security, affordability and environmental sustainability. Towards this, a key enabler lies in establishing robust policies and financing frameworks that will support the growth of low-carbon businesses. 
We need to shift the mindset and turn what we have traditionally perceived as risks into commercial opportunities in the low-carbon economy and chart a future through greener growth
We need to shift the mindset and turn what we have traditionally perceived as risks into commercial opportunities in the low-carbon economy and chart a future through greener growth.
Where is PETRONAS on its digital transformation journey and how are you building your workforce for a digitalised future?
PETRONAS has long been laying the groundwork for the ongoing digital revolution. We have invested in the fundamental building blocks for digital growth, like connectivity, cloud, security, data enablement and analytics.
We provide opportunities to digital talents to develop their skillsets – a portfolio of technical skills and knowledge to create a more versatile digital workforce, regardless of their starting points. There are upskilling and reskilling programmes in place to support our people as they transition into their future roles.
Apart from these digital initiatives, we are also accelerating skills-based education and programmes in collaboration with Universiti Teknologi PETRONAS to connect learners to job pathways more easily.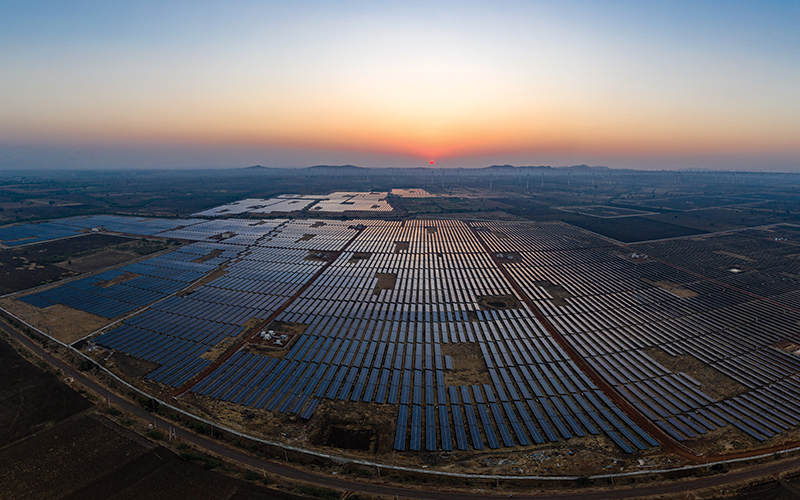 Changing an organisation's culture is one of the most difficult leadership challenges. Despite a long history in oil and gas, the culture in PETRONAS is changing. How have you balanced technology, culture, and strategy for successful execution?
Uncompromising integrity is part of our DNA and must continue to define the PETRONAS executive for as long as we are in existence. To this end, PETRONAS will continue to uphold the highest standards of governance and integrity for the wellbeing of the organisation, and we continue to be governed by frameworks and policies aimed at maintaining a robust culture of integrity and compliance. Our employees are guided by our timeless shared values and the constant challenge is to make sure they live up to our culture: anchored around courage, entrepreneurship, innovation and customer-centricity. These are universally applicable across core and growth areas.
Getting the right balance between the three (technology, culture and strategy) is key – PETRONAS sees innovation and technology as the necessary foundations as oil and gas will remain our core business.
This balance will continuously evolve as we journey along an increasingly greener pathway by integrating renewables and lower-carbon solutions, as well as speciality chemicals, into our portfolio. We will remain steadfast in executing our Three-Pronged Growth Strategy by maximising value from cash-generating assets while we expand our core business areas, and embark on step-outs into the new areas I shared earlier.
Nonetheless, it is the culture which will ultimately determine how successful we will be in executing these plans. As with all transformations, culture change is a journey and a process. Accordingly, as an employer, PETRONAS will continue to place clear emphasis on creating the kind of experience that encourages and reinforces behaviours in line with our culture. This takes consistent, persistent role-modelling management, consciously creating the psychological safety for people to behave differently, and acknowledging the small wins where things are changing. Ultimately, every member of the PETRONAS family has a part to play in creating the ecosystem that we want.
---
About Tengku Muhammad Taufik
Tengku Muhammad Taufik was appointed President and Group CEO of PETRONAS in July 2020, having previously served as the company's EVP and Group CFO from 2018.
He has more than 20 years' experience in strategic planning, finance and business strategy development, focusing on the oil and gas and energy industry. Before joining PETRONAS he was a partner at PwC Malaysia.
He was also previously group CFO at SapuraKencana Petroleum Bhd (now Sapura Energy Bhd) and deputy CFO at Tanjong plc.
Tengku Taufik holds a BA (Hons) Degree in Finance and Accounting from Strathclyde University, Glasgow. He is a Fellow of the Institute of Chartered Accountants in England and Wales and a member of the Malaysian Institute of Accountants.
---
Image credit | Petronas