The UAE is an oasis of opportunity, says Graeme Aittis, Regional Director (Middle East & Caspian) at Wolf Safety, but choosing the right partner is key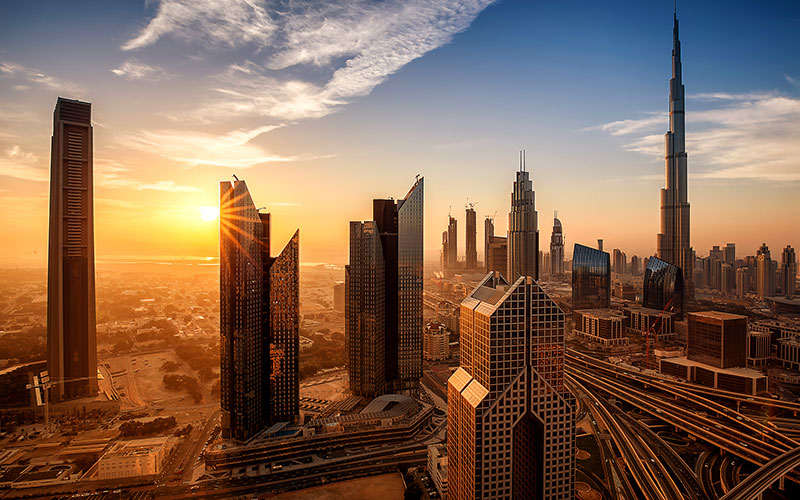 Originally set up as a distributor for a German mining lamp manufacturer in the 1880s, Wolf Safety was acquired in 1912 to develop safety lamps more suited to British mining and quarrying methods and regulations. Today, the company designs and manufactures portable and temporary lighting and temporary power distribution for use in hazardous locations.
The journey
Wolf Safety has exported for many years, says Graeme Aittis. 'Due to the nature of our product range, our client base spans a number of sectors, including oil and gas, mining, marine, civil defence and aviation – all very much international industries.' This, combined with the international recognition of the ATEX and IECEx certifications that Wolf products hold, means 'there is large potential for our products outside of the UK market'.
Having been active in the UAE for more than 25 years, Wolf opened its first overseas sales office to serve the Middle East and Caspian region in March 2018. When Wolf was looking to establish a presence in the Middle East, 'the EIC was able to offer valuable advice and professional guidance, which led to us using their serviced office facility in Dubai,' says Mr Aittis. 'From our experience, this option is ideal for initially establishing a presence, especially in this region, where the high level of bureaucracy can be time consuming. The EIC is able to assist in making the processes involved easier, both initially and on an ongoing basis.'
Doing business in the UAE
Getting started in Dubai was also made easier as Mr Aittis, having been based in the emirate for the past 10 years, brought with him extensive knowledge and experience of both the industry and the region. However, he acknowledges the challenges he faced finding the right partners to work with to roll out the company's strategy for growth in the region. He advises that new exporters 'identify and appoint a local distributor that knows your target market intimately'. This should be someone who has the influence to be able to support your product in the market, he says, and to whom your business is meaningful so that your business does not get lost in their other activities.
Regarding meeting local content demands in the region, Mr Aittis says: 'We are fortunate in the sense that we operate in a niche market. As we sell through local distribution, we can in fact benefit from the distributor's local presence, such as in the UAE where our distributor has an In-Country Value score with ADNOC.'
Advice for new exporters
Doing business in the UAE will take patience and perseverance, Mr Aittis notes. 'Local approvals and acceptance can take time, especially for a new product entering the market, so it is important to plan and to remain committed to the market.'
Next stop
'The Wolf brand is strong in the UAE, and we are excited about future opportunities,' says Mr Aittis. The priority now, he says, is to significantly grow the business in the region during the next three years. 'I continue to see the services and support of EIC as being important to our future growth path, as we develop our business to match the needs of countries within the GCC.'
Get help: Companies looking for support to do business in the Middle East, Africa and CIS regions should contact Ryan McPherson, Director, Middle East, Africa and CIS. Email: Ryan.McPherson@the-eic.com
---
Graeme's Top Tip
Choose the right partner – this can have a major impact on your success. Try to find a partner that has complementary products to yours, within the sectors you wish to target, and try to take advice from trade organisations and other companies working in the region.
---
At a glance
Countries served
All GCC countries, Azerbaijan and Kazakhstan
EIC products used
EIC Launchpad Dubai UK pavilion
---
Image credit | iStock