Oil and gas suppliers get fit for nuclear
Manufacturers with oil and gas experience can find new opportunities in nuclear, but must be ready to meet the sector's demands, says Andrew Storer of Nuclear AMRC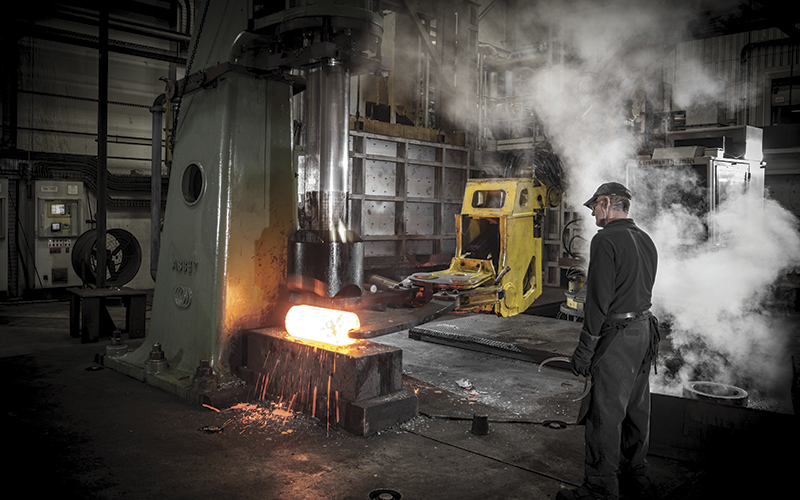 With the oil and gas downturn still restricting investment, engineering suppliers to the sector are increasingly looking for opportunities elsewhere. Many are looking at the civil nuclear sector and its demands for safety-critical precision engineering to support new build and decommissioning.
Nuclear offers huge opportunities
Energy companies are planning to build up to 16GW of new nuclear power at six sites around the UK. This will require a total investment of at least £60bn, and developers have committed to spending at least 60% of that with UK companies. The new build programme has been slow to start, but last year's final investment decision on Hinkley Point C means that things are finally moving. EDF Energy has already invested several billion pounds in site preparation and is aiming for generation by the mid-2020s.
With all but one of the UK's current nuclear fleet scheduled to be retired by 2030, the need for new build is becoming pressing. The UK is also faced with the challenges of cleaning up its legacy reactor sites, including the world's largest decommissioning site at Sellafield. The government's Nuclear Decommissioning Authority (NDA) currently spends around £1.8bn a year with its supply chain, and has mapped out activity for the next 100 years – clearly, there are serious long-term opportunities for companies which can provide bespoke solutions to specific challenges, or produce high-volume items such as waste containers to strict standards.
Making the transition
Manufacturers seeking to enter the nuclear supply chain need to prove they can work to the stringent quality standards demanded by regulators and the industry's top tier. For companies with experience in oil and gas, the general demands will be familiar – high-integrity precision-engineered components and fabrications which will perform over long periods in extremely tough environmental conditions, delivered to cost, on time and with no risk.
But even experienced energy sector suppliers are likely to need a helping hand to meet the specific demands of nuclear. That support is available through the Fit For Nuclear (F4N) programme.
Specialist programme fills gaps
F4N is a unique service which lets companies measure their operations against the standards required to supply the nuclear industry, and take the necessary steps to close any gaps. It has been developed by the Nuclear Advanced Manufacturing Research Centre (Nuclear AMRC) in collaboration with its top-tier industry partners.
F4N is based on a detailed gap analysis covering six key categories of business operation and performance, plus a checklist of nuclear-specific requirements. It is not a formal qualification or accreditation, but it has become a recognised badge for nuclear-ready manufacturers.
Over 600 UK manufacturers have now taken the initial F4N online assessment, with most receiving ongoing support from the Nuclear AMRC's industrial advisors and nuclear specialists. Completing the programme requires commitment and drive from the company's senior managers, and typically takes 12–18 months – although some companies with oil and gas experience have completed it in just four months.
Delivering real impact
The majority of manufacturers entering F4N are active in the oil and gas sector, according to a recent survey of participants, and come from all tiers of the supply chain.
Precision engineering firm NOV Gateshead, part of US-based National Oilwell Varco, won its first nuclear order after being granted F4N status. The firm supplies high pressure valves, flowlines and precision machined components to oil and gas clients, and entered F4N as part of a programme of diversification into new markets.
'Because we've always been in oil and gas, getting the F4N badge shows that we are committed to diversification and can support the nuclear sector,' said Business Development Manager Richard Bathan. 'It's given us prestige and credibility.'
NOV Gateshead received its first nuclear enquiry, for a complex machined component for a decommissioning contract, soon after completing the F4N programme. The firm has already secured follow-on work, and is now targeting £3–5m of nuclear orders a year.
Specialist heat exchanger manufacturer Heatric, part of the Meggitt group, also entered F4N to support diversification from its core oil and gas business. The Poole-based business is now targeting opportunities in new build, decommissioning and emerging areas such as small modular reactors.
'There are clearly great opportunities out there for us,' noted Heatric's Manufacturing Development Manager Paul Morris. 'The F4N questions were very much aligned to what we were already doing in levels of compliance for oil and gas.'
Further down the supply chain, Sheffield-based Abbey Forged Products, a specialist supplier of forgings up to 1,800kg, has received a number of new enquiries after completing F4N last year.
'We have started selling the fact that we're Fit For Nuclear, and there has been interest from customers who are in the nuclear sector,' said Business Development Manager Lee Thomas. 'When that work does start to filter down to the market, we will be well positioned rather than trying to jump in at the last minute.'
Helping companies diversify
In the survey of companies at all stages of their F4N journey, around half said they have already experienced meaningful business benefits. A significant proportion said they have won new orders or enquiries as a result of F4N – many more said it's simply made their business better. Nine out of 10 participants would recommend the programme to other manufacturers.
The survey also showed a strong appetite from companies to link their business development with manufacturing R&D to expand their technical capabilities. As part of the government-backed High Value Manufacturing Catapult, the Nuclear AMRC works with companies to develop new capabilities and explore innovative processes, using some of the largest and most advanced manufacturing facilities available for collaborative R&D anywhere in the world.
Many F4N companies have supplemented their journey of business improvement by working with the centre's researchers to reduce their manufacturing cost, risk and time, and to investigate new technologies and processes without any risk to their current production. Heatric, for example, is collaborating with the Nuclear AMRC to investigate automated welding technology to reduce cost and lead times.
The Nuclear AMRC is now working with the EIC to help more companies diversify from oil and gas into nuclear, and ensure that EIC members can access its facilities and support.
---
The F4N journey
Fit For Nuclear is not a formal qualification, but a journey of business improvement. The process typically takes 12–18 months.
1. Nuclear capability questionnaire
Complete an initial nuclear capability questionnaire through the Nuclear AMRC's F4N online tool at www.f4n.namrc.co.uk
2. Online assessment
The full F4N online assessment covers six key categories of business operation and performance, with 10 multiple-choice questions in each category.
3. Site visit and verification
You will receive an initial rating, based on the information you have provided. On meeting the minimum standard, an F4N advisor will contact you to arrange a visit to your company to review and verify your answers.
4. Action plan
Your F4N advisor will support you as you create an action plan to close any gaps in performance. Once your action plan is put into practice, its nuclear specialists and advisors will review your progress and help you develop your capabilities. This step may take up to six months. On meeting all the standards, you will be granted Fit For Nuclear and added to the online directory of F4N companies.
5. Nuclear expert support
The Nuclear AMRC will appoint an experienced nuclear specialist to help you identify specific opportunities in the nuclear sector. Its specialists can help match your capabilities with current and upcoming tenders and make sure you're in the best position to win work.
6. Access to ongoing support Take advantage of the Nuclear 
AMRC's other support programmes and capabilities, and promote your participation in the F4N programme.
---
By Andrew Storer, Managing Director, Nuclear Advanced Manufacturing Research Centre.
For further information: To find out more, visit www.namrc.co.uk