China's push into nuclear power offers concrete opportunities for British SMEs, writes Catriona Knox at the Department for International Trade in Beijing.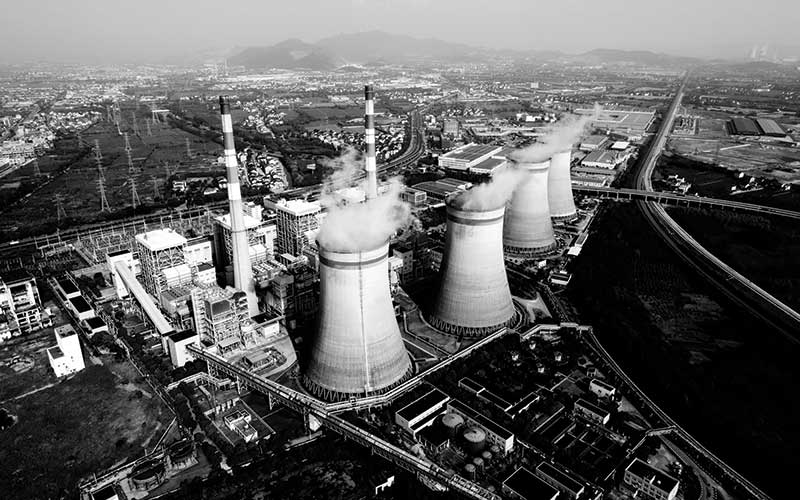 China is set to more than triple its nuclear energy capacity over the next 20 years, overtaking the US to become the world's largest nuclear-power producer, according to the International Energy Agency.
With 38 operating reactors (34.6GW) and 18 units (21GW) under construction, the country boasts the largest nuclear new build programme in the world. Nuclear energy is high on the government's agenda, with ambitious targets laid out in the Energy Development Strategy Action Plan 2014–20 and reinforced in the 13th Five-Year Plan announced in 2016.
Alongside plans to install 58GW of nuclear capacity by 2020, China has undertaken an intense localisation process leading to more than 90% Chinese local content today against 30% in 2008. Consequently, direct opportunities for exporting to China's new build sector are limited and suppliers are pursuing joint ventures with local partners to secure their place in the domestic supply chain.
In line with China's 'Belt and Road Initiative', there is a significant drive in exporting reactor technology and expertise abroad, including China General Nuclear Corporation's (CGN's) investment into the Hinkley Point C development and the entry of China's HPR1000 technology into the UK's generic design assessment (GDA) process. This presents a unique opening for the UK supply chain to support a successful GDA process and participate in the HPR1000 supply chain thereafter for projects deployed around the world.
Opportunities across the fuel cycle
The UK is well known for experienced and developed waste management and decommissioning expertise, and China is extremely keen to acquire, use and implement this experience and capability to support its ambitions in becoming a fully independent nuclear nation. China has yet to decommission an industrial scale reactor and although fast-developing domestic capability in treating and transporting nuclear waste, there will be a need for foreign experience for the most difficult technical areas and in the knowledge around safe and efficient operation of major projects.
China's strategy is to build reprocessing plants as part of a closed fuel cycle approach, requiring technology which only a small number of nations, including the UK, have previously developed. Components of this process (such as vitrification technology, waste transport) likewise present an export opportunity for UK design services, equipment supply and knowledge transfer.
Furthermore, Qinshan phase I, which was the first nuclear power plant in China, will reach the end of its lifecycle by 2021 and this and other projects following it will be seeking to develop plant life extension and decommissioning strategies. For these reasons, CGN predicts the decommissioning market alone to be worth tens of billions of dollars in the future. And the arising challenges create significant opportunity in the areas of waste storage, minimisation, containment, and transport to name a few.
Relationships are key
The key to being successful in this market is developing relationships and reciprocal working in the early stages. A UK partner can support access for Chinese firms to developed markets for instance, a reciprocal benefit which will make partnership more attractive to the Chinese. When there are higher value opportunities, this is especially prevalent, and bids are stronger when supported alongside a developed relationship.
The challenge to UK industry is that it can cost significant time and resource for little commercial gain in the early stages. Effort will be required to choose the right partner, understand their true objectives and invest early effort in showing commitment to a relationship which delivers on those. The British Embassy in Beijing is keen to work with UK companies looking to develop these partnerships and to boost their presence in the market.
By Catriona Knox, Head of Energy, Department for International Trade, British Embassy Beijing
---
China is keen to tap into UK expertise
Opportunities are available to companies operating at all levels in the nuclear supply chain, specifically nuclear waste management, operation of a closed fuel cycle and in the longer-term decommissioning. To date, there has been interest in the following areas:
Geological disposal facilities
Nuclear safety monitoring and simulation technology
Safety case design
Fuel transportation
Valve manufacturing
Filtration systems
Nuclear material supply
Plant life extension
Vitrification
Sludge retrieval and treating
Graphite nuclear reactor decommissioning
Radioactive waste gas chimney decommissioning
Combustible waste treatment technology
Generic design assessment support
---
CGN supply chain partnerships with UK
As Chinese indigenous nuclear technology develops a global footprint, Chinese and British supply chain companies have abundant opportunities to collaborate in the UK and other markets. CGN's supply chain is looking to enter the UK nuclear market and companies seeking UK partners in priority areas include:
Donfang Electric (main equipment)
Shanghai Apollo Machinery (pumps)
Jiangsu Shentong Valve (valves)
CTEC (instrumentation and control)
HYMCO (piping)
CN123 and Sepam joint venture (mechanical)
Huaxing/Efinor (mechanical)
China Nuclear Power Engineering (ventilation)
Shenyang Xintoing (valves)
Source: Nuclear AMRC
---