Turkey pushes on with nuclear ambitions
Energy Focus reviews Turkey's progress in nuclear power development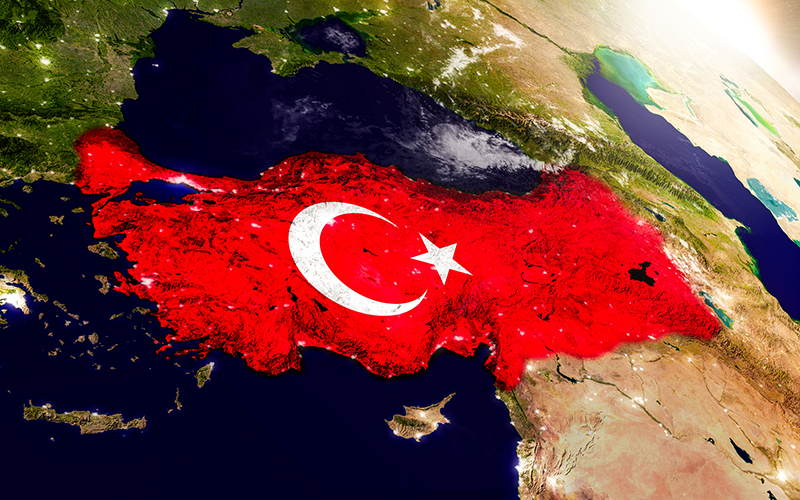 To aid economic growth, reduce it heavy reliance on fossil fuels and cut back its reliance on Russian and Iranian gas for electricity, Turkey is looking at nuclear power to help diversify its energy mix.
With a population of 77 million and electricity demand increasing by 7% annually, Turkey's new nuclear power programme aims to provide 5% of the country's energy by 2023 and 15% by 2030.
Turkey plans to build nuclear power plants at three sites: Akkuyu, on the Mediterranean coast; and Sinop and Igneada, both on the Black Sea coast.
Akkuyu
The formal groundbreaking ceremony for the Akkuyu plant took place in April 2015 with major construction works expected to start in February 2018. The Turkish Ministry of Energy has announced that it will grant the construction licence, which allows formalising of a land site and general construction works to start, later this year.
In accordance with an agreement signed by Turkey and Russia in 2010, Rosatom (Russia's state nuclear company) will build, own and operate the Akkuyu plant. The US$20bn nuclear power plant (NPP) will consist of four VVER-1200 units, each of which will be capable of generating 1.2GW of electricity. It is expected that the facility will produce approximately 35bn kilowatt-hours of electricity per year once completed. The Akkuyu power plant is forecast to begin operating in 2023 at the latest with a service life estimated at 60 years.
Sinop
Turkey's second plant will be built in Sinop by a consortium comprising Japan's Mitsubishi Heavy Industries (MHI), Itochu, France's ENGIE and AREVA, and Turkish state electric generation company, EUAS.
Technical feasibility studies that will determine the site suitability of Turkey's Sinop NPP are expected to be completed by the end of this year. MHI has said that they aim to complete all technical and commercial feasibility studies by March 2018 before applying for site and construction licences.
The US$22–25bn Sinop project calls for four units (a total capacity of 4.6GW) with the first unit to commence operating in 2023. The ATMEA1 reactors, developed by MHI and AREVA are generation III+ pressurised water reactors developed using verified French and Japanese nuclear technology.
There are also plans to build a US$1.9bn nuclear technology centre in Sinop.
Igneada
China is in line to build Turkey's third NPP, with US-derived technology. Since November 2014, Turkey has been in exclusive negotiations with China's State Nuclear Power Technology Corporation (SNPTC) to build a NPP using reactors from the US firm Westinghouse. More recently, it has been reported that Turkish President Erdoan and his Chinese counterpart President Xi Jinping have agreed to accelerate the construction process. The bidding process is expected to be opened in 2017, with SNPTC currently favourite to win the contract.
Making it happen
Turkey has pledged to work closely with the International Atomic Energy Agency to ensure safe construction and strict quality controls. To fulfil its nuclear ambitions, the country is working on developing the necessary laws and regulatory framework to create a sound investment environment. 
---
Tempted by Turkey?
As Turkey develops its civil nuclear programme to meet growing demand for electricity, opportunities exist for UK companies to enter the Turkish market. These include:
Regulatory assessment and licensing
Regulatory framework (materials, use, storage, transportation)
Inspection and enforcement
Nuclear licensee integration
Waste management and oversight
Technology and knowledge transfer and strategy
In-house deterministic and probabilistic safety analysis delivery
Core design, fuel and performance responsibility
Integration of design, maintenance and operating practices
Condition assurance
Development and implementation of condition management
There are also opportunities for the UK in the areas of training and human resources, supply chain capacity building and security.